Vivo V27 review: 50MP camera chameleon
Is the colour changing Vivo V27 a bargain, or worth avoiding?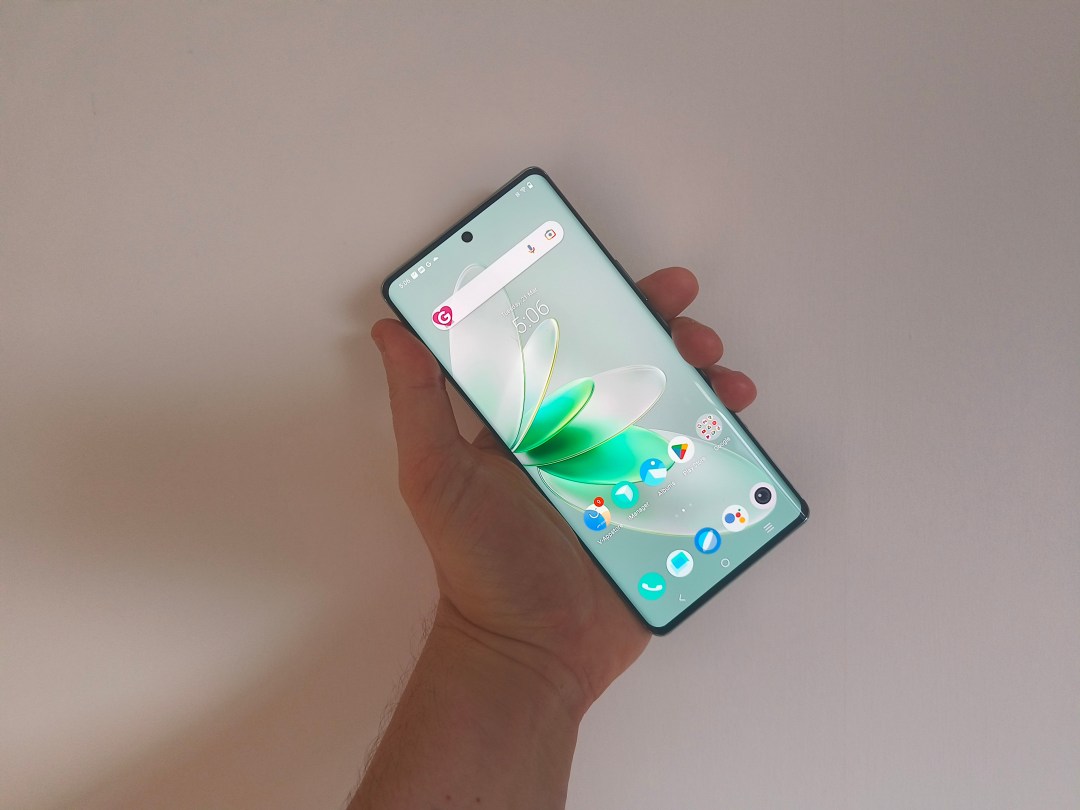 We're experiencing a bout of déjà vu here. It was only a few weeks ago that we tested the Vivo V27 Pro, a reasonably priced phone that packed a sizeable screen for streaming and gaming, plus a decent camera. It was a good experience, all in all, if not quite good enough to earn a place on our best mid-range smartphones list.
Can the more basic Vivo V27 do the same, though? Starting at roughly £325, it ticks the 'temptingly affordable' box, and doesn't take too many shortcuts compared to the Pro. Competition at that price ranges from the £299 Poco X5 Pro 5G all the way up to the £449 Samsung Galaxy A54 and Redmi Note 12 Pro+. And lets not forget class leaders like the Google Pixel 6a. Does it compete with such esteemed rivals?
Design & build: chameleonic
Rave botherers everywhere will want the Magic Blue or Emerald Green versions of the V27, which radiate and change colour when placed under a UV light. Noble Black is more subtle, even with a glitter texture embossed on the rear surface, while the Flowing Gold variant features a glistening pastel gradient. They all toe a fine line between flashy and tacky.
Our Emerald Green handset has a subtle marbling effect in daylight that makes the rear of the handset shimmer. Under UV light, though, it emits a warm glow. It's a quirky effect, but not too noticeable. The glass isn't all that grippy, and can easily slip out of your hand if you aren't too careful. It seemed to pick up marks very easily, although some did fade over time. A matte finish may have worked better on this occasion.
At a mere 7.36mm and weighing just 182g, the V27 is Vivo's thinnest and lightest phone with a curved edge screen. But that's also true of the V27 Pro, so don't let size be a decider between the two. The rear camera protrudes out a little more than that, and is enough to make the handset rest like a wonky pub table on flat surfaces.
Screen & sound: thinematic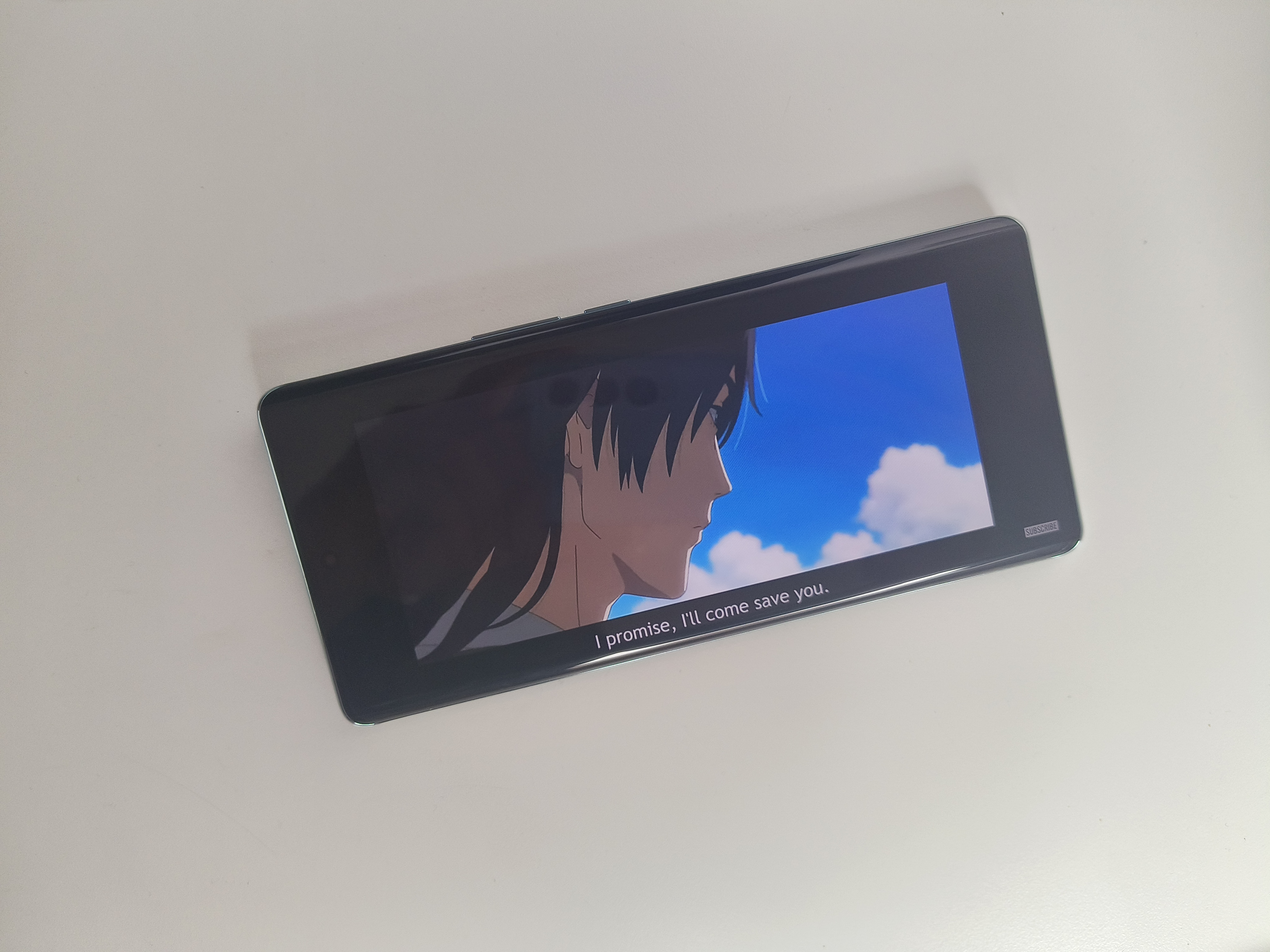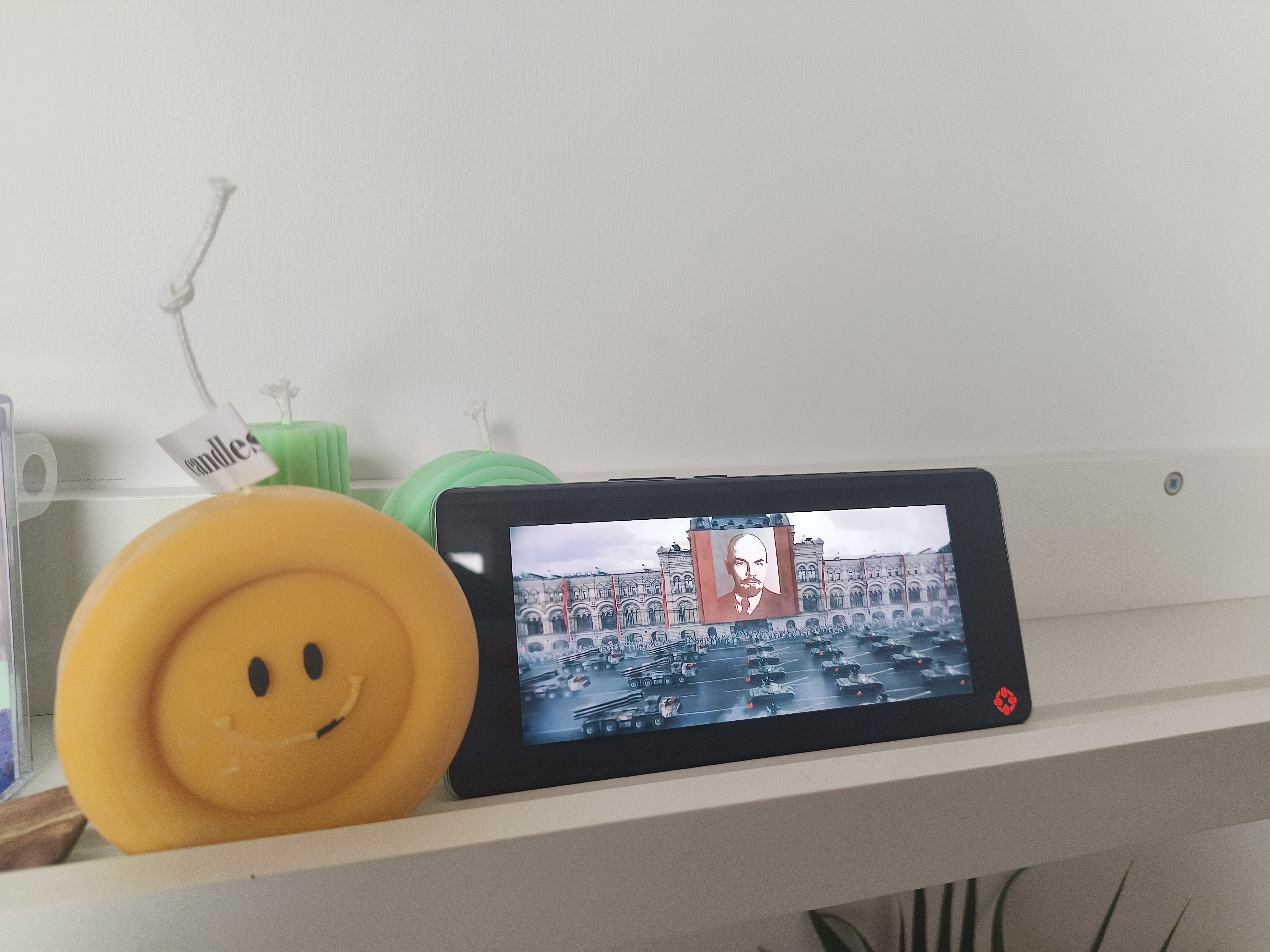 Curved edge display haters will be vindicated by the V27. Navigation that requires swiping from the edge of the screen aren't the most responsive. The phone makes up for that with a perfectly sharp 2400×1080 resolution AMOLED panel, which tops out at a 120Hz refresh rate for delightfully smooth scrolling.
It all looks pretty great given the price. Vibrant colours are given an extra boost, making sky blues deep and rich and hot pinks extra garish. This gives a certain cinematic feel when watching movies shrunk down to just under 7inches, but won't please anyone that's a stickler for colour accuracy. The audio quality doesn't quite match it, though.
This is a louder phone than the V27 Pro, but where that phone sounds balanced and wide when the volume is boosted all the way up, the V27 is slightly distorted and abrasive. It's all too easy to muffle the speakers when gripping the phone, too.
Camera: solid snapper
With a 50MP main snapper, 8MP ultrawide and 2MP macro lens, the V27 is as well equipped on the photography front as the pricier V27 Pro. There's little to differentiate them side-by-side, with identical amounts of detail and very similar colour processing. Darker tones and shadows did appear more prominently on the V27 when shooting outdoors, but indoor shots were equally vibrant and colourful.
At night, optical image stabilisation helps cut down on blurry shots even when using slower shutter speeds. Real-Time Extreme Night Vision is meant to preview your images before pressing the shutter button, to make sure you have the optimum lighting, but the results are a little unpredictable. It sometimes makes light bounce off wet pavements with a warm, orange hue, but other times it can really accentuate the misery of a grimly weathered day. Depending what you want to capture, that can be a good or bad thing. Portraits look decent enough, with a soft light effect and bright LED flash providing plenty of fill in low light.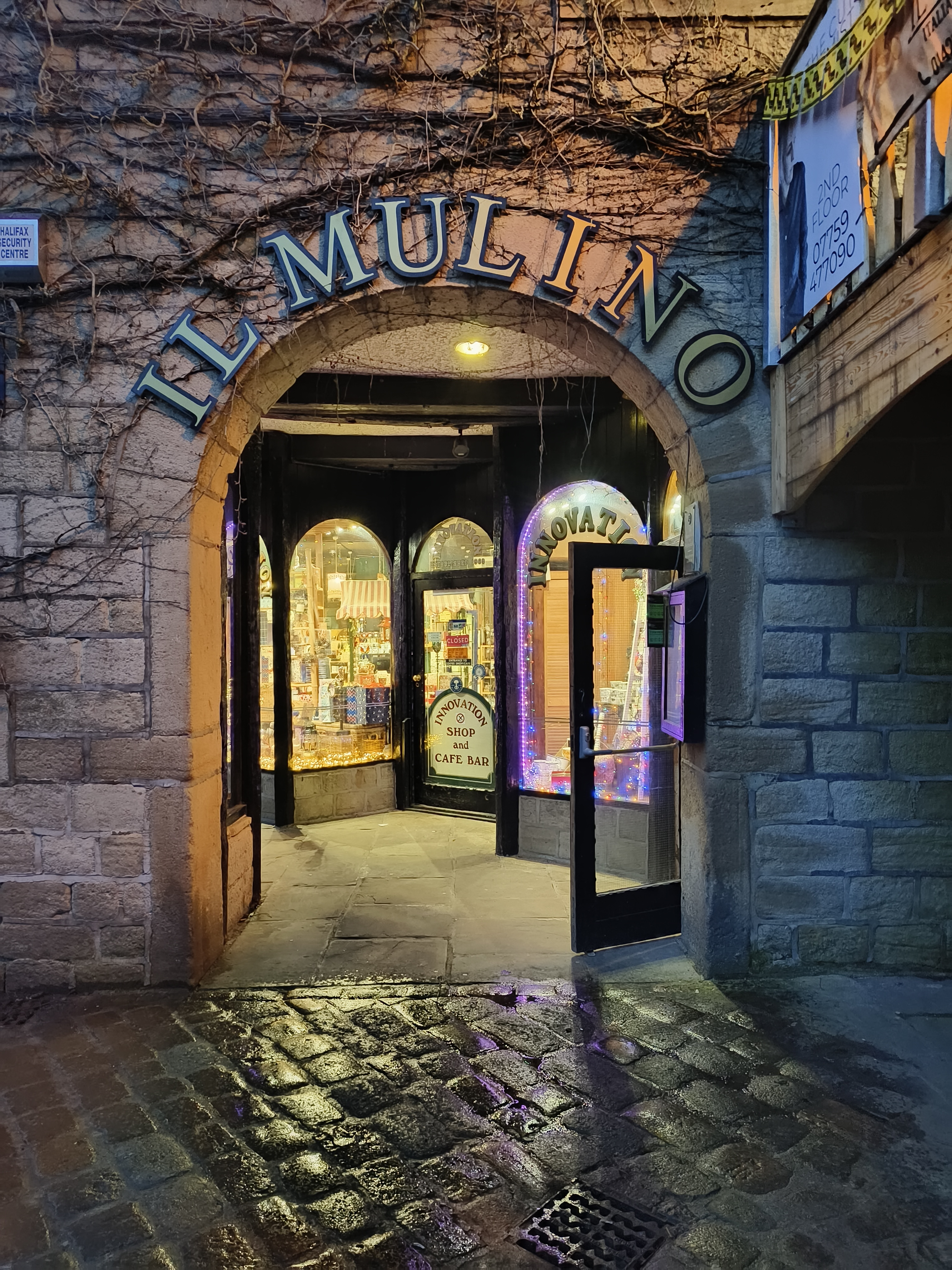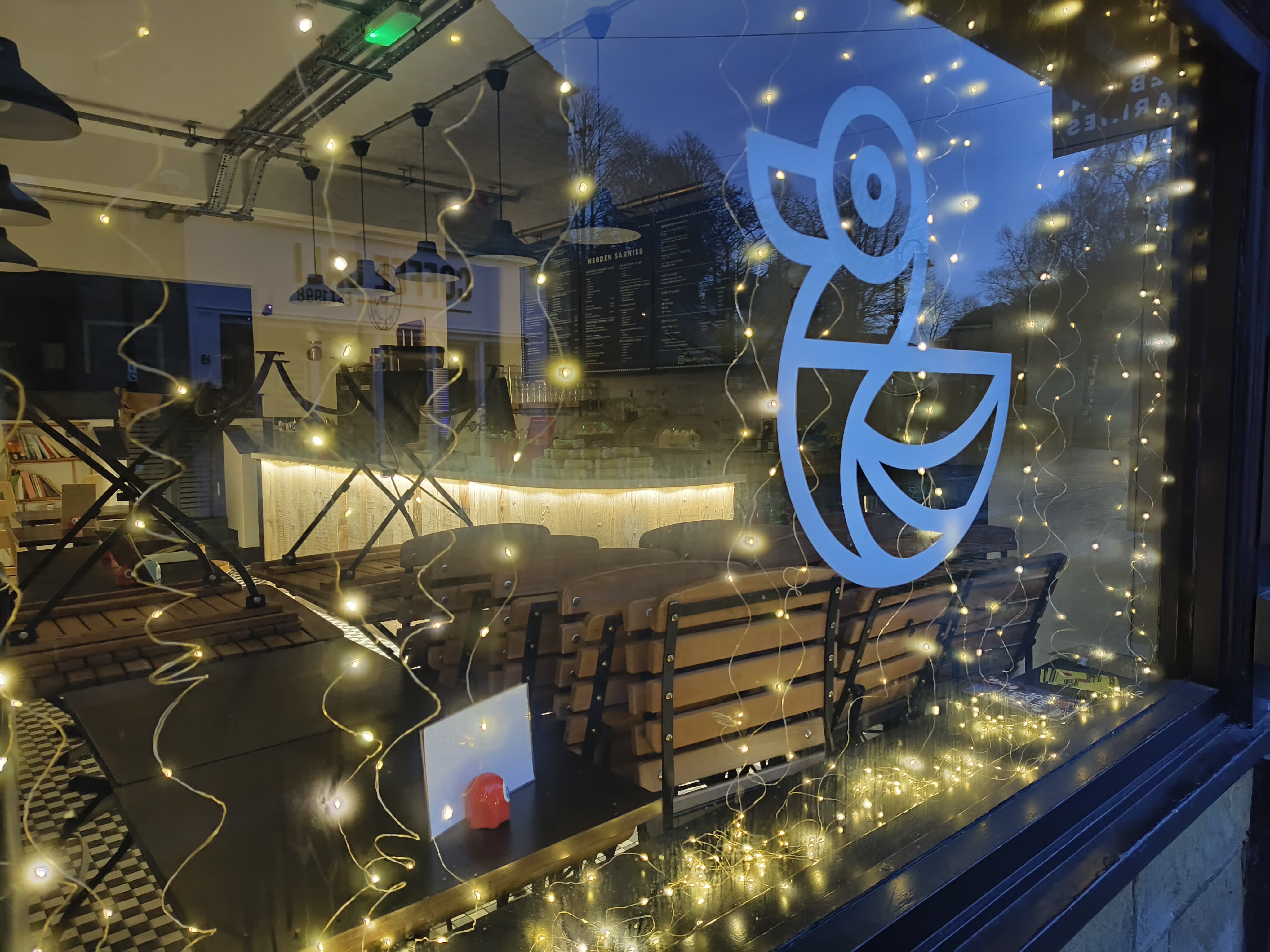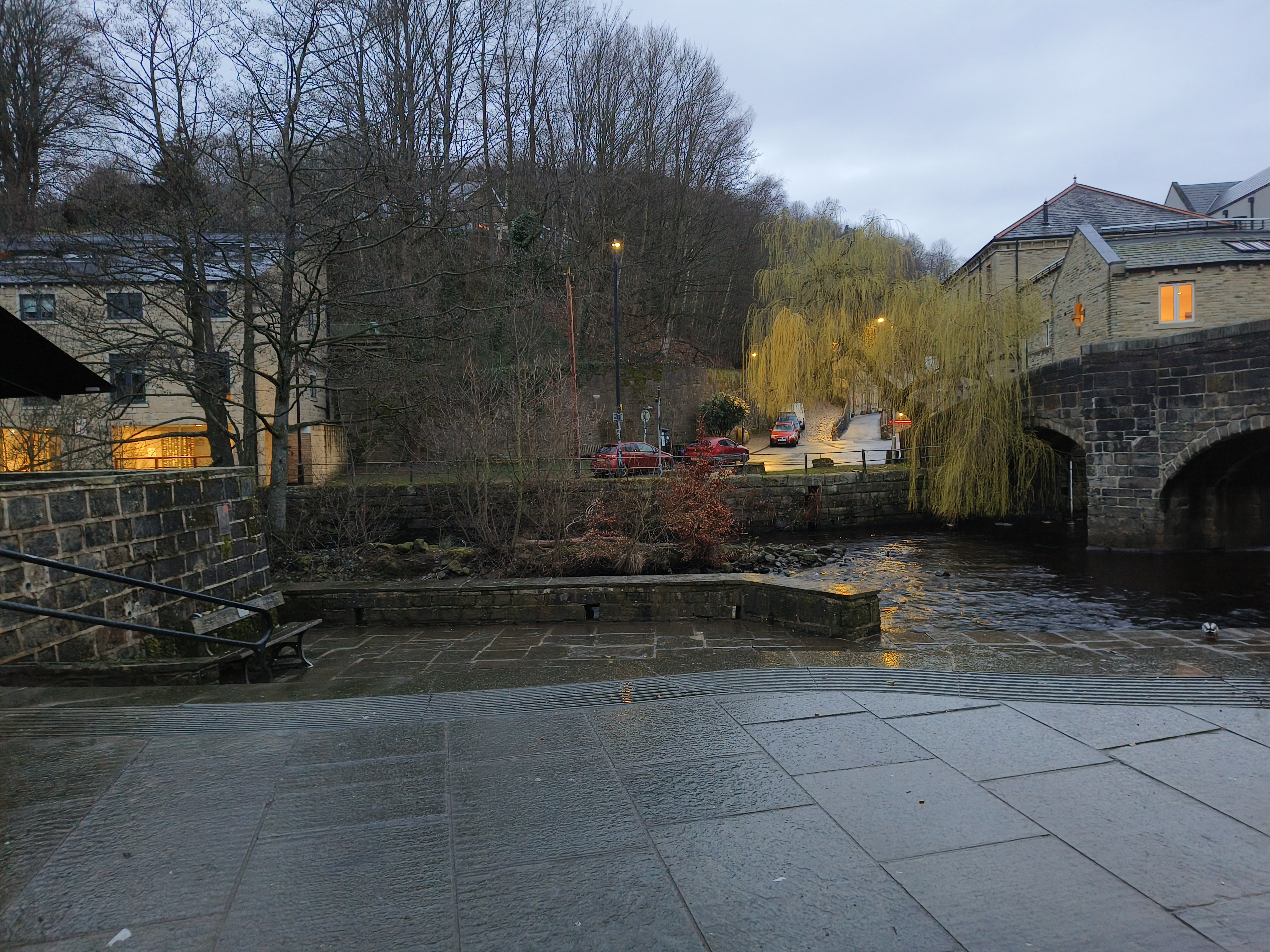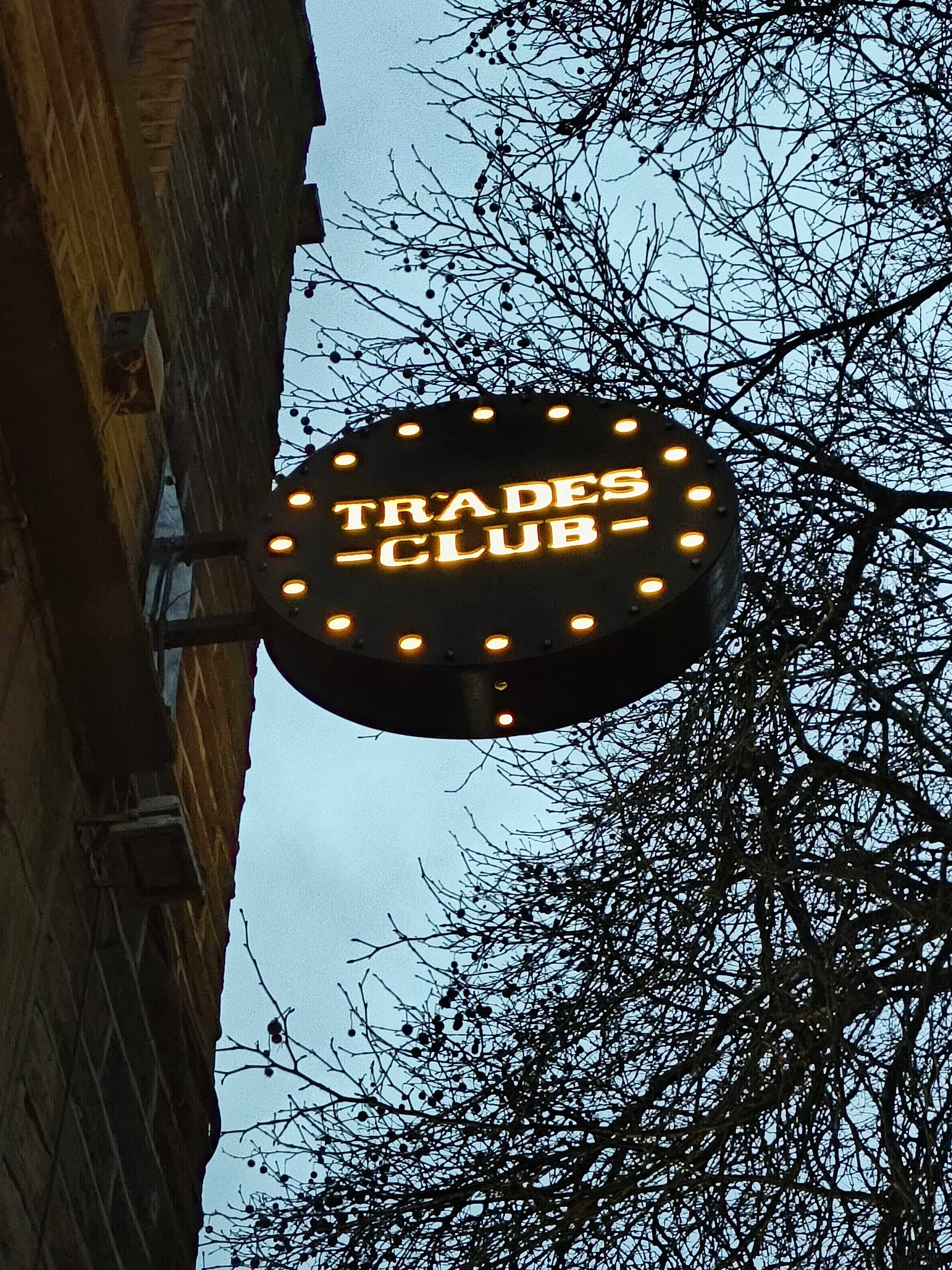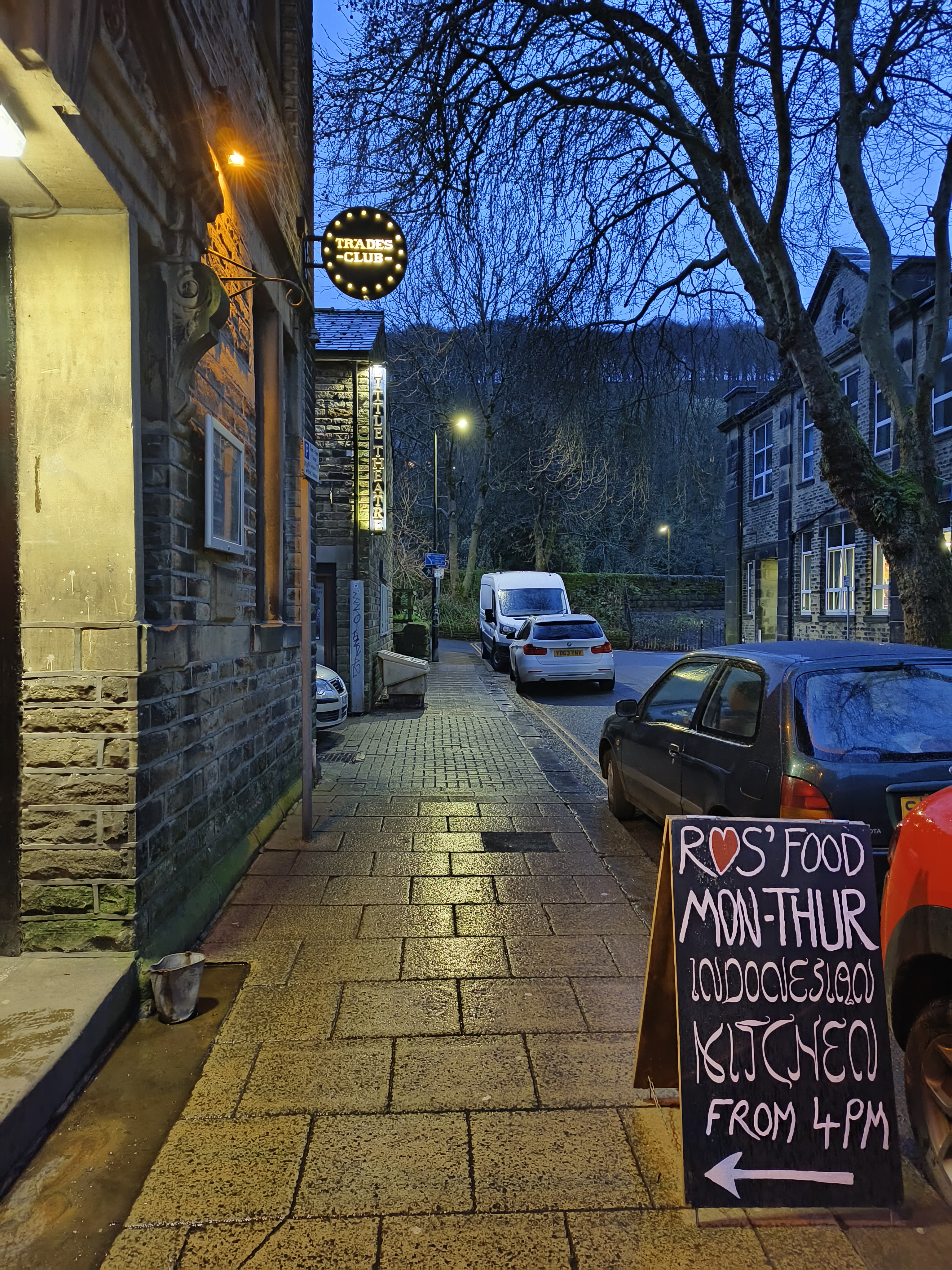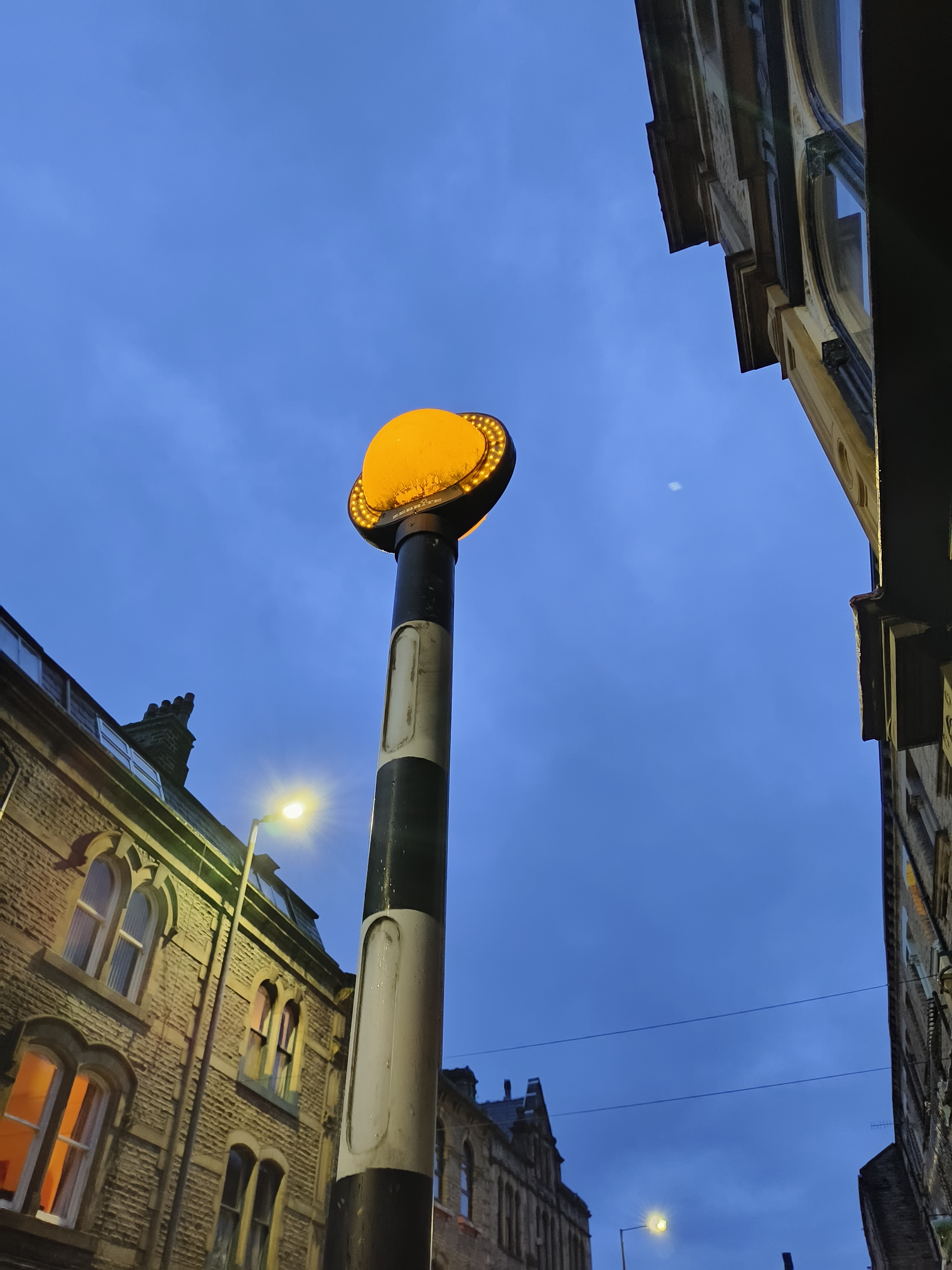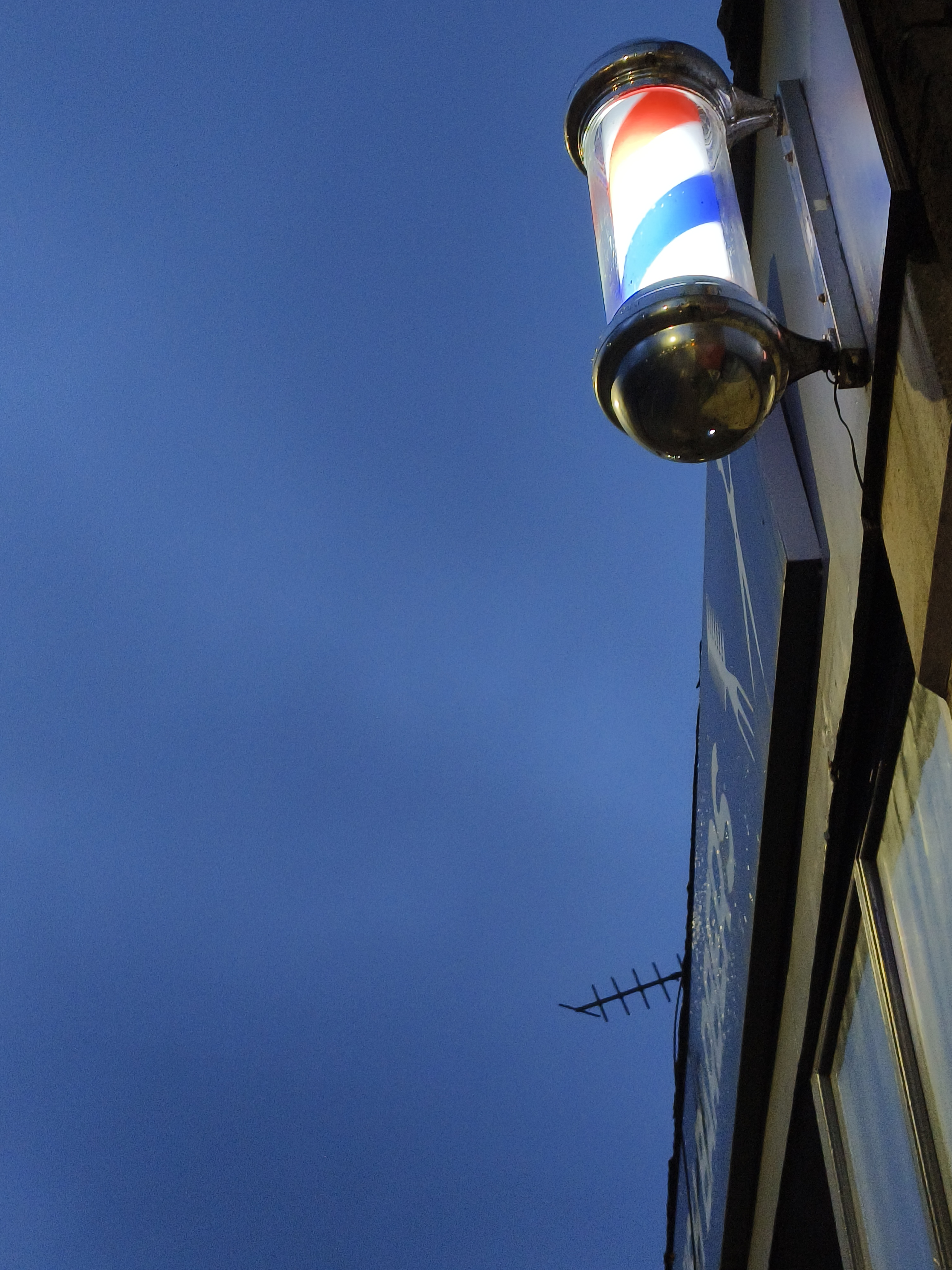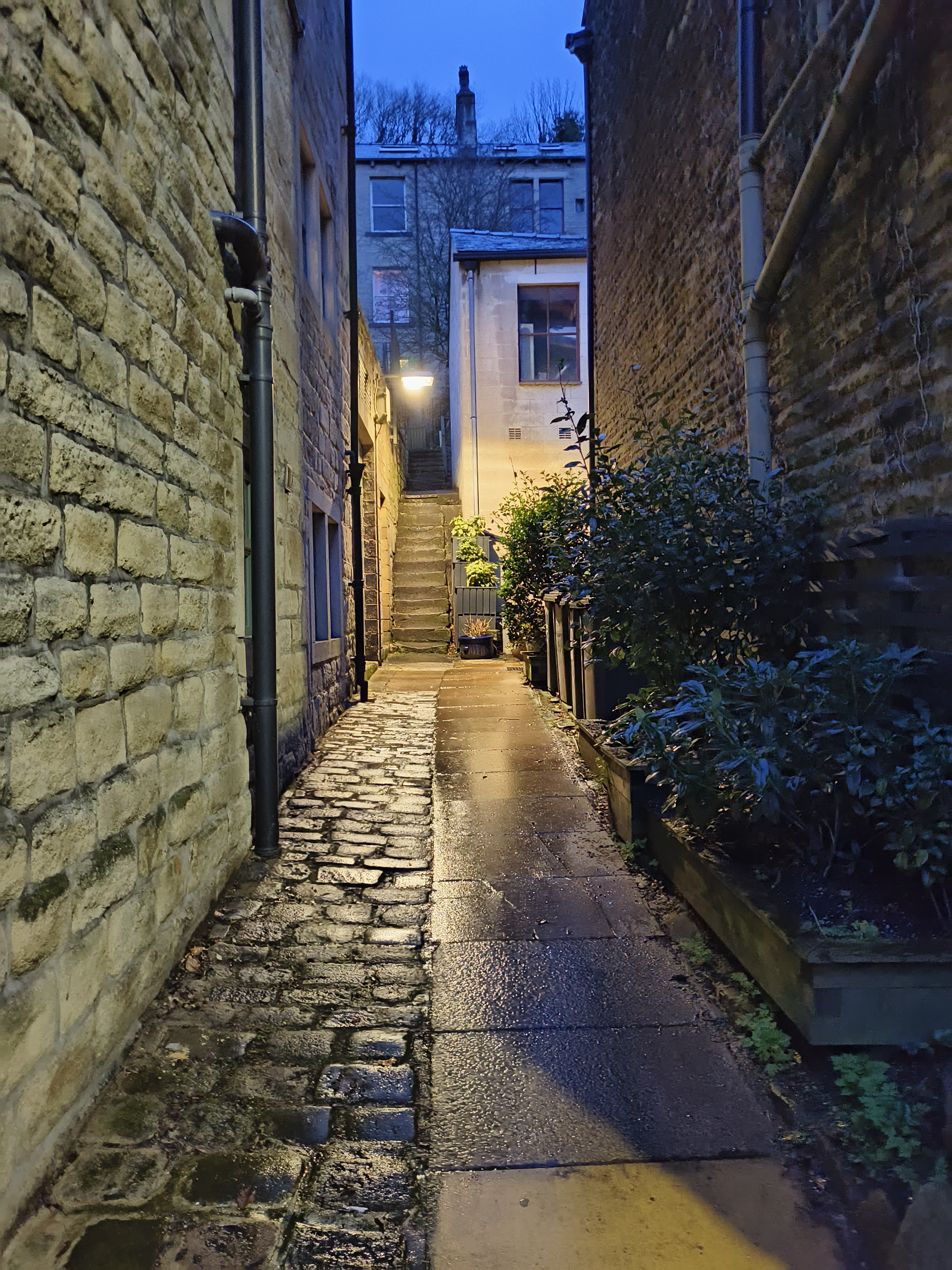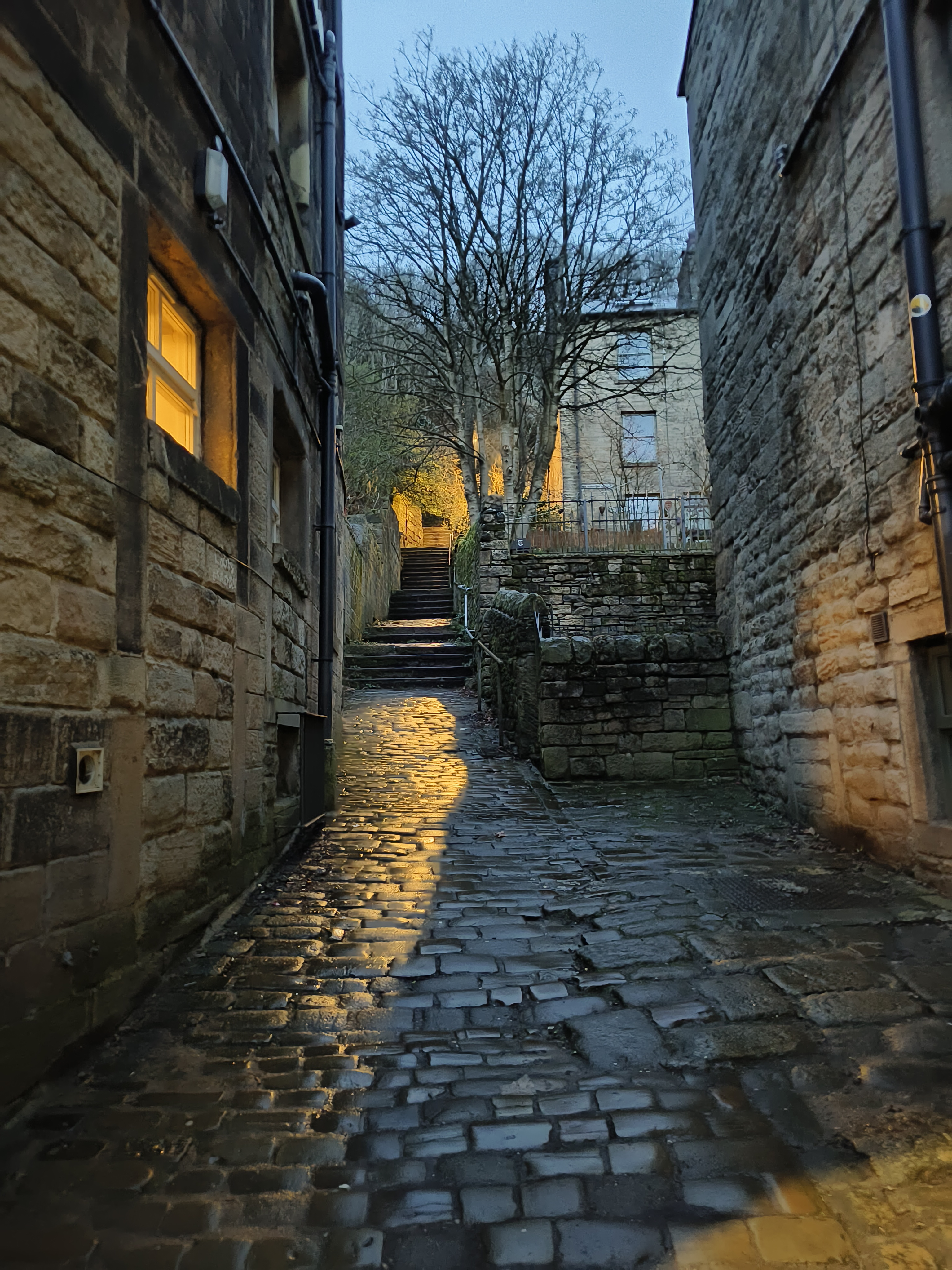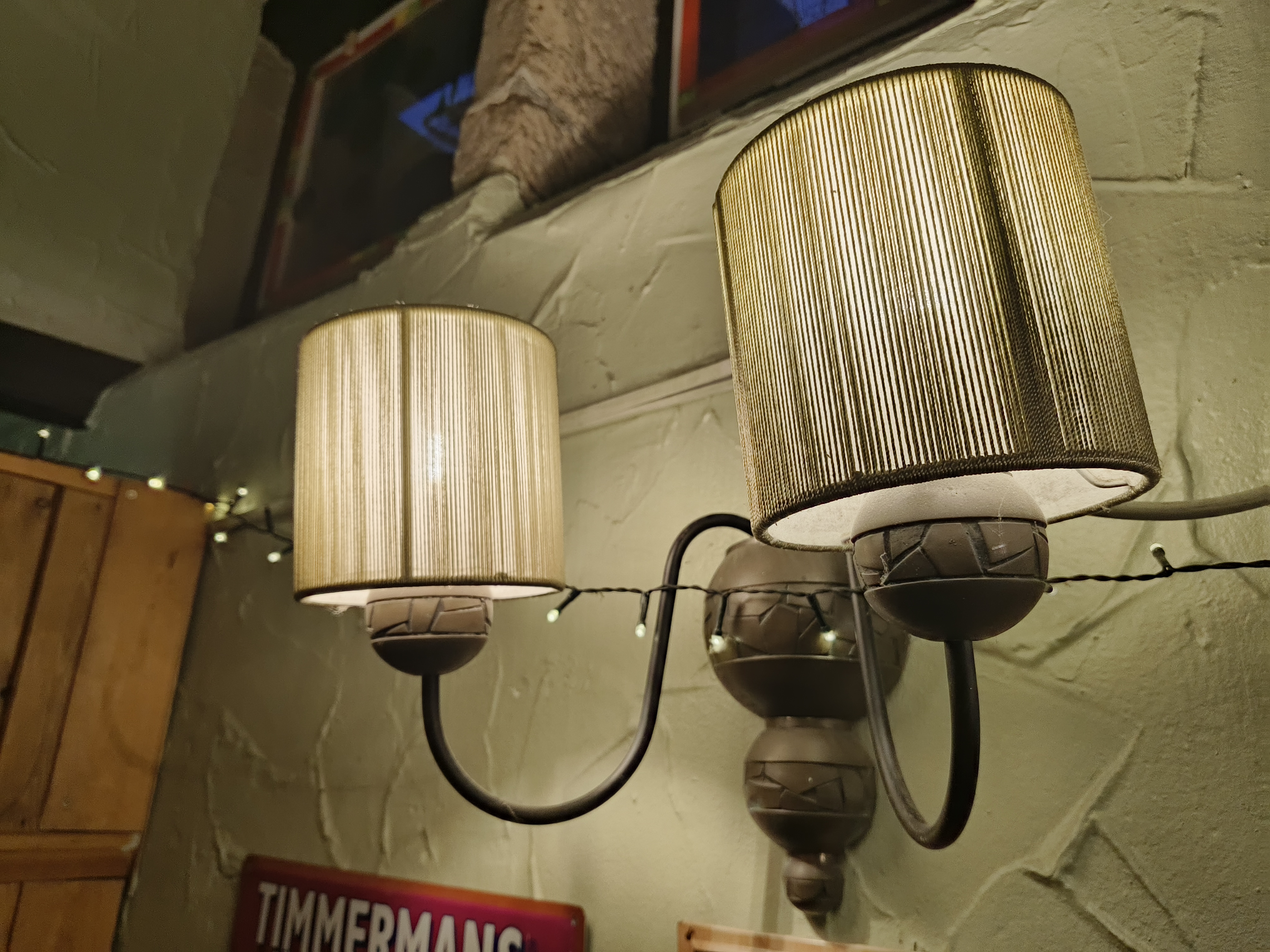 Vivo also has the creators in mind with a Vlog Movie Creator, which lets you edit videos on the fly with a built-in time slider and upgraded editing and cropping features. Much like Vivo's other handsets, however, the V27's slightly dystopian portrait optimisation feature is enabled by default. This is essentially a basic airbrushing, where facial features can be thinned, slimmed and smoothed in real-time. Skin whitening remains just as problematic as it did in the V27 Pro.
Performance & software: bloated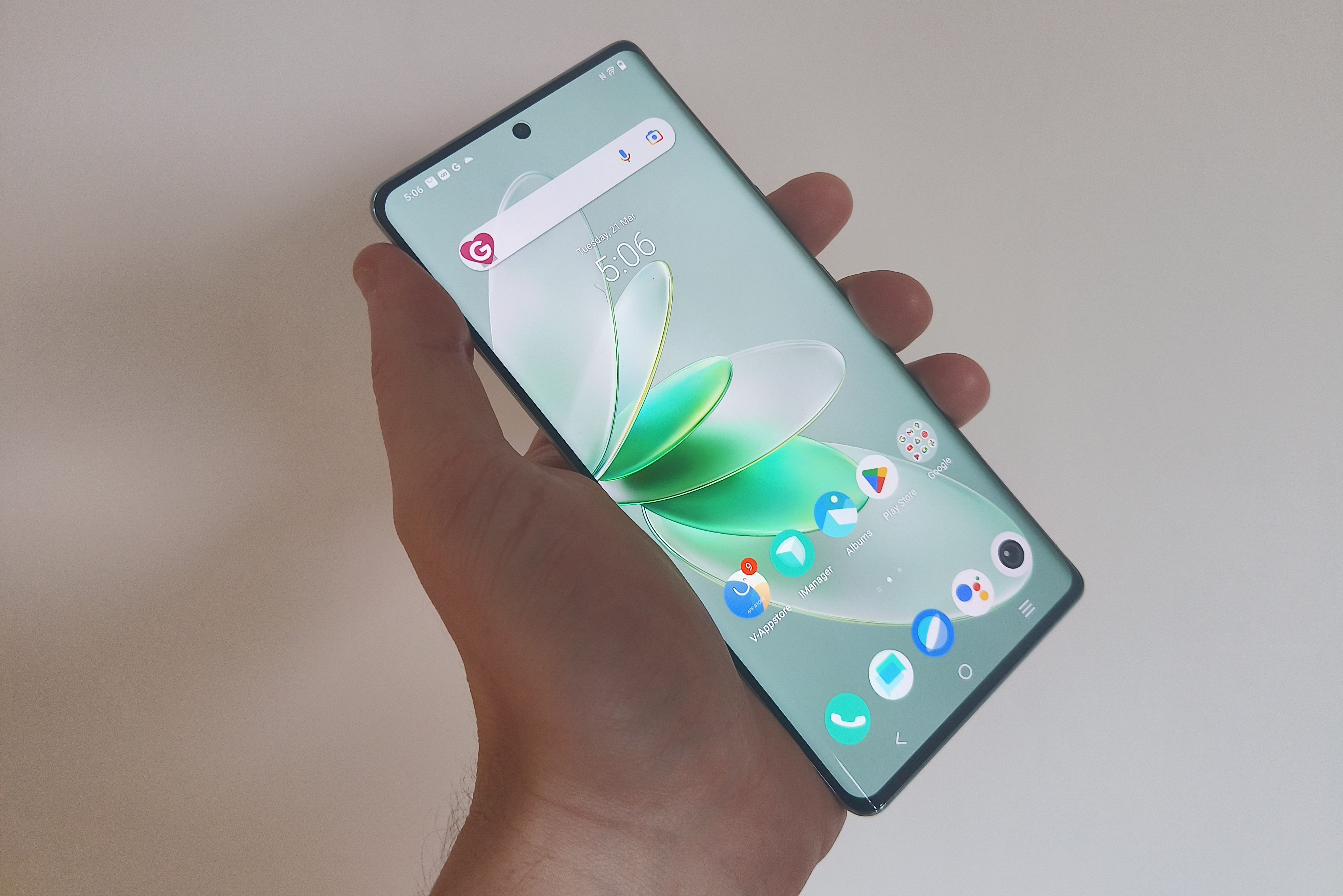 Power comes from a MediaTek Dimensity 7200 CPU, paired with either 8 or 12GB of RAM depending on the model, and 256GB of on-board storage. That puts it behind the V27 Pro and its Dimensity 8200 processor, but is still glides seamlessly enough from app to app. YouTube videos load quickly and games don't take forever to load, although MediaTek remains a step behind Qualcomm in GPU performance so you shouldn't expect the very best frame rates for your cash here.
The handset runs on Funtouch OS 13, Vivo's Android incarnation for Western markets. That means it shares the same gripes we had with its implementation on the Vivo X90 Pro, including an app drawer filled with Vivo versions of Google's own. A bunch of pre-loaded third party ones bloat the home screen, too, which makes the V27 feel messy and cluttered from the off. A library of themes, fonts and wallpapers can be downloaded to jazz up the UI a little, but for a fee.
Battery: quick boost
A 4600mAh battery puts the V27 on par with the V27 Pro. Both phones use Vivo's 66W FlashCharge power bricks, which are good for a full charge in just over an hour. We got from 42% with the screen off, to 100% in around 40 minutes. It's reliable for a swift battery boost in a pinch, but falls behind the fastest charging mid-rangers from the likes of Redmi.
The phone will easily last a full day and night of heavy usage, and should likely last a weekend of casual use. That's what you should expect from any similarly-priced phone these days, so it's on the money here.
Wireless charging is still a rarity on affordable phones, so it's no surprise not to see it here.
Vivo V27 verdict
Given the choice between the Vivo V27 and its older, Pro-er sibling, we're torn on whether to spend or save the extra £50. The V27 excels in the same area the Pro did – a clear display, detailed main camera for the price, and respectable performance. But it also replicates that phone's faults, while adding a few of its own.
Funtouch OS remains a busy, bloated version of Android, the camera still goes overboard with its beauty mode, and there are question marks over the phone's sturdiness. There are plenty of rivals with more streamlined operating systems, which we reckon make better buys if you can get hold of them.
The V27 is primarily aimed at India, South East Asia and the UAE, where it perhaps makes more sense. Here in the West, though, it doesn't do enough to make a major impact.
Stuff Says…
Verdict…With a very respectable 50MP camera and a choice of unique colour schemes, the V27 has flair. Just don't expect the world.
Good Stuff
Detailed and intuitive camera
Fast CPU
A range of unique colour schemes
Bad Stuff
Unnecessary apps and features
Not the most comfortable
A safe, but middle of the road design
Speaker placement
Vivo V27 technical specifications
Screen
6.78in, 2400×1080 AMOLED w/ 120Hz
CPU
MediaTek Dimensity 7200
Memory
8/12GB RAM
Cameras
Rear: 50MP w/ OIS, 8MP ultrawide, 2MP macro
Front: 50MP w/ autofocus
Storage
256GB on-board
Operating system
Funtouch OS 13
Battery
4600mAh w/ 66W wired charging
Dimensions
164.1×74.8×7.36mm, 182g