La Pavoni's semi-pro espresso machines are simply beautiful
If you've been looking for a stylish precision espresso machine, you won't have to look much further...
Classic Italian coffee machine brand La Pavoni has been showing off the latest versions of its semi-pro espresso machines, the pro versions of which you'll find in oodles of coffee shops.
The £1650 Cellini Classic and £2000 Cellini Evoluzione are high-quality stainless steel espresso machines with chromed-brass fittings with an infusion chamber and a single boiler.
La Pavoni says that many entry-level machines have wide steam tubes for milk frothing but they don't produce the silky milk you expect from a professional cup. Both Cellini machines have a narrower tube and rounded wand, which again you'd expect on a high-end machine in a coffee shop, for example. These machines also produce high pressure from either a vibration pump (on the Classic) or a rotary pump (on the Evoluzione).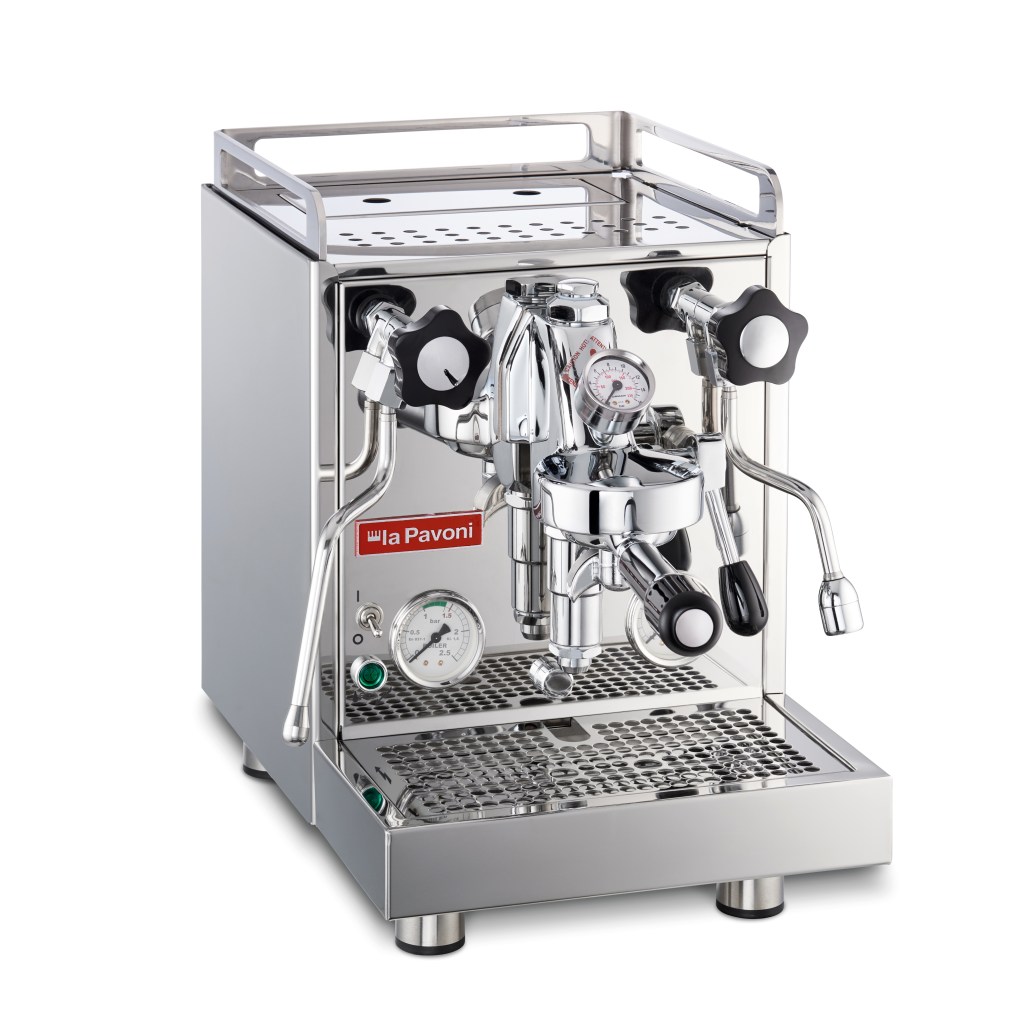 You can monitor the pressure of the boiler and brewing unit on both machines, though the Cellini Evoluzione features an additional manometer for the pump so you can ensure you're getting the best results each time. Watching the pressure build is surely part of the experience!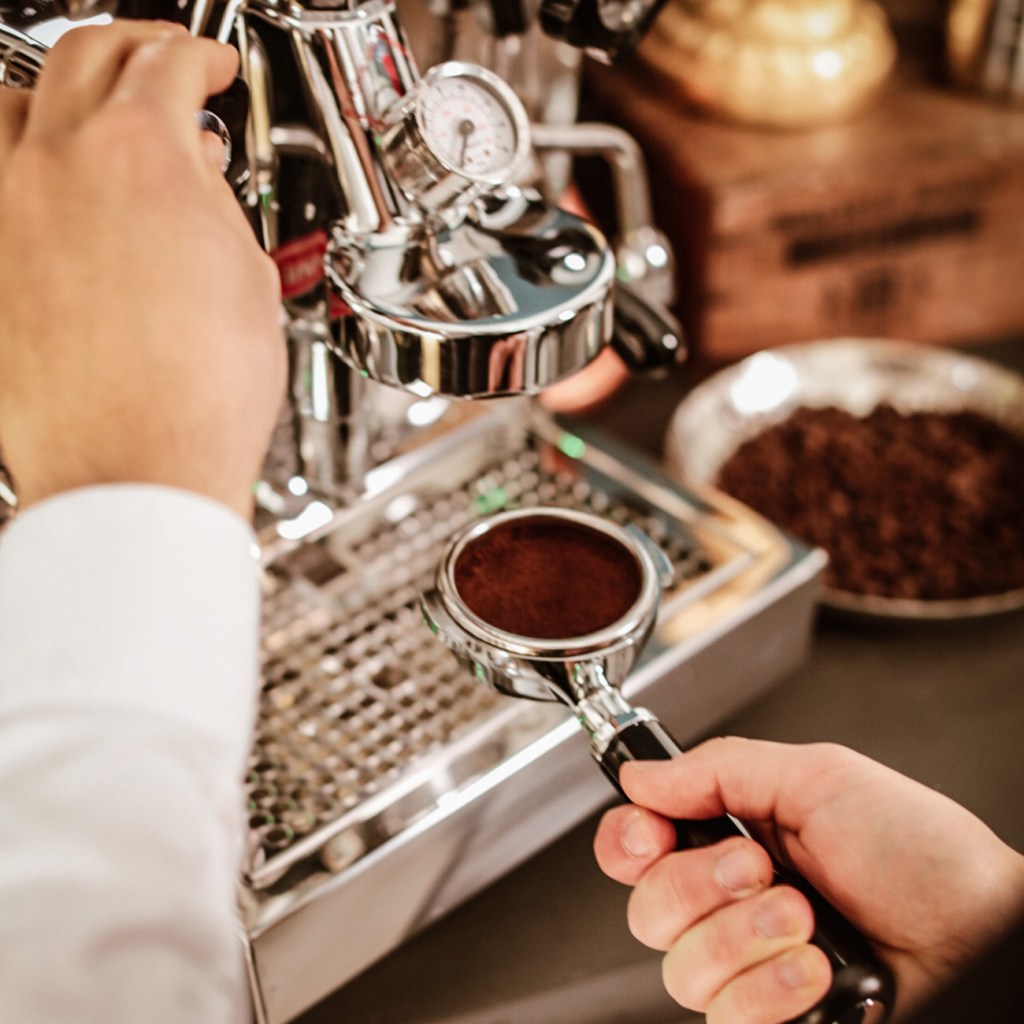 If you've even more to spend and you want really, really high-end then the £2650 Botticelli Speciality also features a dual boiler system for steaming milk and brewing coffee at the same time. This machine is extremely accurate; you even have the ability to monitor accurate brew temperatures for each.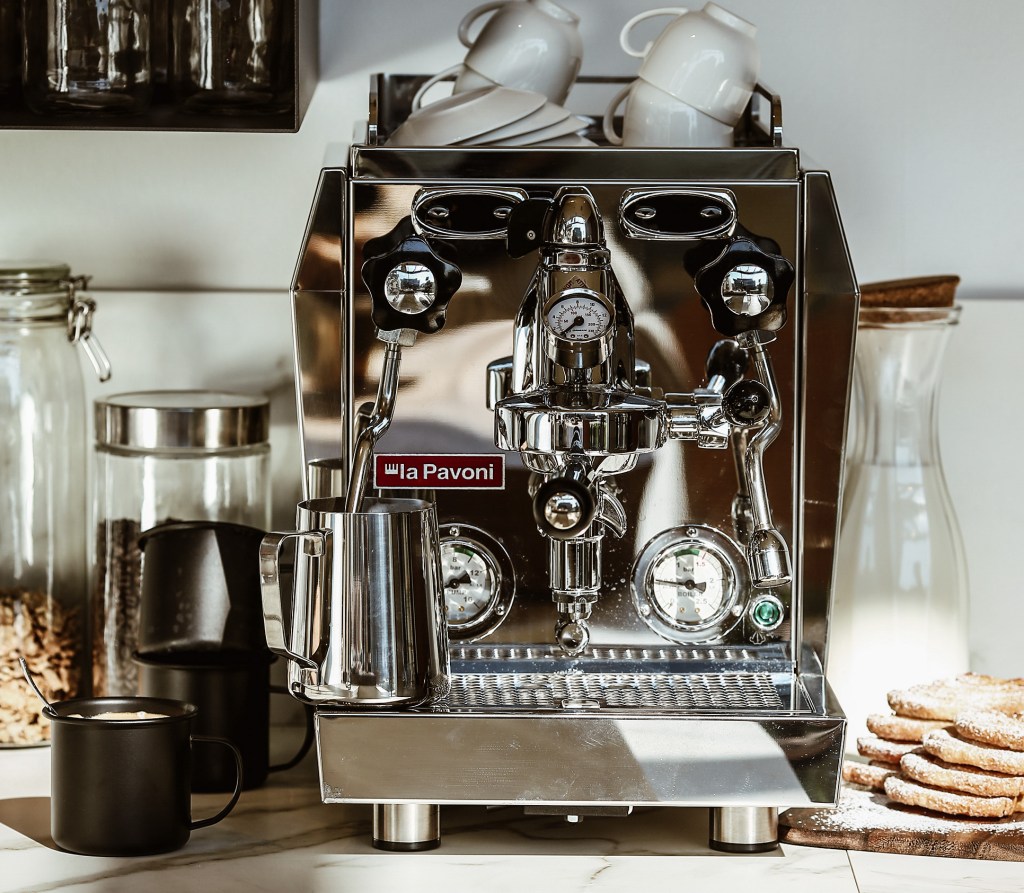 This is for those who like to introduce a lot of precision into their coffee making and make adjustments depending on the type of coffee being used. What's more, you can also connect the Botticelli Speciality to the mains via a steel braided pipe, so the 2.9 litre water reservoir does not need to be manually topped up.
La Pavoni has also announced the £600 'Cilindro' Coffee Grinder designed to be paired with the above machines if you want to whizz beans into granules yourself.
La Pavoni was the world's first producer of espresso bar machines and achieved broader success with the for-home Europiccola machine in 1961. La Pavoni is now part of Smeg, and you can buy these machines from its store.