The modular Fairphone 5 is the most repairable model yet
Fairphone 5 is the smartphone equivalent of Trigger's broom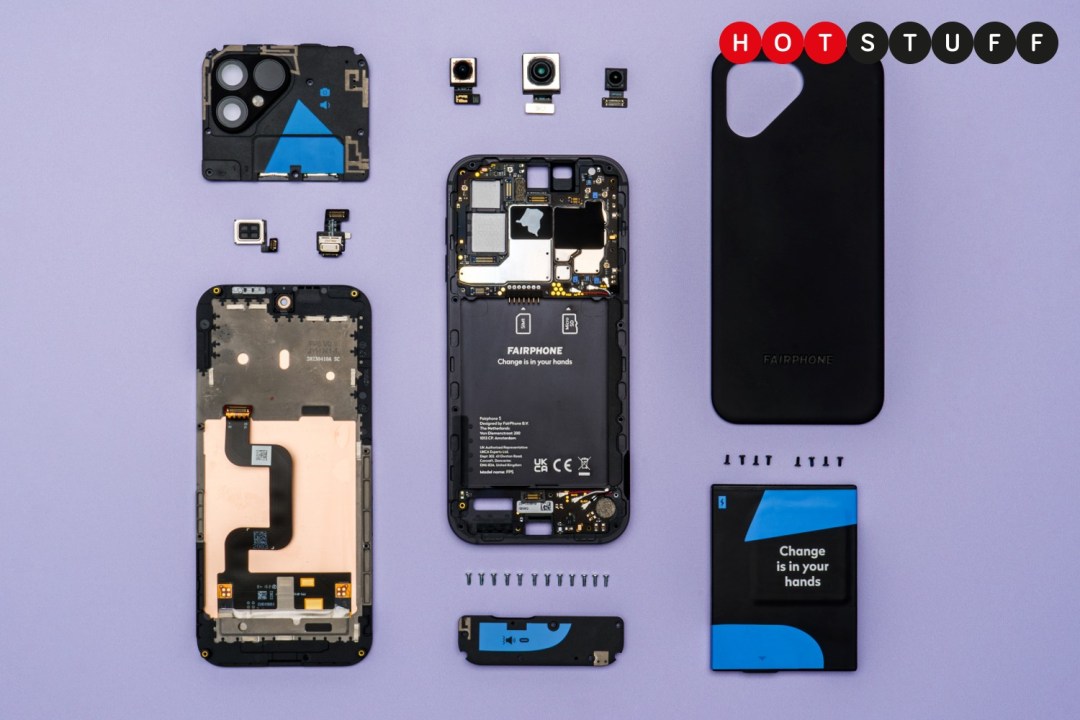 If Trigger from Only Fools and Horses was shopping for a cheap phone, you can be pretty sure he'd go for the new Fairphone 5 (£619/€699).
Why? Because with 10 parts that can be replaced easily by the owner, including the 6.46in 90Hz OLED screen, 4200mAh battery, and both the 50MP main and 50MP ultrawide camera sensors, the Fairphone 5 is the smartphone equivalent of Trigger's broom, which had 17 new heads and 14 new handles in its two-decade lifespan.
That makes this Fairphone's most repairable model yet, so you can keep it as good as new for as long as the octa-core Qualcomm QCM6490 processor, Adreno 642L GPU and 8GB of RAM can keep it ticking over. There's 256GB of storage onboard, but the SD card slot can support up to 2TB cards if you want to expand it, and the slot itself is also replaceable, as is the SIM tray. This is also the thinnest and lightest Fairphone so far, while the weatherproofing has been upped to IP55, which should also help extend its lifespan.
Fairphone guarantees at least five OS upgrades to the untouched version of Android 13 it runs out of the box, so it should last until at least 2028, but it'll still be supported until 2031 at the earliest. If you can do even better than that and keep it going for 20 years we'll give you a medal like Trigger was awarded for his everlasting broom.
Fairphone's ethical approach also extends beyond the device's repairability, with as many fair-mined and recycled materials used as possible. The workers and suppliers who are involved in making the phones are also paid living wage bonuses.
Fancy picking up a Trigger's smartphone of your own? The Fairphone 5 is available to pre-order from today, and will be available from Sky Mobile, Your Coop Mobile, EE Store and Honest Mobile from 14 September. There are no plans for a US release at the time of writing, but that could change in future.