How to watch the Samsung Galaxy Note 9 reveal, and everything you need to know
All the latest on Galaxy Unpacked 2018 and which devices could debut there
It's that time of year again: Samsung has carved out August as its annual window for a Galaxy Note reveal, and sure enough, the rumour mill suggests that the Galaxy Note 9 will debut then.
Samsung has set a Galaxy Unpacked 2018 event for the expected unveiling on 9 August, but will also "introduce a brand new addition to the Samsung Galaxy device lineup" online on 1 August. Will it be an early official look at the Galaxy Note 9, or something else entirely?
In addition to the much-leaked Galaxy Note 9, there are a few other much-rumoured devices that we might see pop up at Galaxy Unpacked 2018. Here's how you can watch the live reveal on 9 August and follow the event, as well as the latest rumours on what we're expecting to see.
How to watch Galaxy Unpacked 2018
The Samsung Galaxy Unpacked 2018 event will take place on 9 August in New York City, but if you're not a member of the tech and gadget press, then you're not getting into the event.
Luckily, you can follow along online with a live stream, which Samsung will make available via the samsung.com/galaxy website. For past events, Samsung has also released an Android app for easy mobile streaming, although it's not yet available as of this writing.
Samsung has not yet set a time for the stream, but we will surely have that information before 9 August comes around.
Definitely: Galaxy Note 9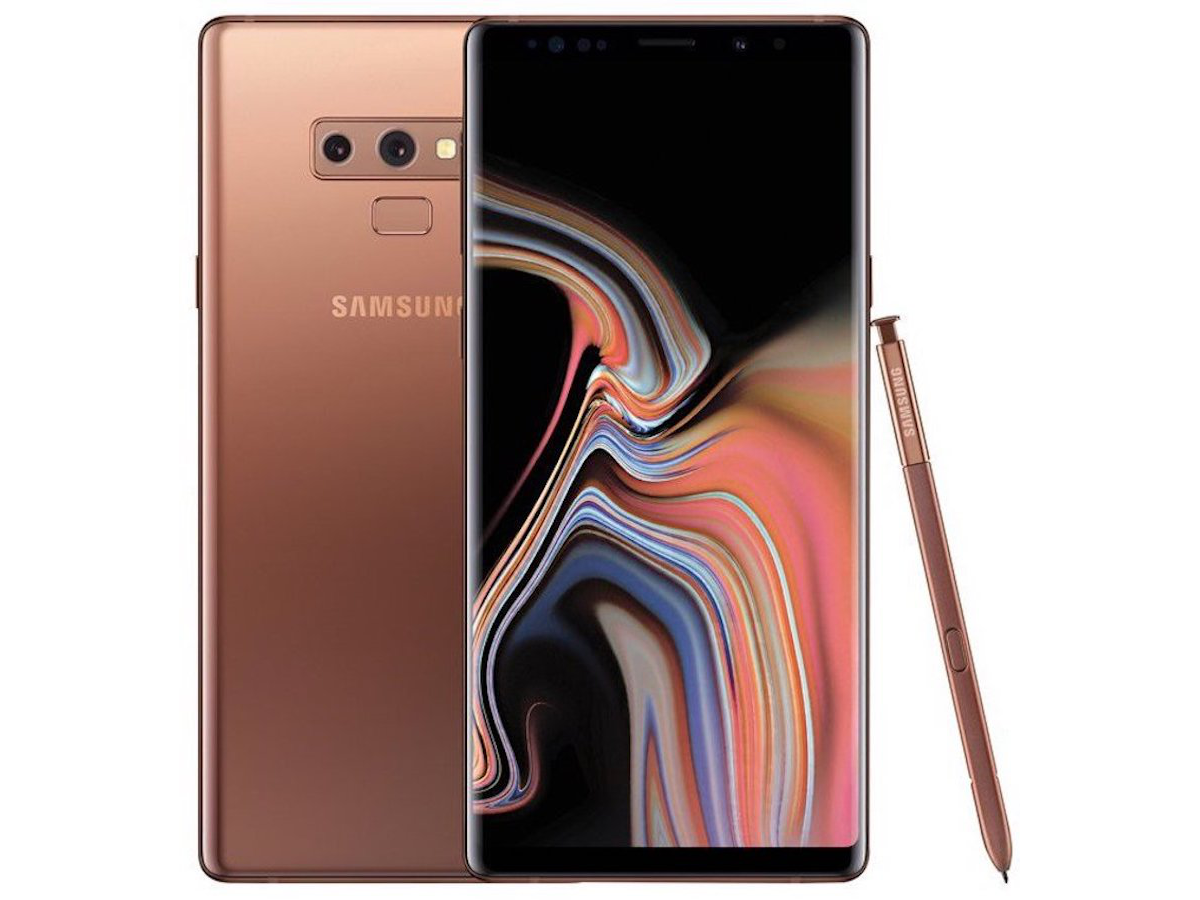 It's been a busy couple of months for leaks, and like many smartphones of late, we already know so much about the Galaxy Note 9 before its official debut. Or, at least, we think we know – but a lot of strong sources have been sharing images and specs.
Leaked renders show a Galaxy Note 9 that's nearly identical to the Galaxy Note 8, which is no surprise given how closely the Galaxy S9 followed the mould of the Galaxy S8. The bottom bezel on the Galaxy Note 9 does appear to be a smidge smaller, however, and the rear fingerprint sensor has been separated from the dual-camera module.
Rumours suggest a 6.4in Quad HD Super AMOLED display, just a notch higher than the 6.3in stunner on the Note 8, with an Exynos 9810 or Qualcomm Snapdragon 845 chip (depending on region) powering the thing and a sizable 6GB RAM alongside.
And it should be a battery life beast, as well: rumours claim a 4,000mAh cell within, just like the Huawei P20 Pro, and Samsung has been teasing a beefy battery as well. The S Pen stylus will reportedly pack Bluetooth connectivity this time around, too, bringing some new perks along for the ride.
There's no suggestion of price just yet, but given the hearty £869 asking price for the Note 8 and the myriad tweaks and improvements this time around, we wouldn't be surprised with £899 or higher. It's not going to be cheap.
Given the surprising mention of a 1 August online reveal for a new Galaxy device, it's possible that we'll see an official look at the Galaxy Note 9 before the proper 9 August debut. That is, unless Samsung is teasing a totally different device…
Maybe: A Bixby-powered speaker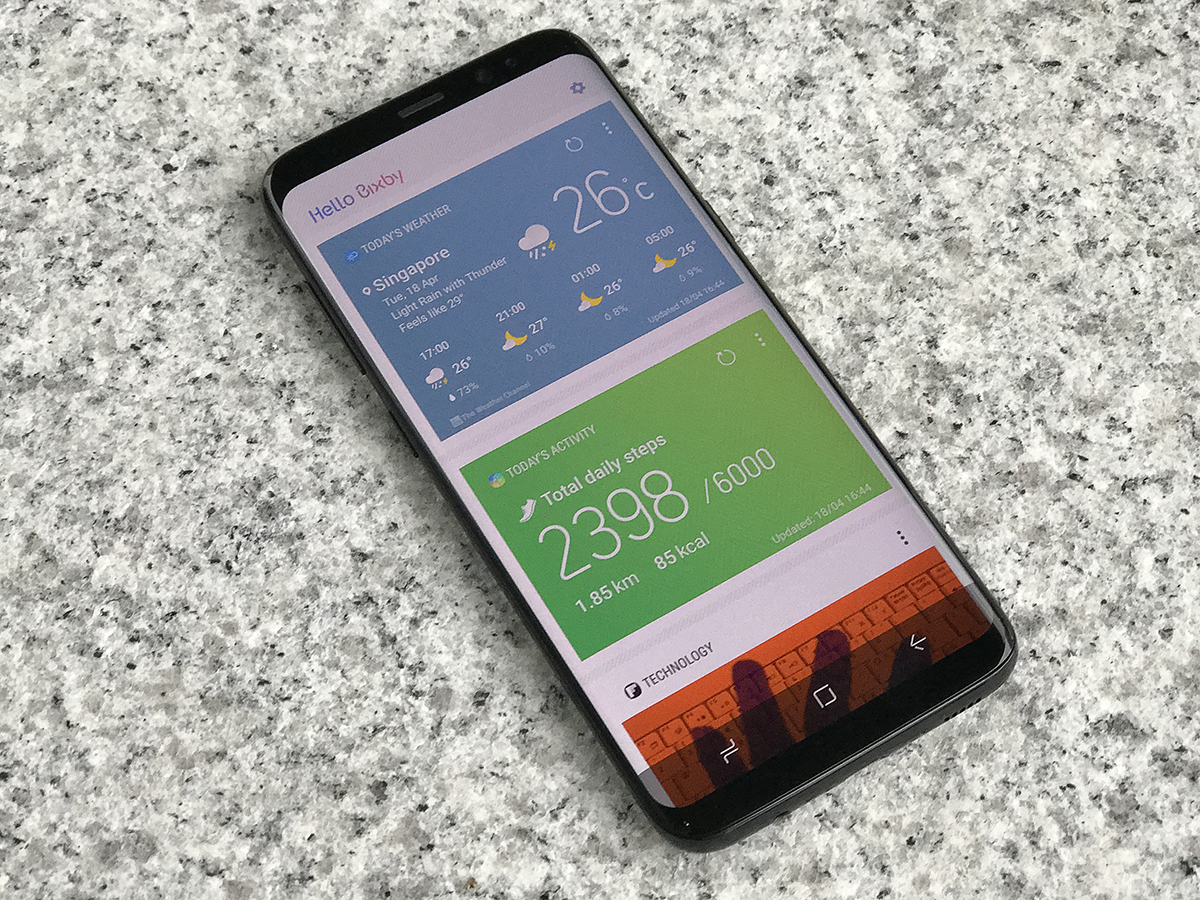 Here's something that we might also see at Galaxy Unpacked 2018: a Bixby-powered home speaker along the lines of the Amazon Echo, Google Home, and Apple HomePod.
Samsung confirmed plans for such a device earlier this year, promising a second-half 2018 release. Well, it's the second half, and The Wall Street Journal believes that the speaker will feature a "bowl-shaped" design with top lighting and legs on the bottom, plus a "sound shifting" ability that points sound in the direction of whoever's speaking to Bixby.
The virtual assistant should also see a big upgrade with the forthcoming Bixby 2.0 release, which should address a lot of the previous shortcomings and hopefully put it on par with the likes of Alexa and Siri. The report suggests a US$300 price tag for the speaker, which is codenamed "Lux" and could be called "Magbee," based on a recent trademark filing.
It's possible that the speaker will be saved until IFA 2018 at the end of August, however, so we'll have to wait and see on that front.
Maybe: The Galaxy Watch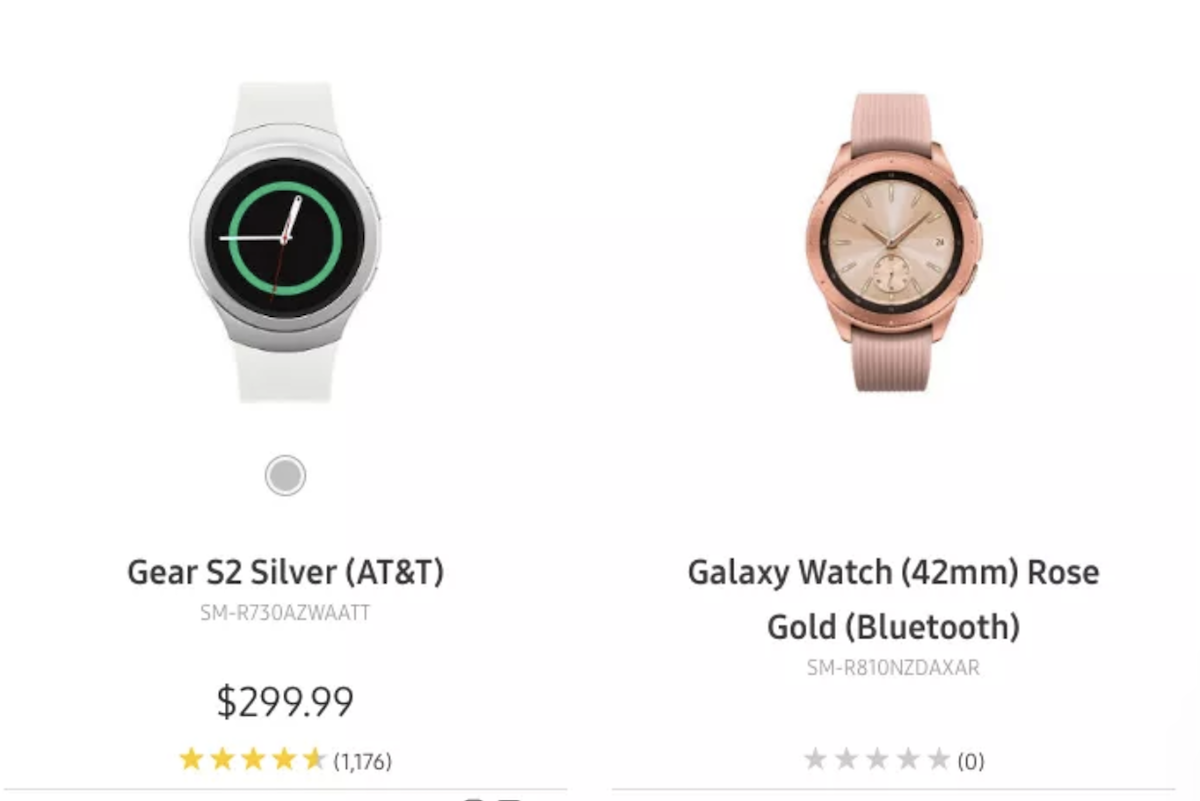 We liked the Samsung Gear S3 a lot, but it looks like Samsung is ready to retire that naming – and pivot towards the Galaxy Watch instead.
The Galaxy Watch leaked on Samsung's own retail site, according to screens snapped by CNET before it was pulled, and it shows a classy-looking 42mm Rose Gold model.
Other reports and leaks have suggested a larger battery inside (up to 470mAh from 380mAh), both 38mm and 42mm models, and black and silver versions alongside gold – well, Rose Gold it seems.
Again, the Galaxy Watch could hold tight for a few weeks and launch at IFA instead, but render leaks suggest that it'll be marketed alongside the Galaxy Note 9. We suspect it'll also launch alongside the phone, as well.
Maybe: Galaxy Tab S4
The Galaxy Tab S3 is the closest that Samsung has come to dethroning Apple's iPad, and it's the best Android tablet on the market today – not that there's a lot of exciting competition in that space these days.
That's why we're excited to see what Samsung is cooking up with the rumoured Galaxy Tab S4, which could debut at ether Unpacked or IFA. Or maybe it'll show up online on 1 August instead.
Android Headlines' leaked render (seen above) shows a nicely minimal overhaul, with no buttons on the front: just the display and a bit of bezel all around. The site's report suggests a 10.5in display is possible, which would be a nice upgrade over the Tab S3's 9.7in screen.
Without an obvious fingerprint sensor in view, the Galaxy Tab S4 is also rumoured to include an iris scanner for security. Further rumours suggest a Snapdragon 835 processor, 4GB RAM, 64GB internal storage, a 7,300mAh battery, and Android 8.1 Oreo onboard, along with a 13-megapixel back camera and an 8MP selfie shooter up front.