Samsung has knocked over 50% off Galaxy Buds for Prime Day
Score a bargain across Samsung's Galaxy Buds range, whatever your budget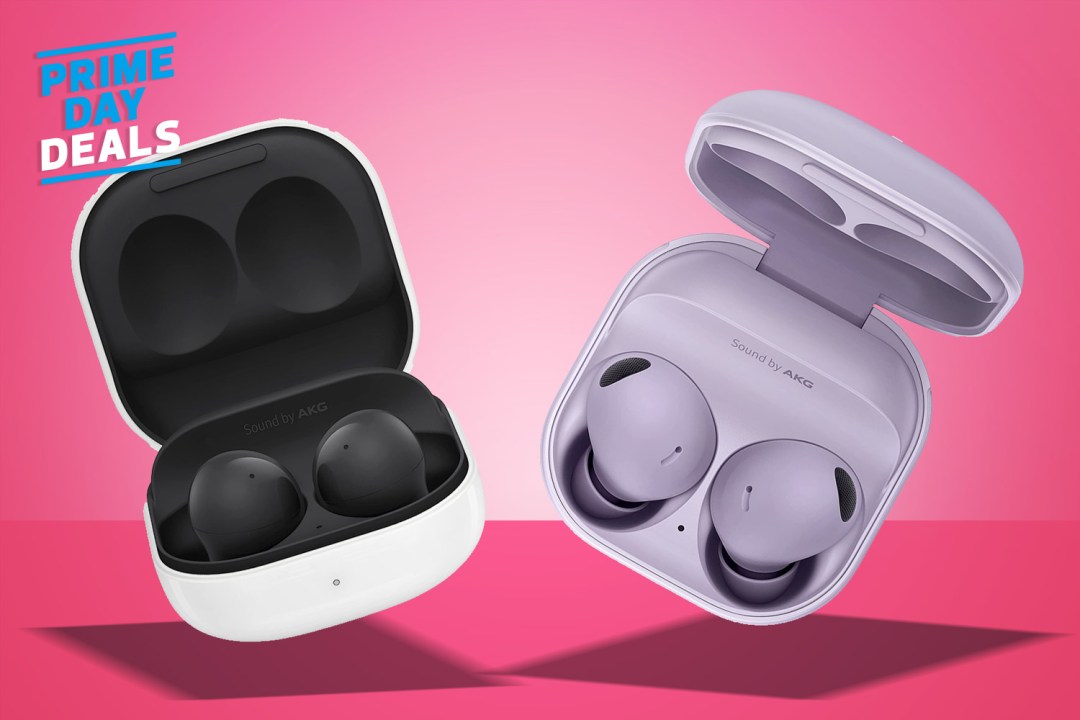 If you're looking to pick up a new pair of earbuds, you're in luck this Prime Day. Samsung has slashed the price on its premium Galaxy Buds 2 Pro, mainstream Galaxy Buds 2 and older Galaxy Buds Live, which could be a smart purchase for anyone with a Samsung smartphone in their pocket.
The Galaxy Buds 2 Pro are the pick of the bunch, with 24bit sound, the best active noise cancelling in the line-up, and head tracking 360 Audio spatial sound. They're smaller than the first-gen Buds Pro, so should fit more comfortably and securely in your ears. You'll also find IPX7 water resistance and around five hours of battery life.
In the UK they originally retailed for £219, but are currently on sale for £149 – a 32% saving. On Amazon US, they used to set you back $230, but are available during Prime Day for $180 – a 22% reduction. You can get them in White, Graphite and Bora Purple colours.
Stepping down to the Galaxy Buds 2 might give up head tracking spatial audio and come with a much lower IPX2 splash resistance rating, but you still get active noise cancelling and a case with wireless charging. Sound quality isn't a major step down, and they're still comfortable enough for all-day listening – or until the batteries run out, anyway.
Normally these retail for £139 in the UK, but they're 36% off for Prime Day at £89. A £50 saving is not to be sniffed at. There are even bigger deals to be had on Amazon US: instead of the usual $140 RRP, you can pick up a pair for $71 – that's 49% off. White, Graphite and Olive Green colours are on the menu.
Finally, the jellybean-esque Buds Live earbuds offer active noise-cancelling, up to 4.5 hours of battery life, and basic sound that'll get you by. Despite being a slightly older model, the Galaxy Buds Live still offer a solid all-round experience, scoring 3 stars out of 5 in our review. They're available in Mystic Black, Mystic White, or Mystic Bronze. But while the colours may be mystical, the savings aren't.
In the UK these originally retailed for £139, but are available for £59 during Prime Day – a 58% cost saving. They first sold for $150 in the US, but are reduced to $65 for Prime Day, a 57% drop. Just keep in mind these regularly do the rounds for £70/$80, so the actual cost savings aren't quite as dramatic as Amazon would have you belive.
Also check out: