Save 24% on Nuki's Smart Lock 3.0 Pro during Prime Day
Secure your home with £60 off this smart lock.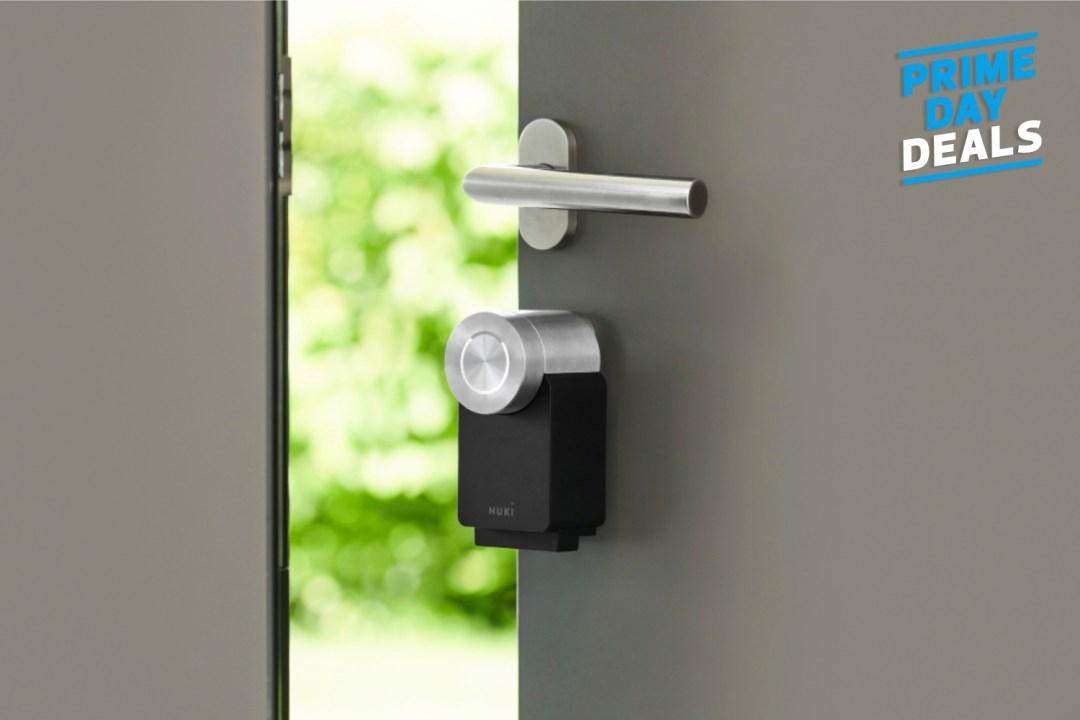 Smart locks are becoming an ever more popular way of securing your home while smartening it up. These extra clever locks add brains to your front door, allowing you to unlock them from far away. Nuki's smart locks are some of the most secure around, with encryption and AV-TEST certification. And for Prime Day, you can score a killer deal on its Smart Lock 3.0 Pro.
Currently, the Nuki Smart Lock 3.0 Pro is 24% for Amazon's savings event. That brings down the smart gadget's price to £185 rather than the regular retail price of £245 – a £60 saving while tightening up your home.
The Nuki Smart Lock 3.0 Pro is designed to slip on to your existing lock. It can be installed in minutes, and requires no extra wiring. It doesn't need to connect to a hub, either, thanks to built-in Wi-Fi. The lock turns your smartphone into the key, allowing you to unlock the door from anywhere. It can even automatically lock or unlock your door whenever you return or leave home.
On top of all this, you can hand out digital keys to friends and family via the app. And better yet, you can take them away again when you no longer want to grant access. Plus, Nuki's Smart Lock 3.0 Pro can integrate with your smart home assistant.