Motorola Edge 40 Pro review: the full package?
Won't leave you wanting on hardware, yet bests big-name rivals on price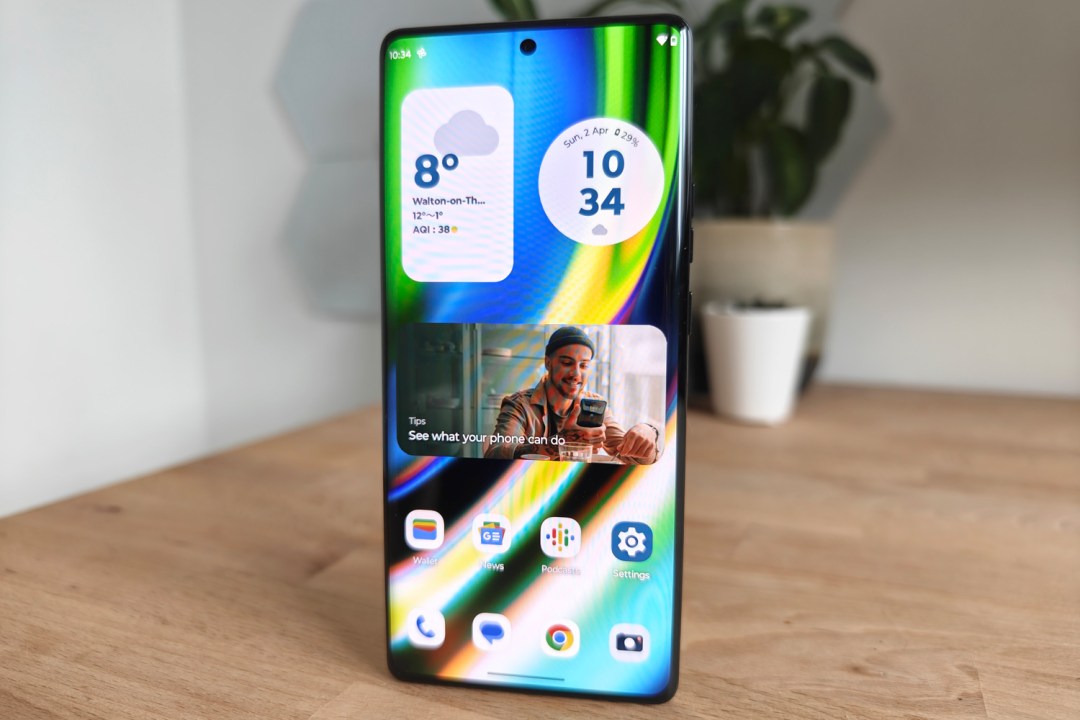 You can't deny the Motorola Edge series has had a good go at finding the smartphone sweet spot. Multiple generations of Edge, Edge Pro and Edge Lite have come and gone since the range first launched in 2020 – and then Motorola added the Edge 30 Fusion, Edge 30 Neo and Edge 30 Ultra into the mix late last year. But it might have hit a bullseye with the new Motorola Edge 40 Pro.
A quick glance through the spec sheet reveals everything you'd expect from a top-tier phone. The latest Snapdragon CPU? Yup. Capable cameras that cover multiple focal lengths? Of course. Charging of both the extremely quick wired and convenient wireless varieties? Naturally. It has the kit to rival Android big-hitters like the Samsung Galaxy S23 and Google Pixel 7 Pro, yet undercuts them both on price. Time to find out if some heroic hardware is enough to earn it a place on our best smartphones list.
Design & build: suited and booted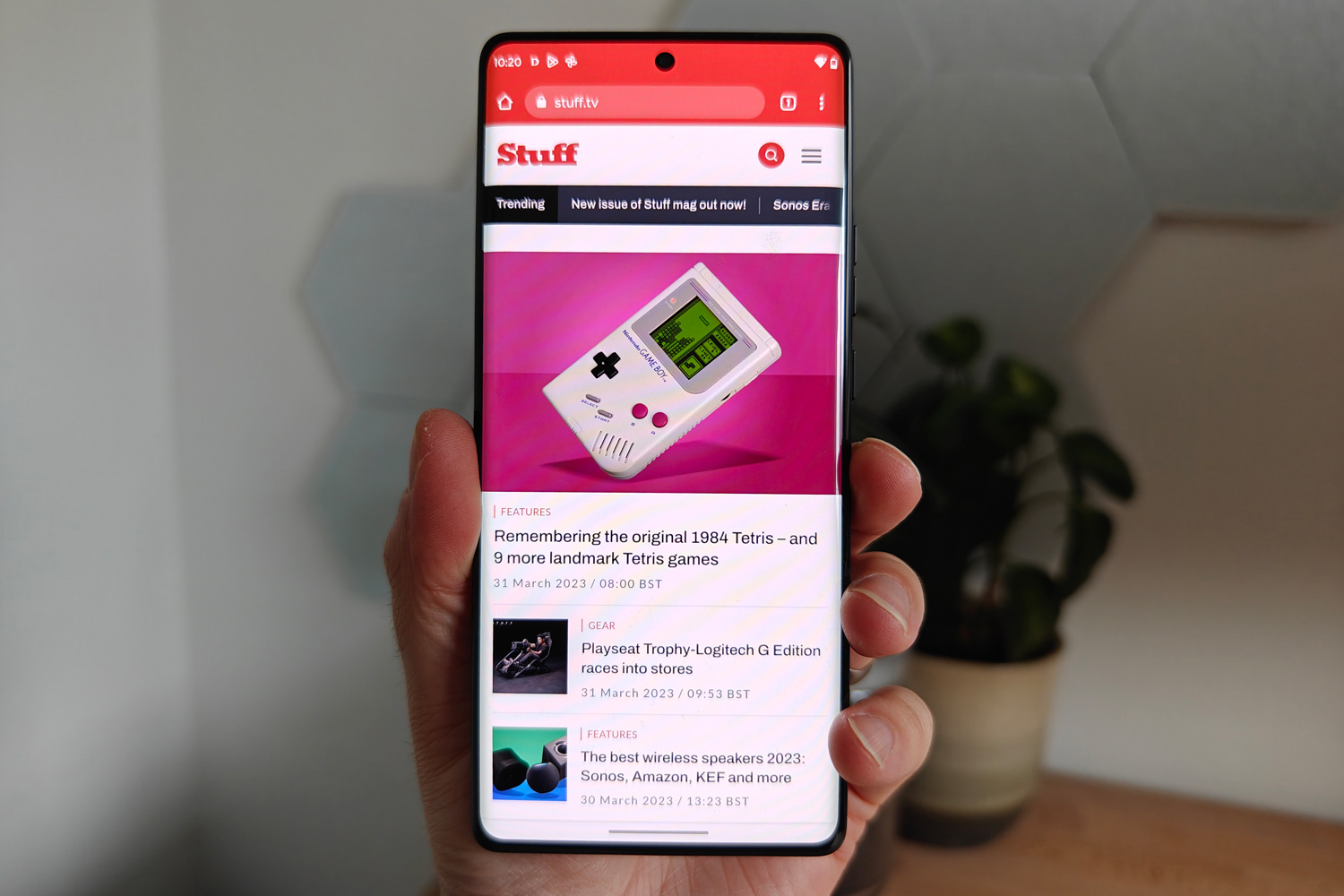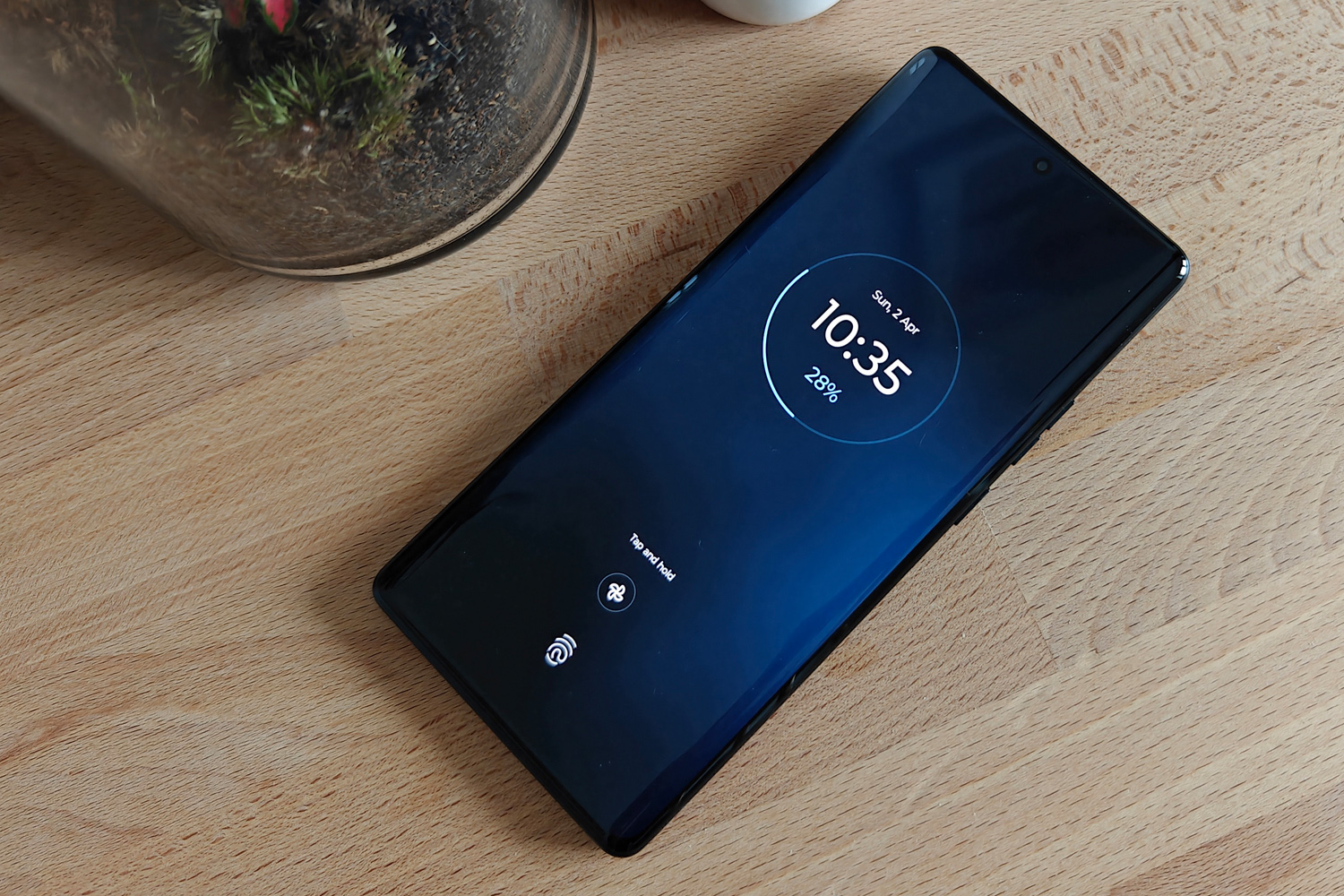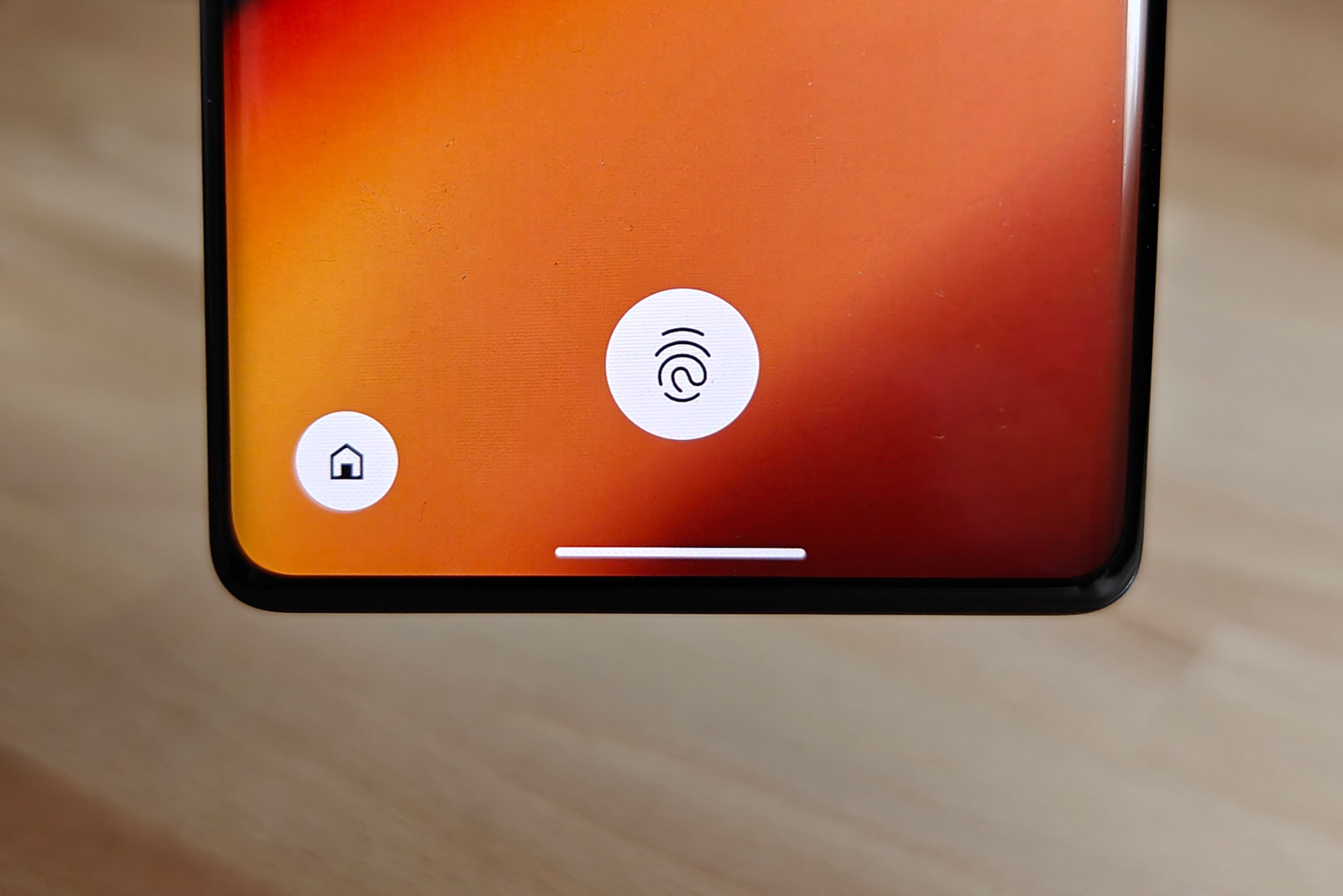 The sandblasted rear glass, curved-edge display and gunmetal aluminium frame might all seem like returning Edge series staples, but Motorola has refined things this time around. The screen isn't just rounded off at the sides now, but also curves at the top and bottom – albeit with a much shallower radius – and the rear camera bump has been given a similar treatment. Add in some very skinny screen bezels and you're looking at very refined device.
It's not as demure as the business-focused Thinkphone, and Motorola will happily sell you a Lunar Blue version that's easier on the eye. That said, the phone buying public are a boring bunch: most will end up with the Interstellar Black model seen here. Either way you'll get a phone that feels properly high-end in the hand. At 199g it's reassuringly weighty, too.
While the frosted rear glass is impressively resistant to fingerprints, it doesn't provide much grip at all. Should it slip from your grasp, though, Gorilla Glass Victus should help minimise any damage. IP68 dust and water resistance also mean it'll cope just fine with an accidental dunking.
Power and volume keys are in easy reach on the right side of the phone, and although the under-display fingerprint sensor still sits a little too close to the bottom edge for our liking, it's responsive enough when scanning your digits.
Screen & sound: ahead of the curve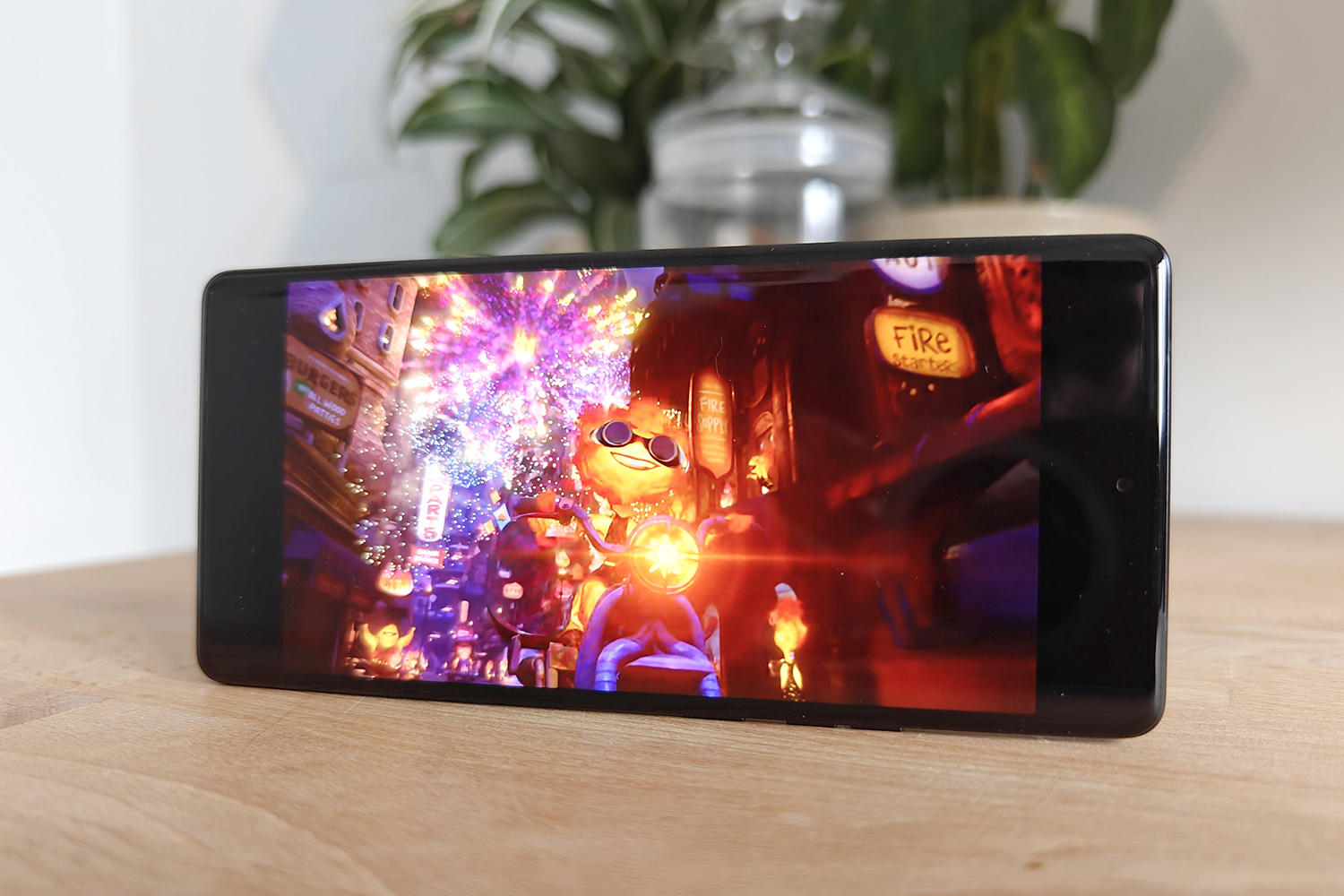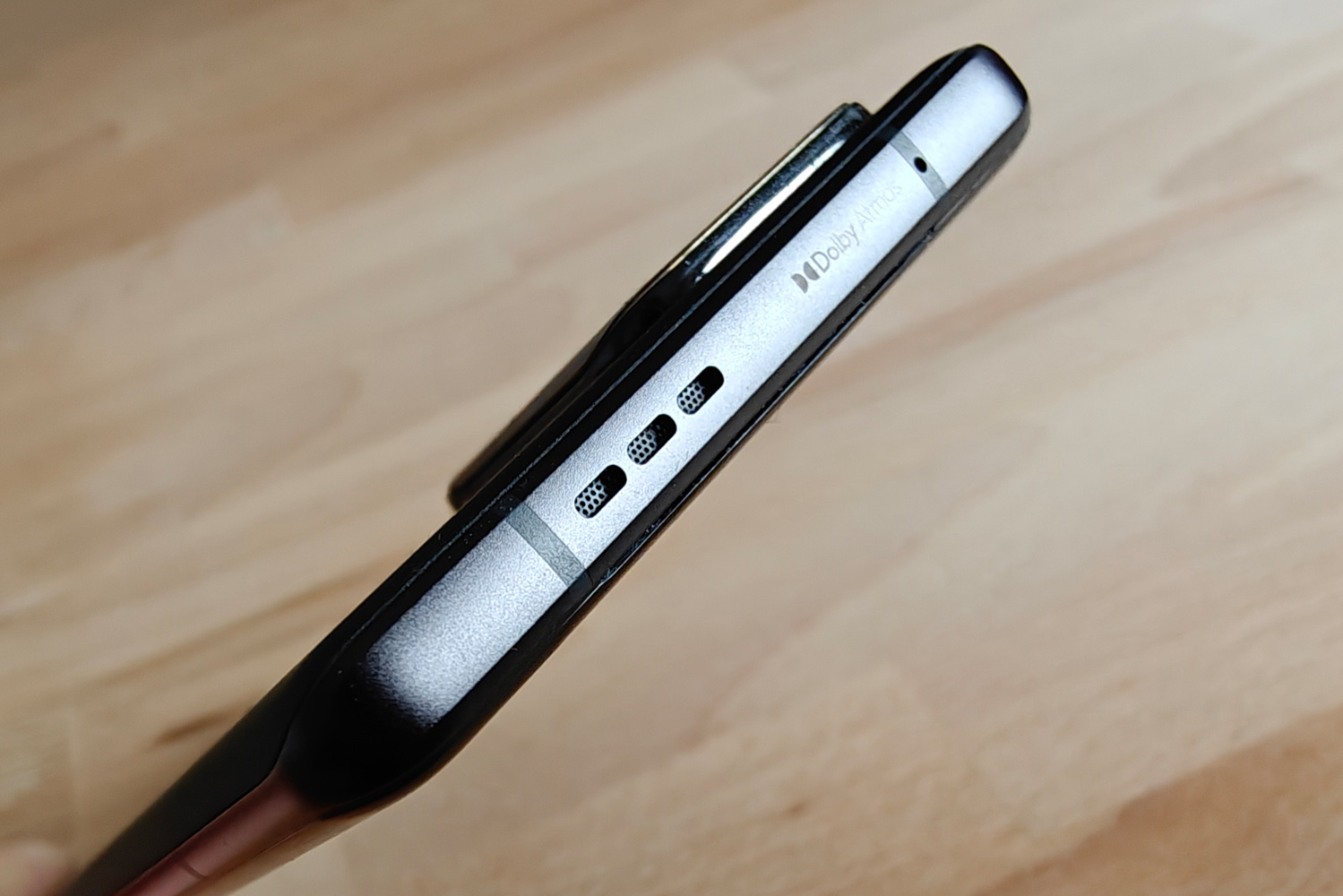 Better-than-1080p OLEDs are now the norm for most mainstream phones, but Motorola has still found one way to make the Edge 40 Pro's 6.67in panel stand out. A 165Hz refresh rate puts it on par with dedicated gaming phones for stutter-free scrolling and velvety motion, with your choice of fixed or adaptive refresh to prioritise battery life over smoothness. It's as instantly responsive as you'd expect, even if a few third-party apps didn't seem to trigger the higher refresh rates when using the automatic mode.
The panel is also brighter than last year's Edge 30 Ultra, hitting a peak 1300 nits in its high brightness mode. That's more than enough to see clearly outdoors, if not quite on par with class leaders such as the iPhone 14 and Galaxy S23, and gives HDR content plenty of punch as well. It plays nicely with both Dolby Vision and HDR10+, with streaming services really benefiting from the mix of bright highlights and deep shadows versus their SDR versions.
Naturally with an OLED you're getting seriously vibrant colours and outstanding contrast, plus excellent viewing angles. We'd say things are a little too intense out of the box, but while Motorola doesn't offer much in the way of display tweakage (just two colour presets and a simple temperature slider), the Natural option does dials things back to a more true-to-life palette. We had no complaints when it came to screen clarity, the 2400×1080 resolution looking perfectly crisp even at very close distance.
A set of Dolby Atmos-approved stereo speakers are a great match to the screen, with a decently wide soundstage for a phone. They're tuned to deliver clear vocals, making them ideal for podcasts and YouTube videos, but certain music genres come across as overly sharp when you really crank the volume. Dial it back a few notches and you'll be perfectly happy, though. It's Bluetooth all the way for personal listening, with no 3.5mm headphone port on the phone and no dongle in the box.
Cameras: far more flexible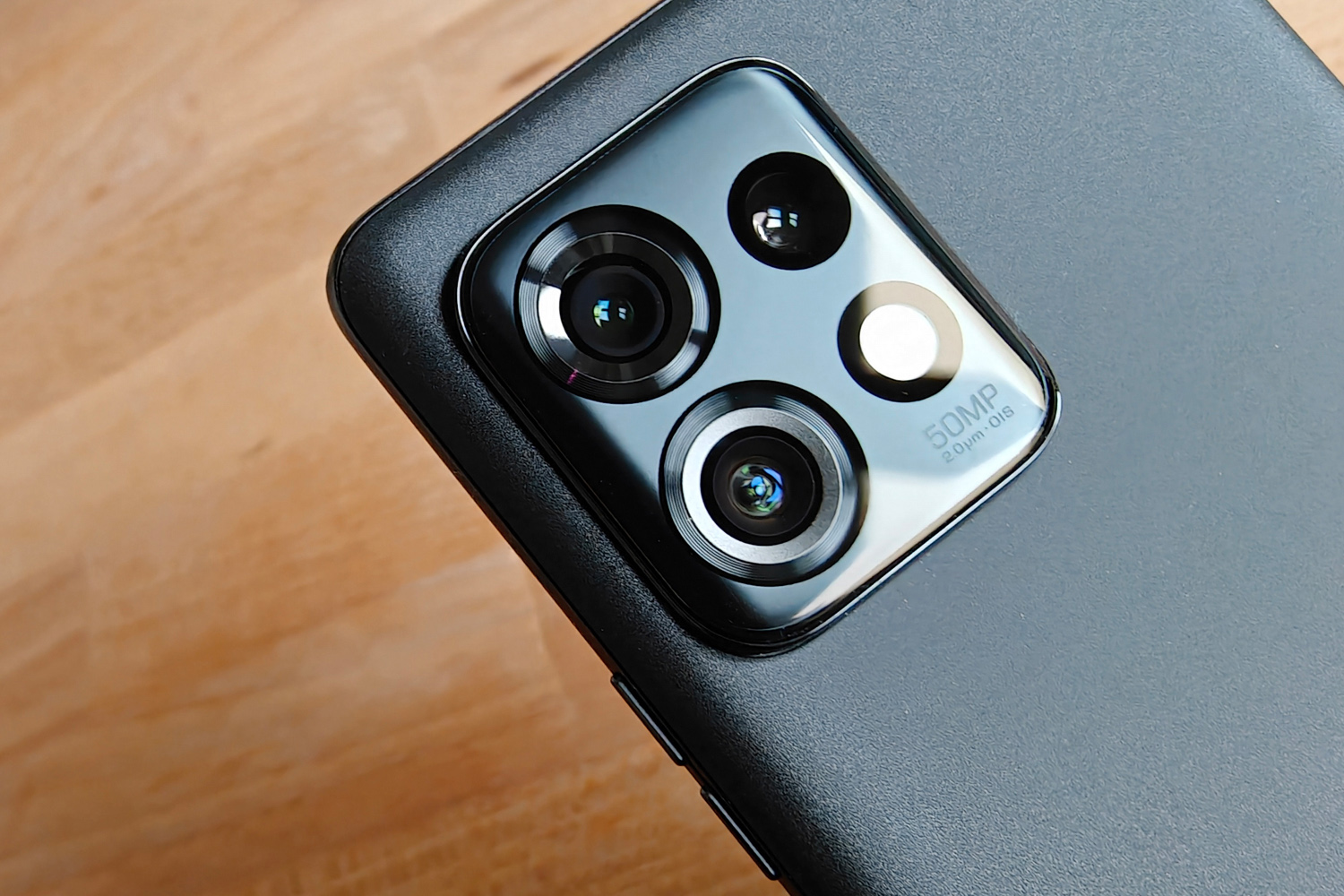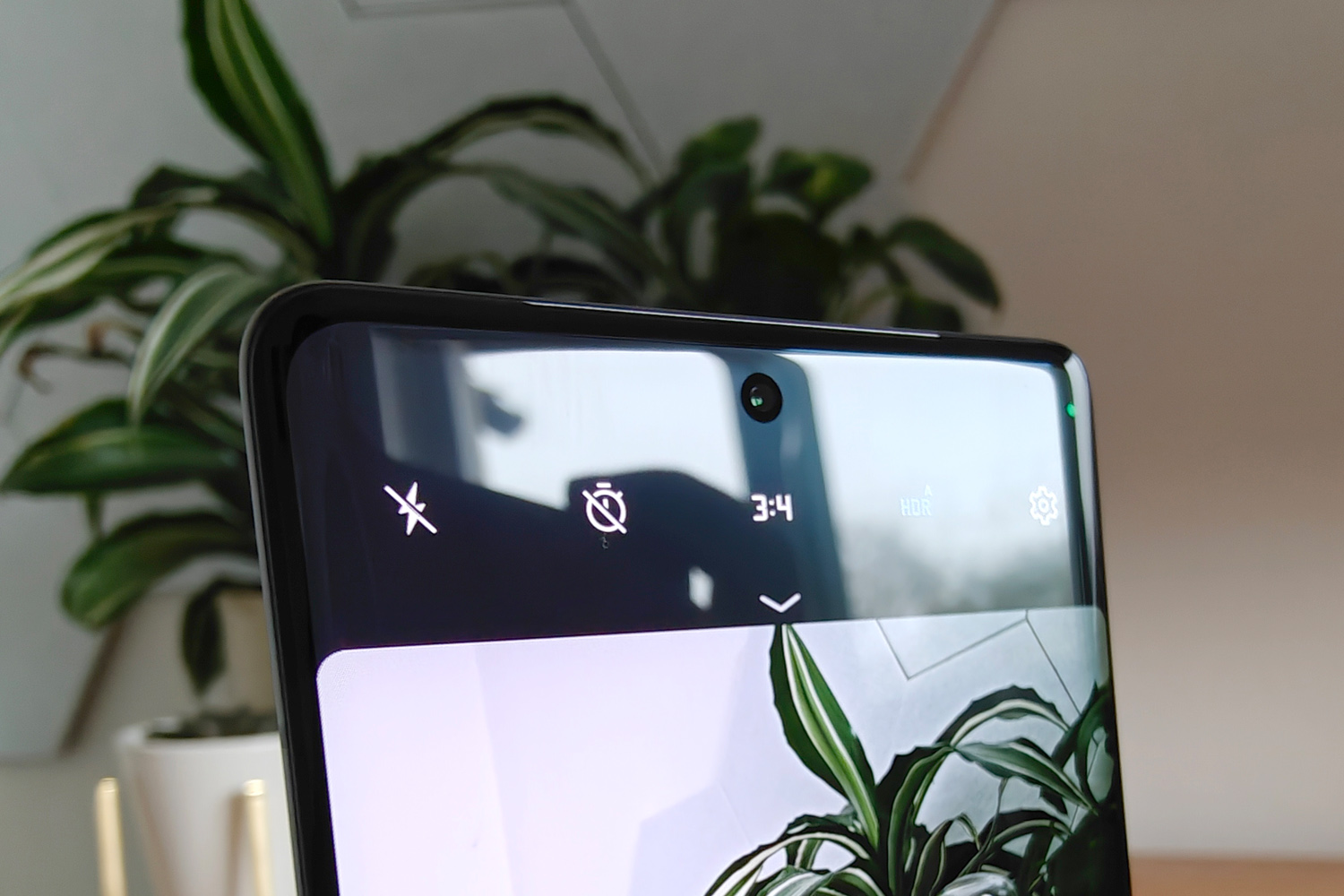 An uninspiring depth lens meant last year's Edge 30 Pro was one snapper short of success, so Motorola made sure the same didn't happen with its replacement. The Edge 40 Pro gets a far more useful portrait telephoto camera to go with its main and wide-angle shooters; it's good for 2x optical zoom, and promises bokeh-filled portraits courtesy of an f/1.6 aperture. But at 12MP it's still in third place to the other cams, which have 50MP sensors.
All three are capable of capturing a fair amount of detail in good light, although exposure and colour treatments simply aren't consistent; on a particularly overcast day, grass looked more saturated on a zoomed-in shot compared to one taken at 1x. Given that 2x shots are often cropped from the main sensor when there's enough light, that can lead to a little guesswork as to how your snaps will turn out.
2x zoom images were overly sharpened in places, and the digital zoom needed for anything beyond that sees a big drop off in clarity – Motorola remains a step behind Google, Samsung and others here. Edge detection wasn't perfect when shooting portraits, either, getting caught out by stray hairs as soon as you dial up the digital blur.
Optical image stabilisation helps the main lens deliver crisp and shake-free shots, and HDR processing is usually well-judged, delivering engaging yet still realistic images. Great definition reveals details like brickwork and foliage even at a distance, while colours are largely true to life.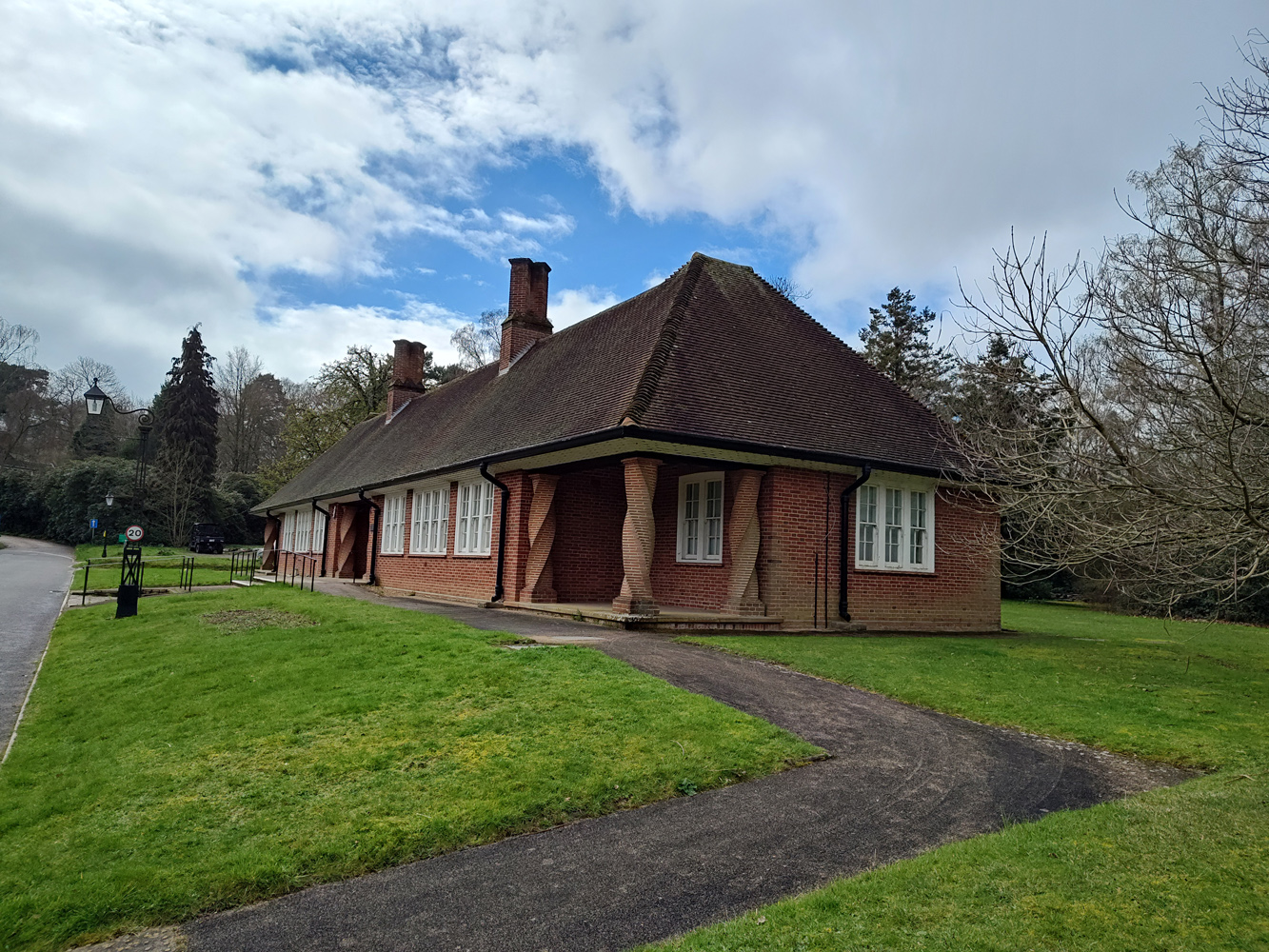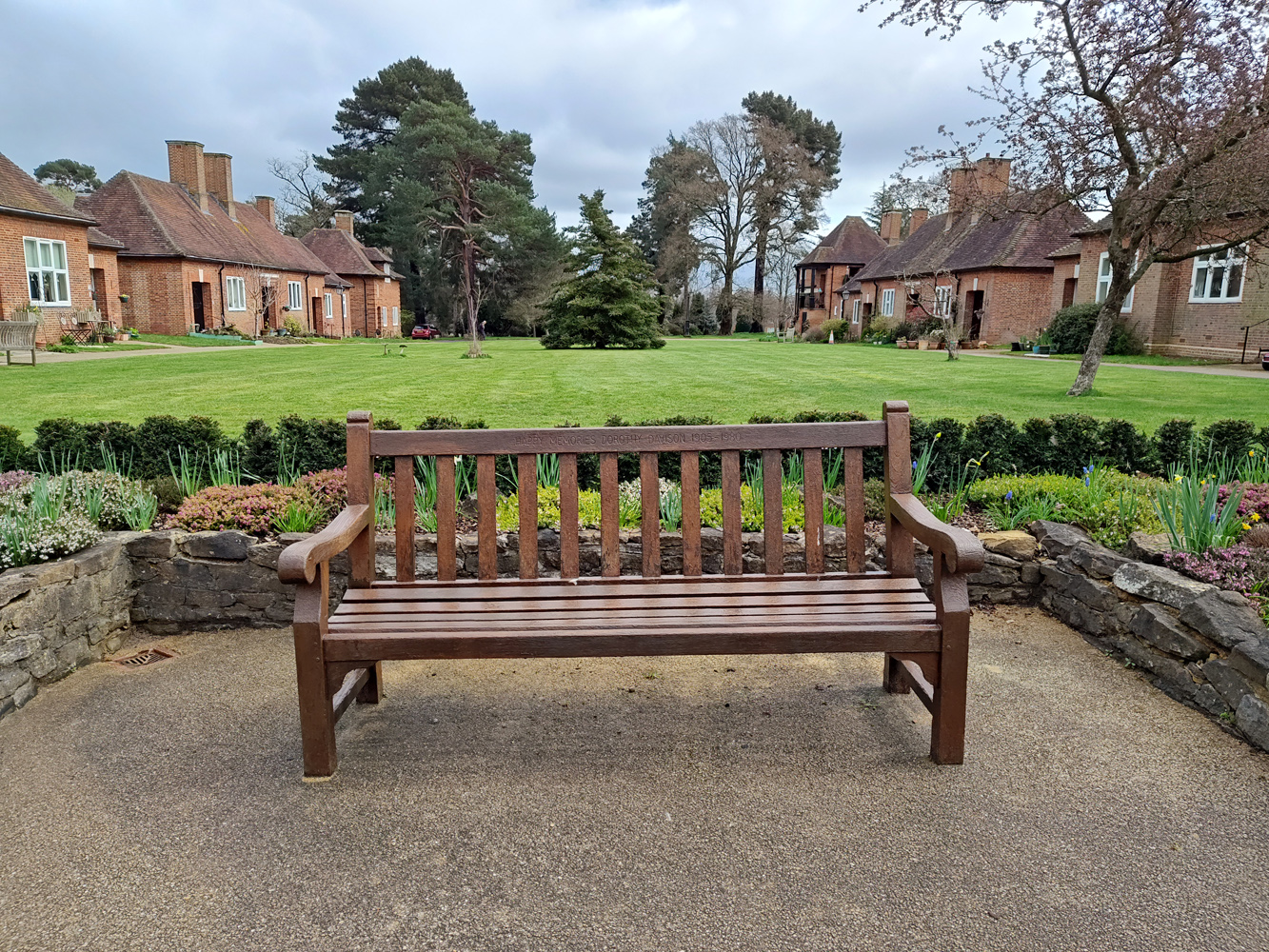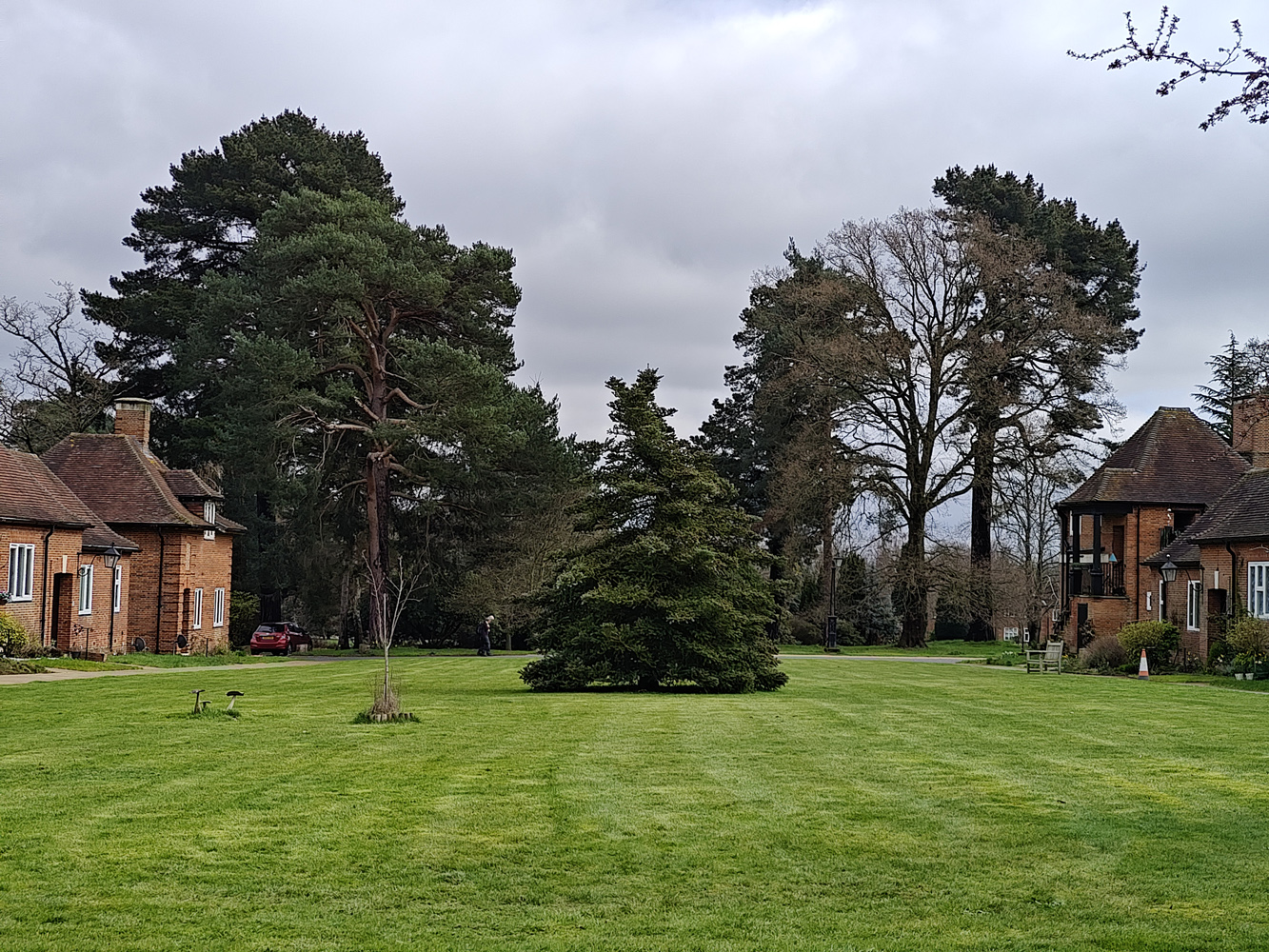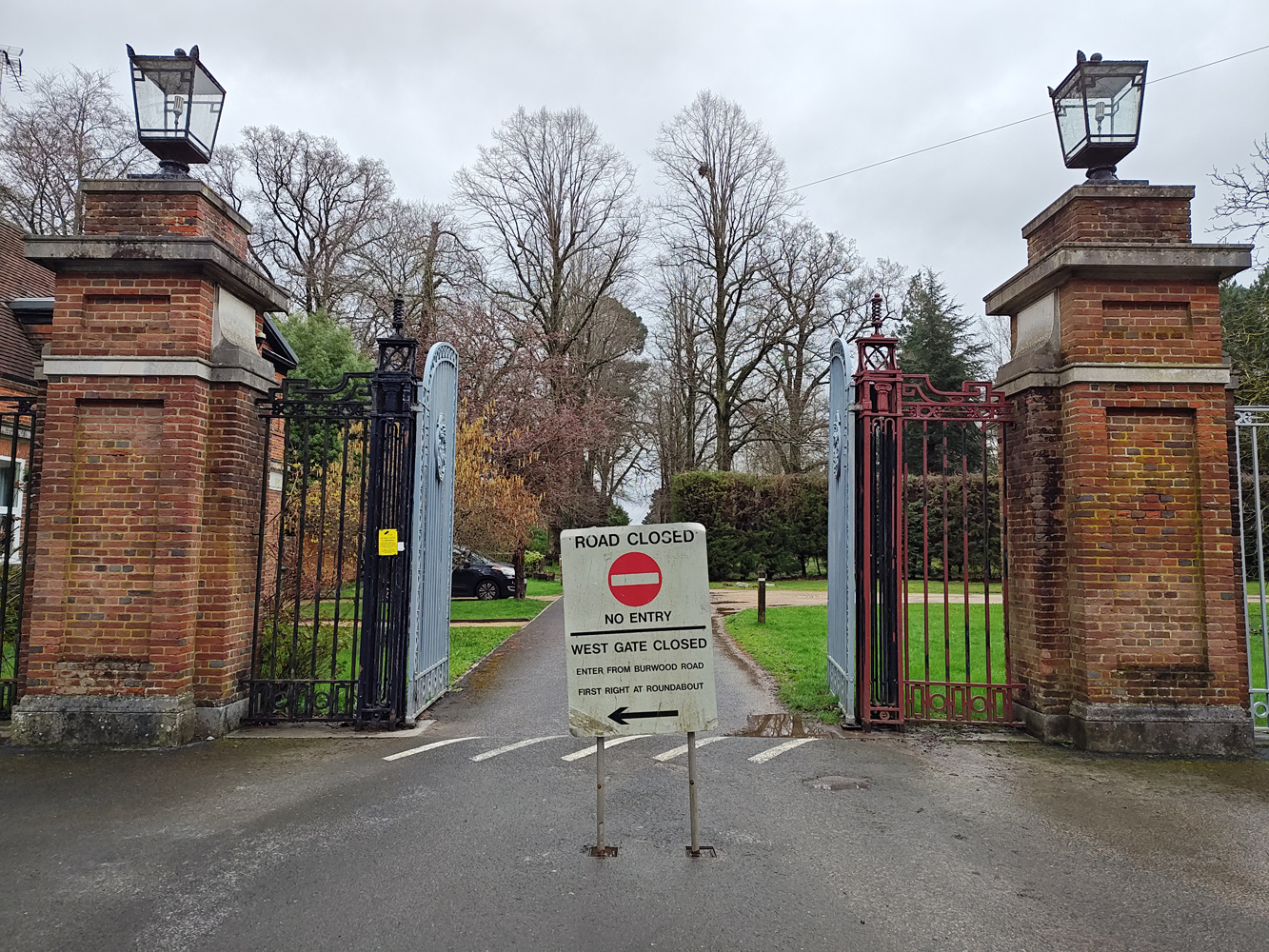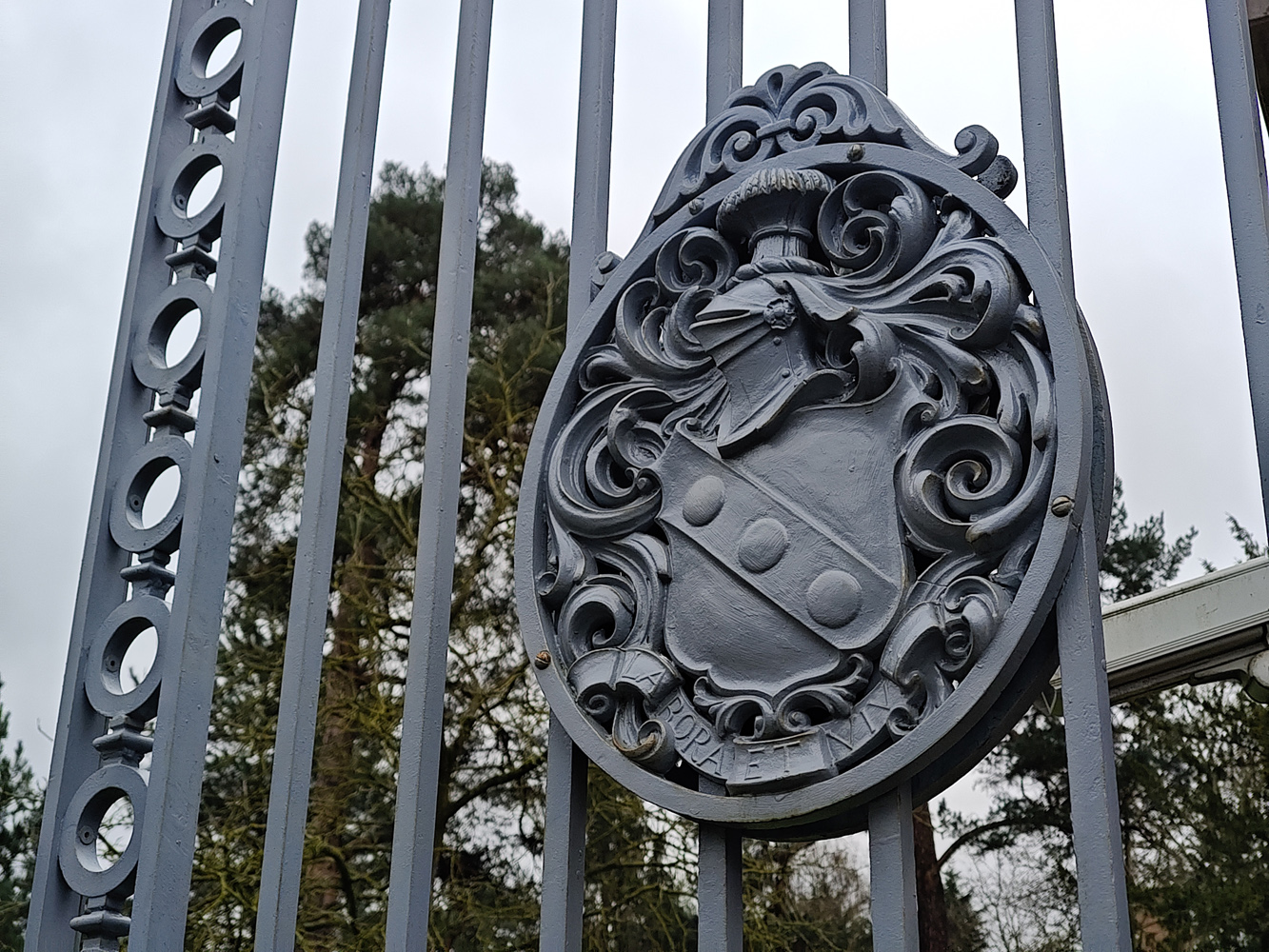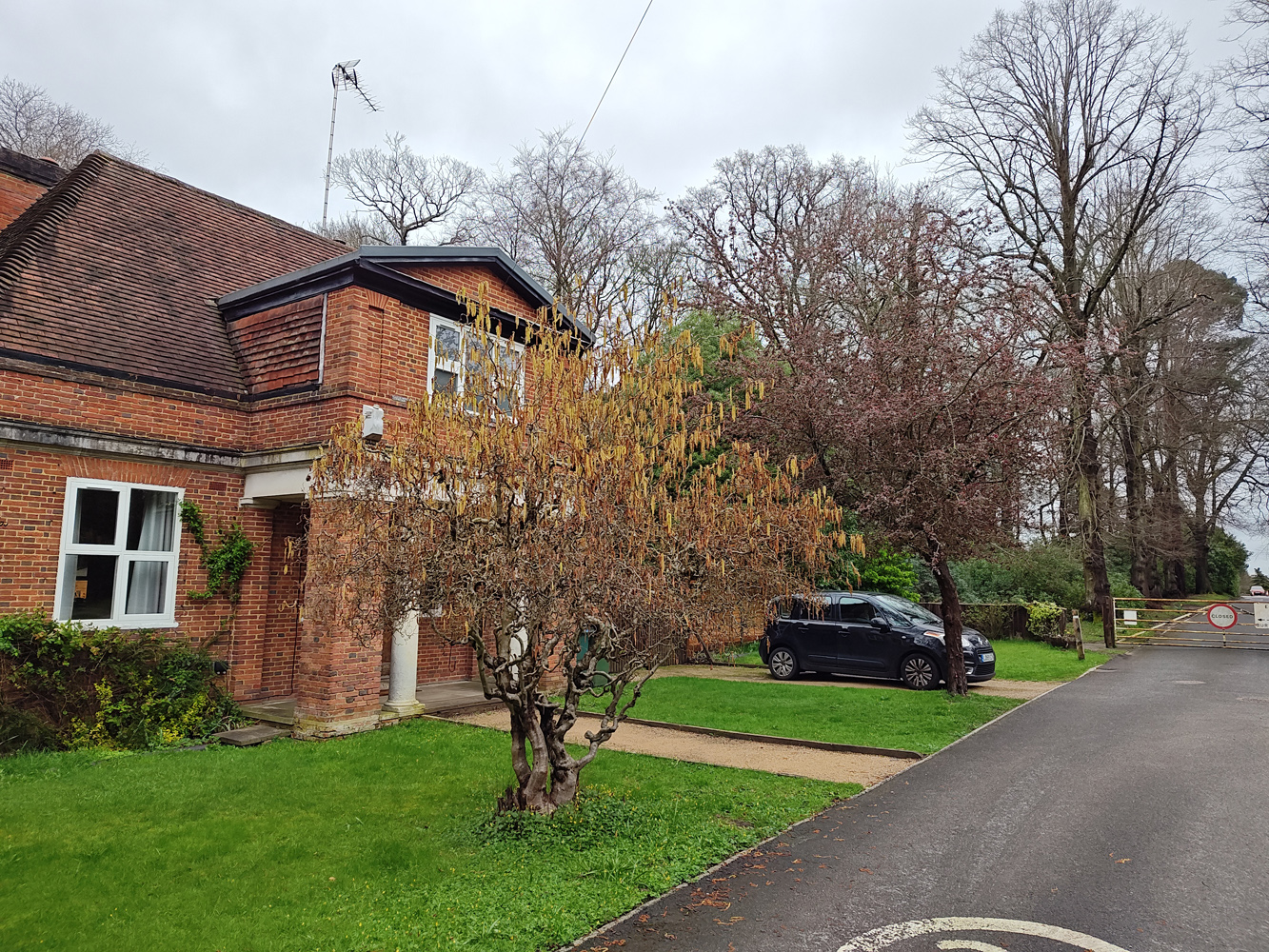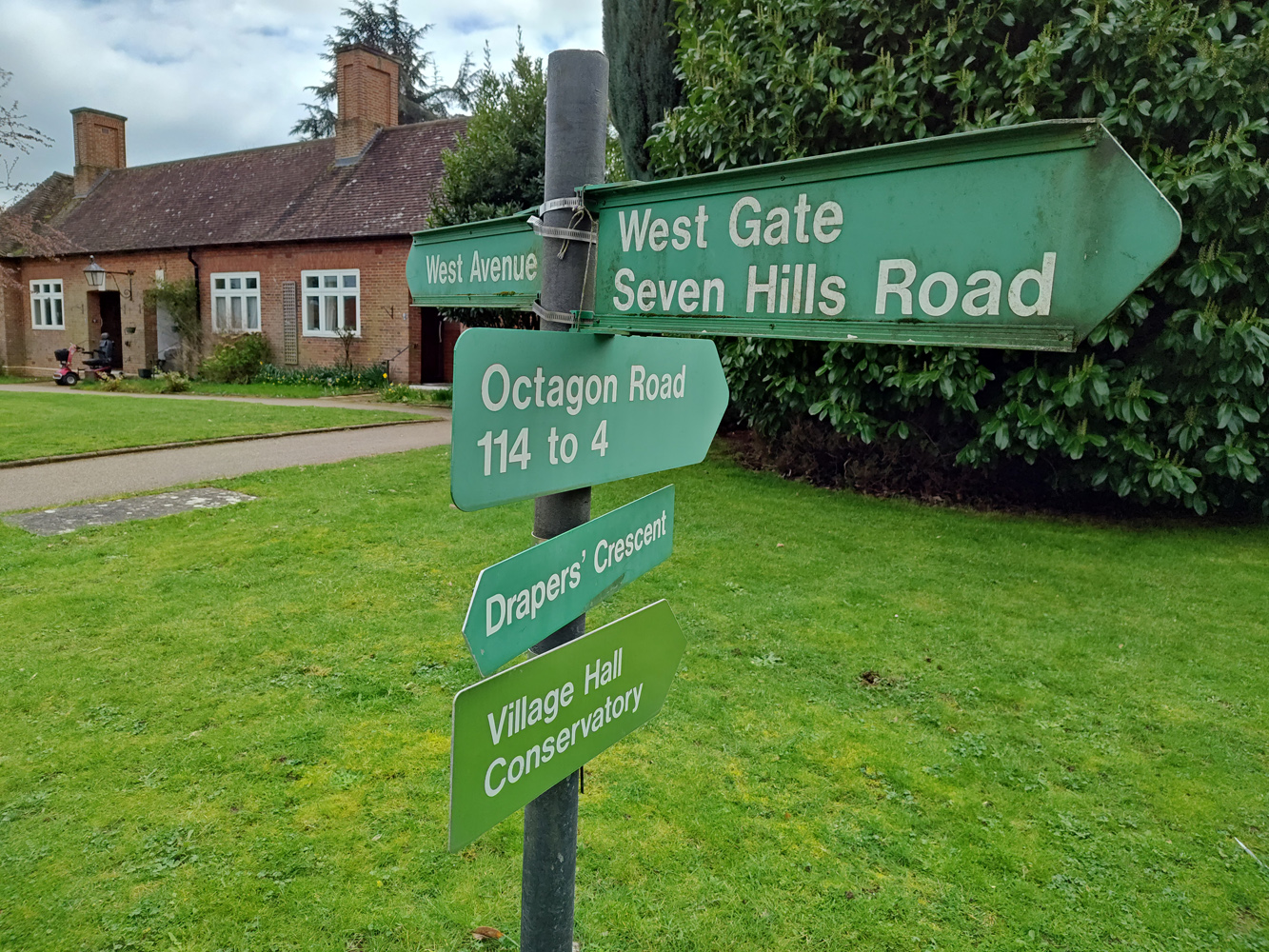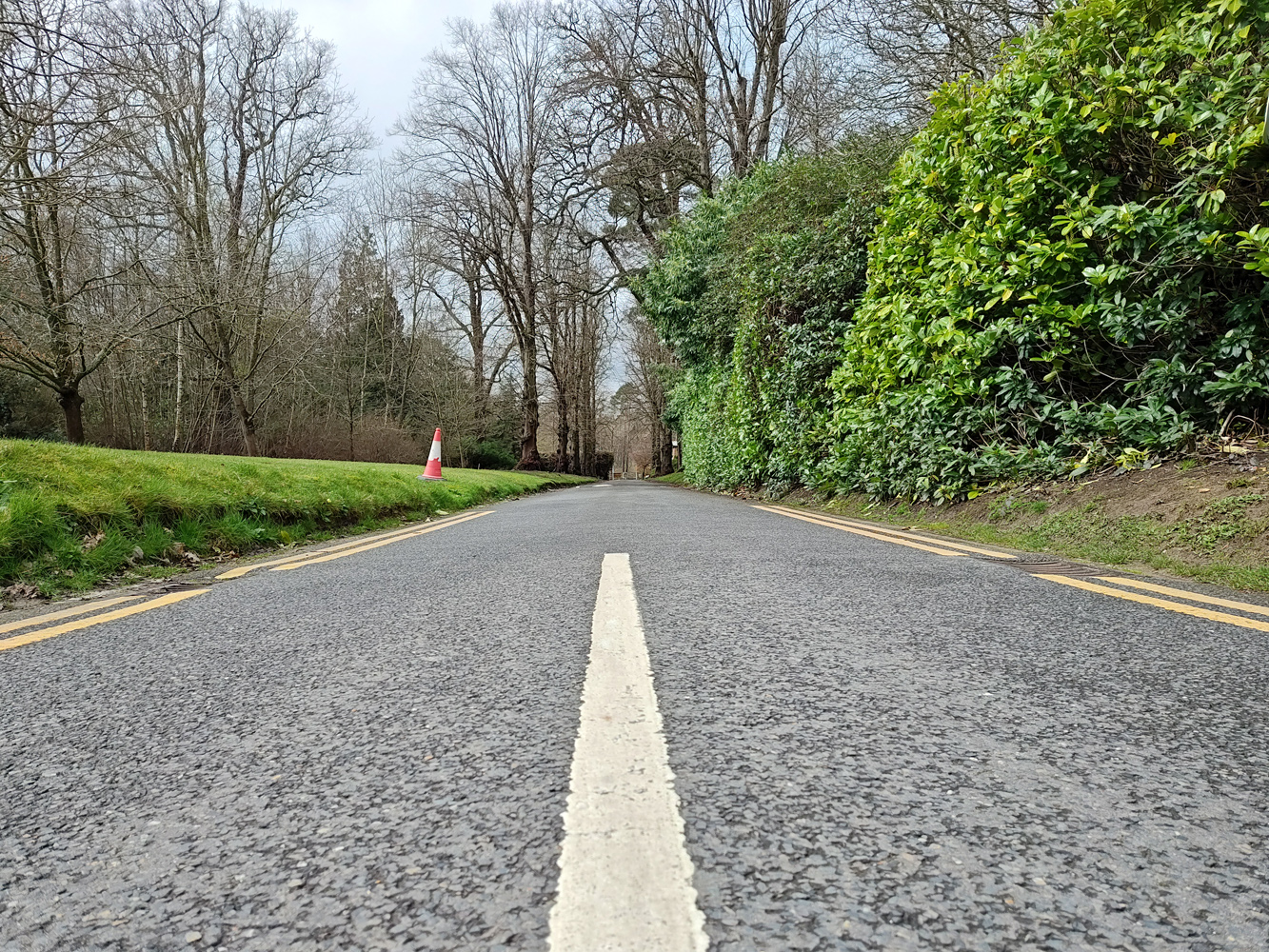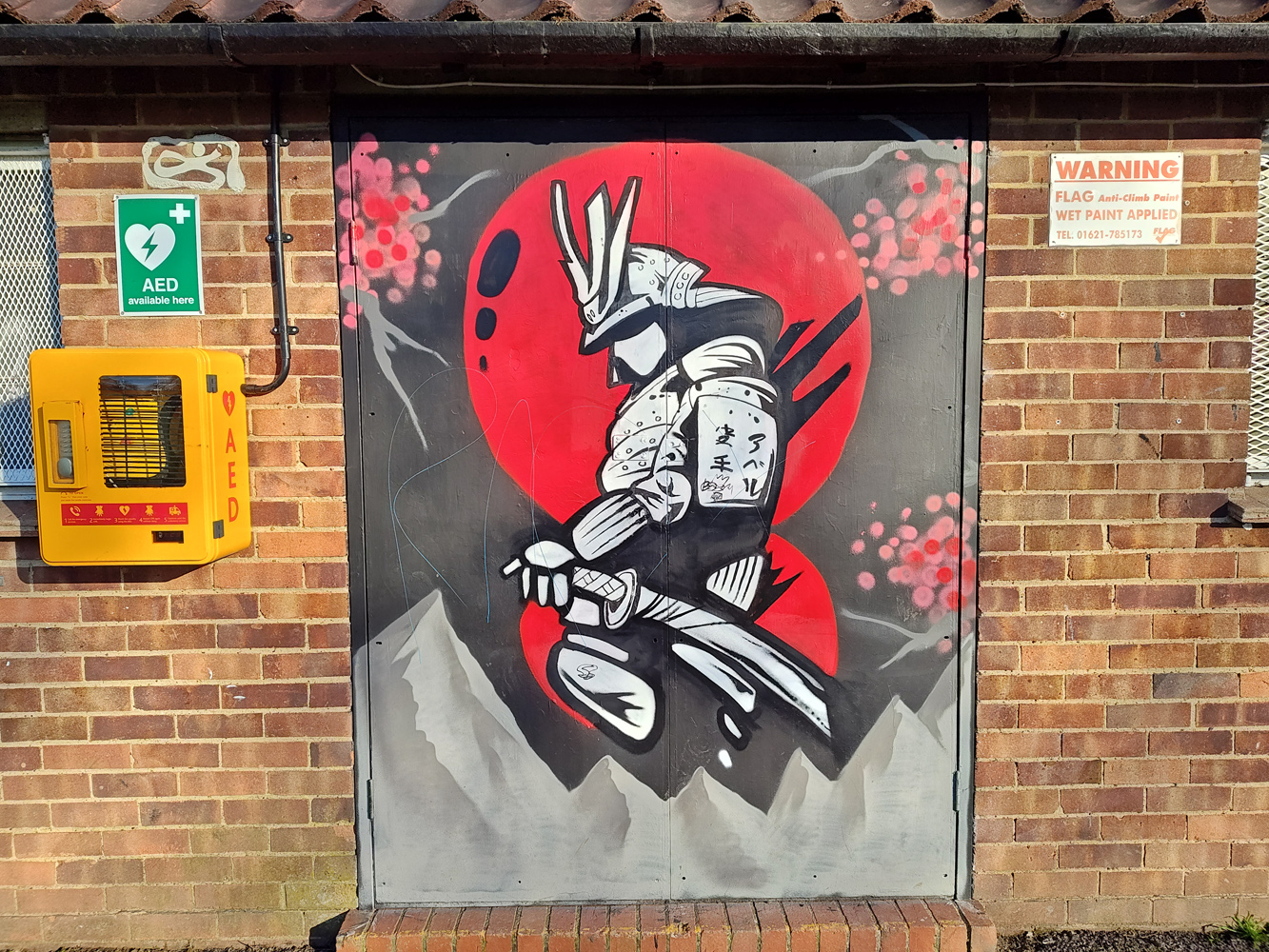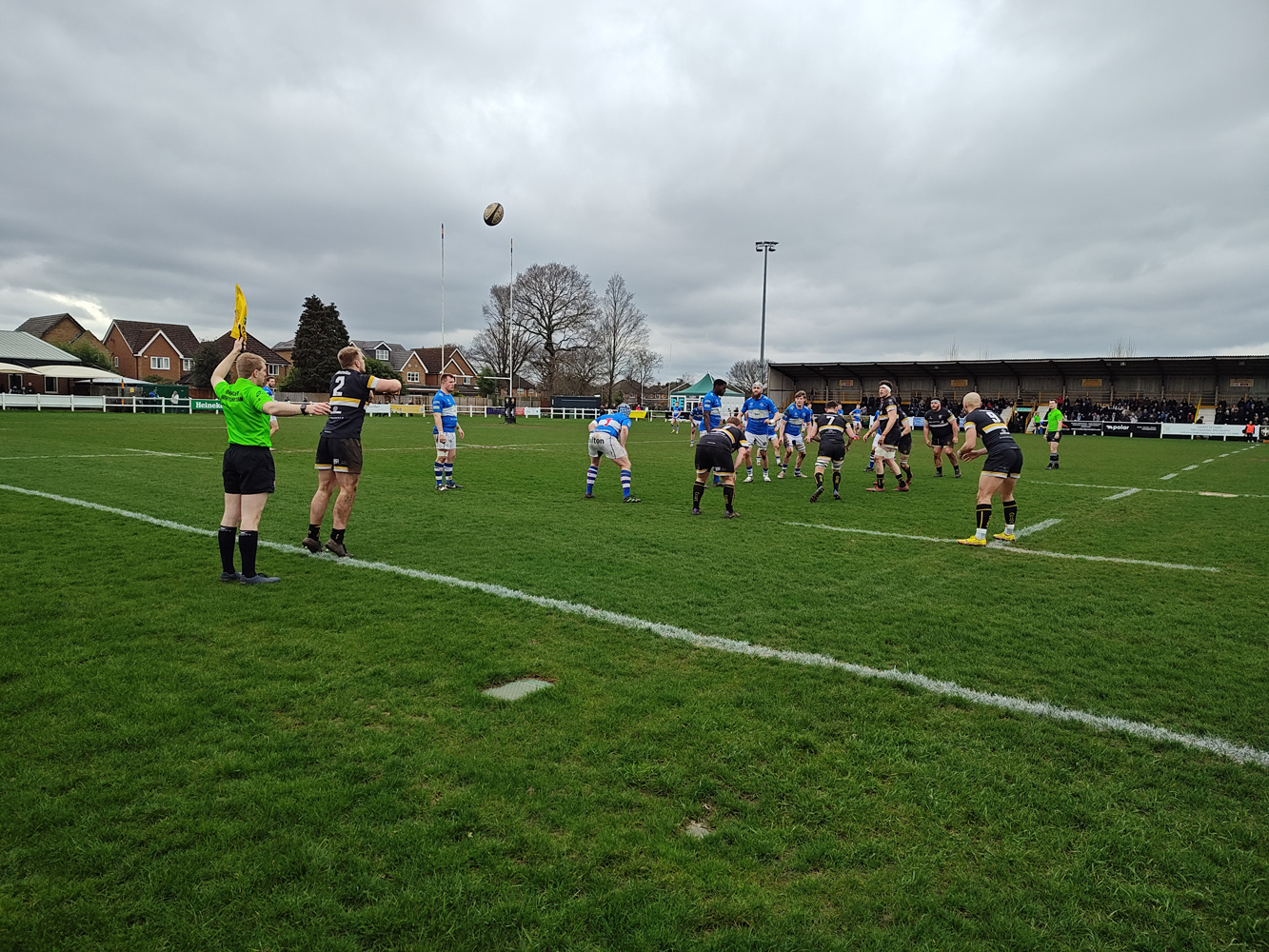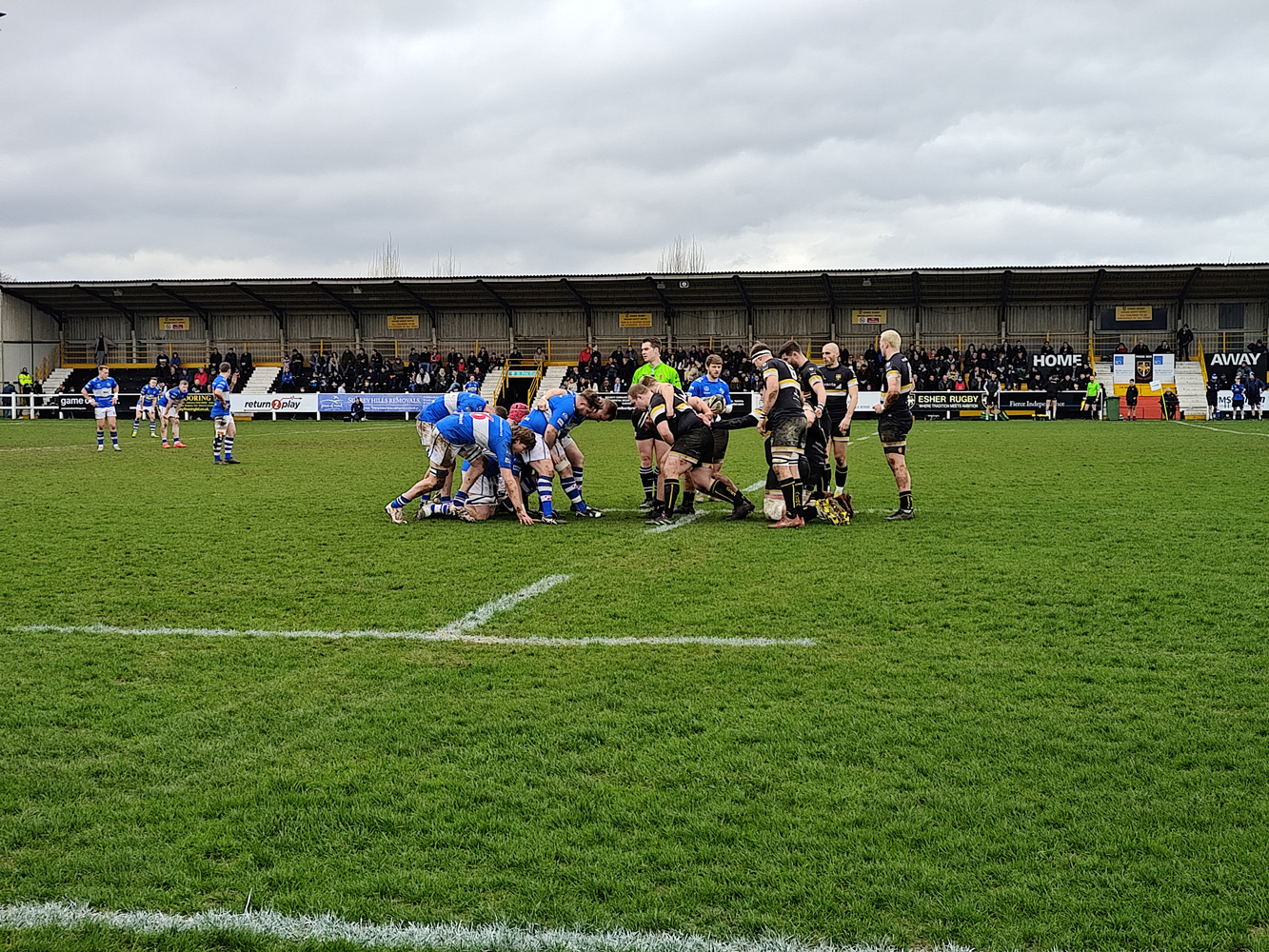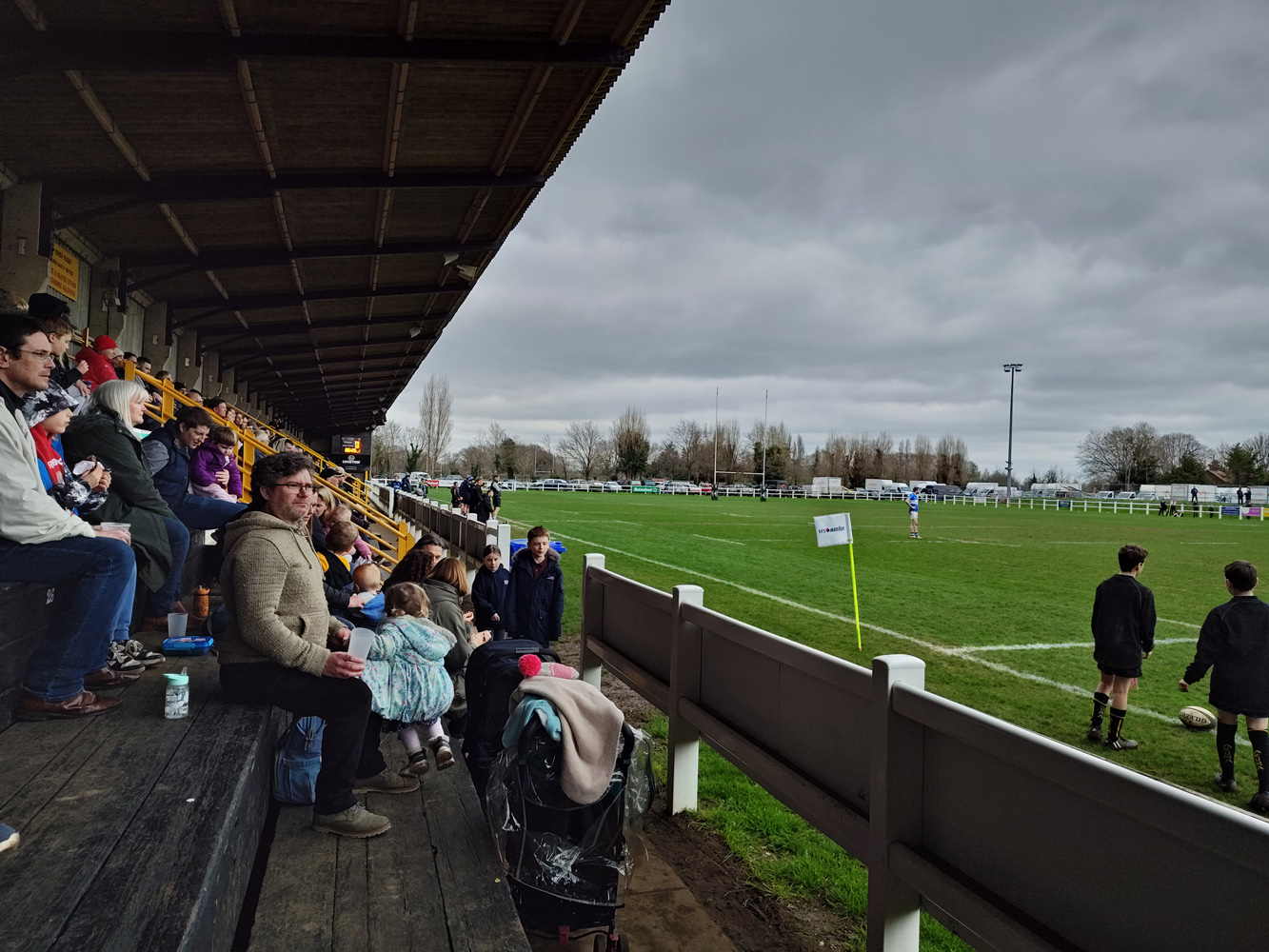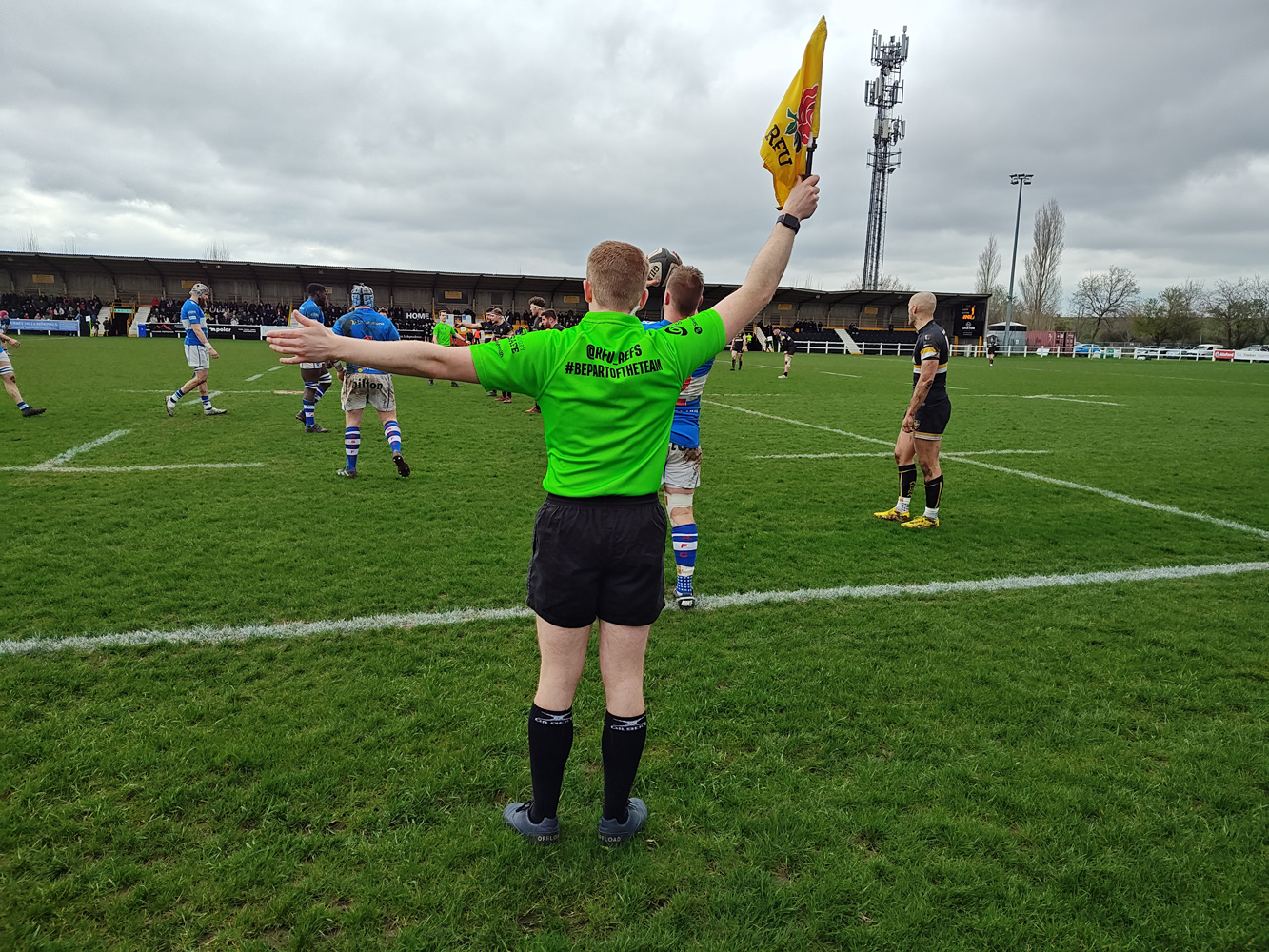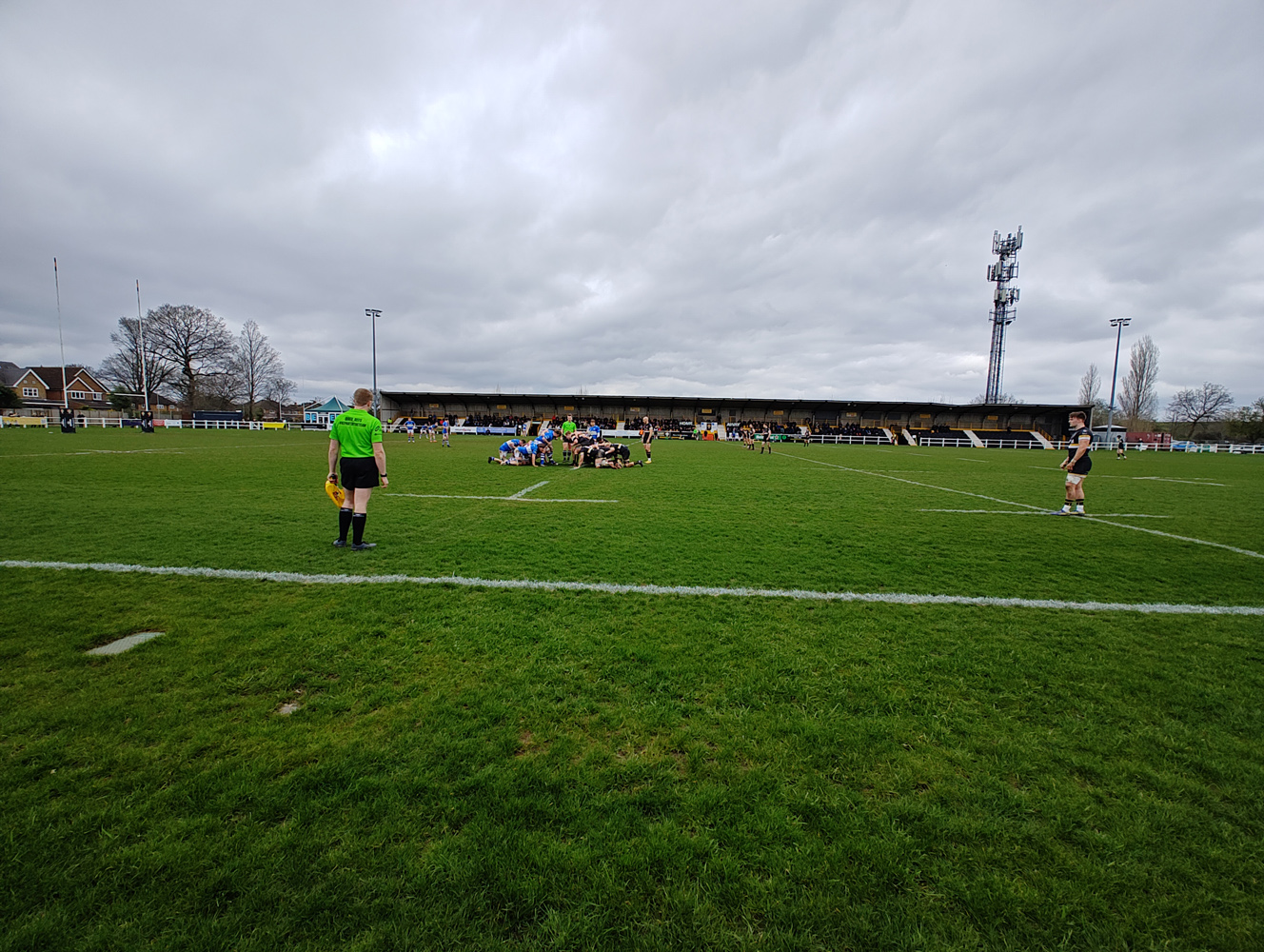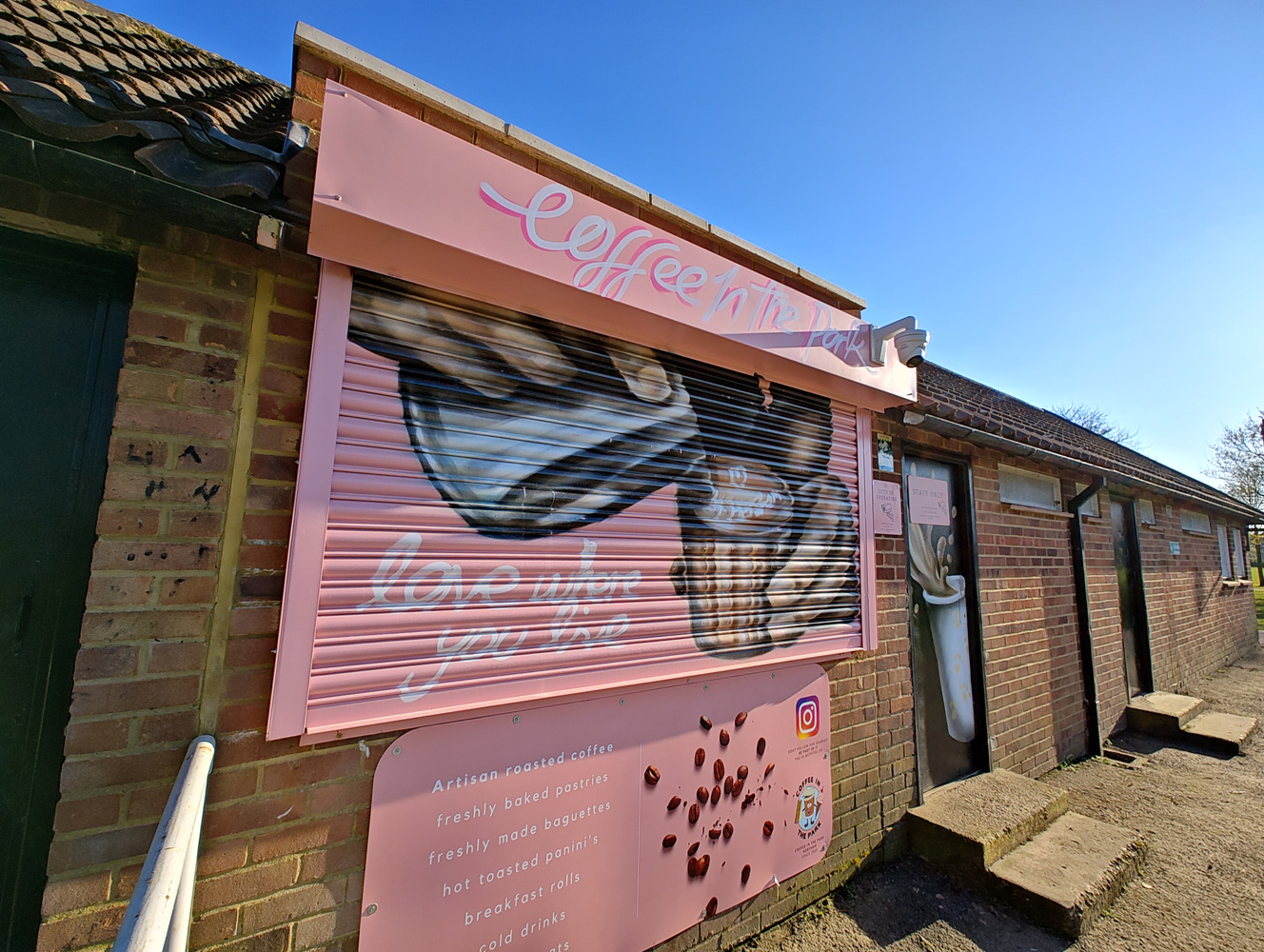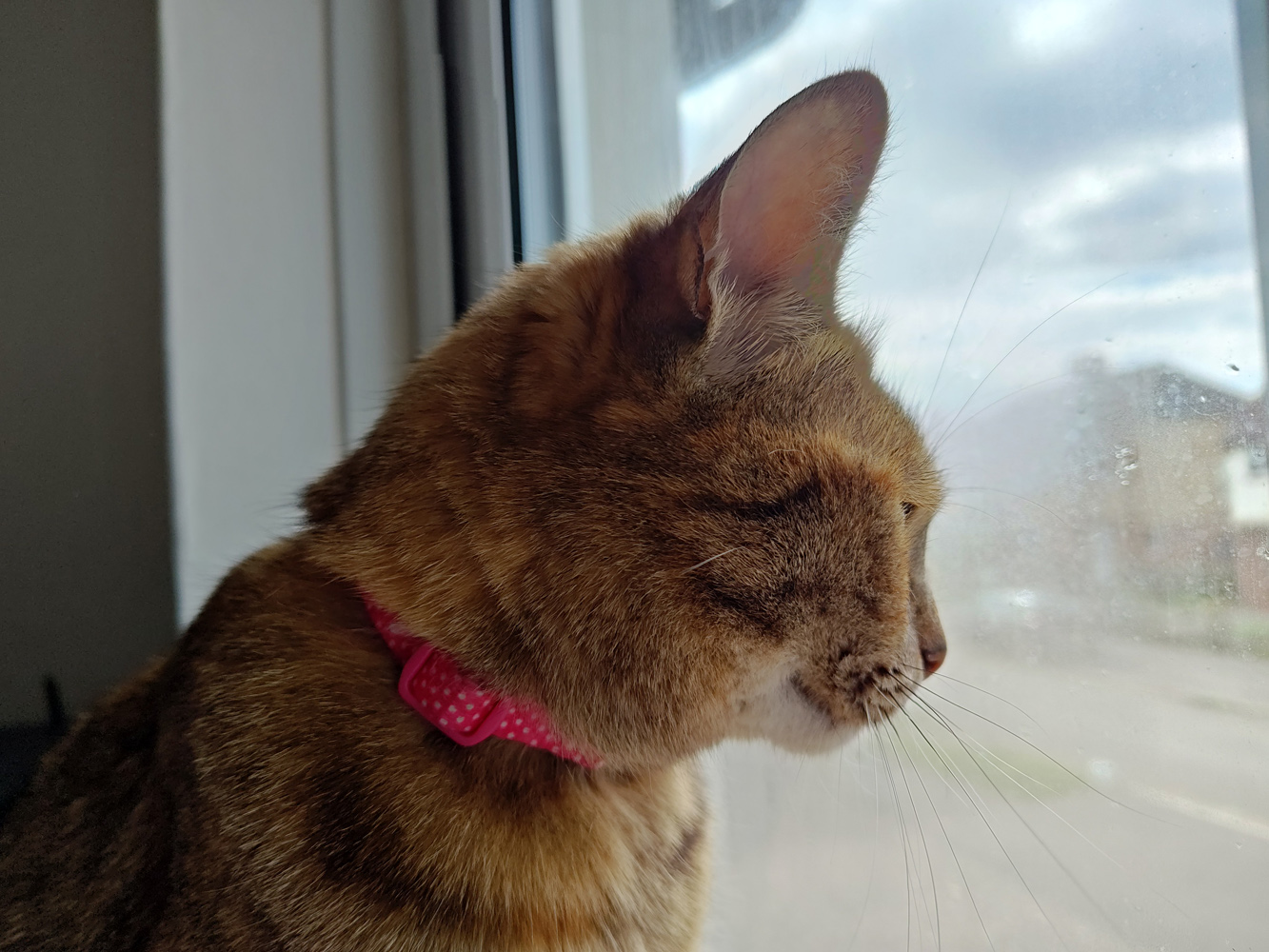 At night, the main sensor takes the lead on preserved detail and overall image sharpness. Colours stay on the right side of realistic, and image noise doesn't leap upwards unless you're in proper darkness. The other two cameras can't quite keep up; the ultrawide performs better, but noise becomes an issue with the telephoto's smaller pixel count. It's still capable enough for the money, but again can't step out of the shadow of the Pixel 7 Pro, iPhone 14 or Galaxy S23, to name just a few.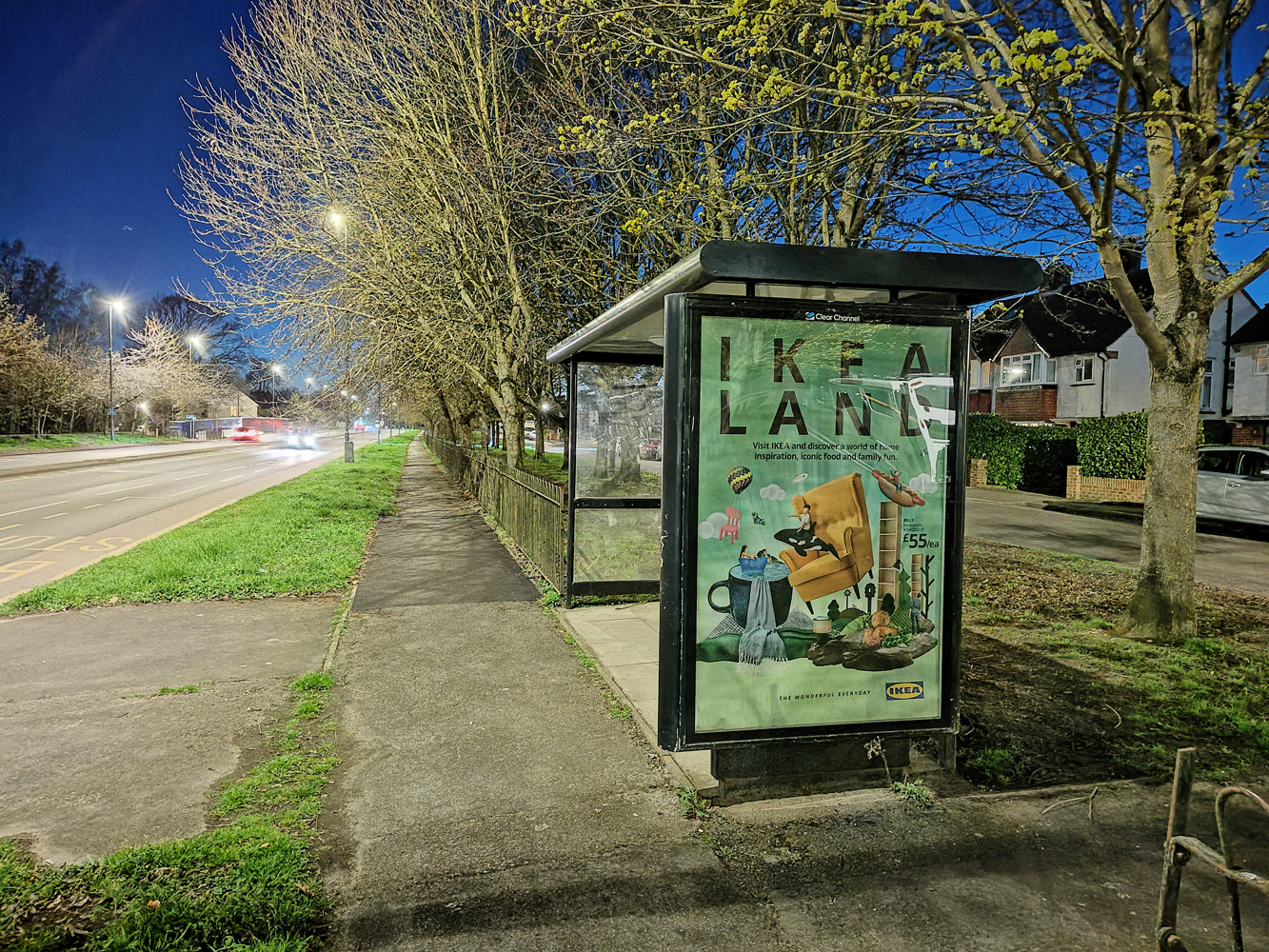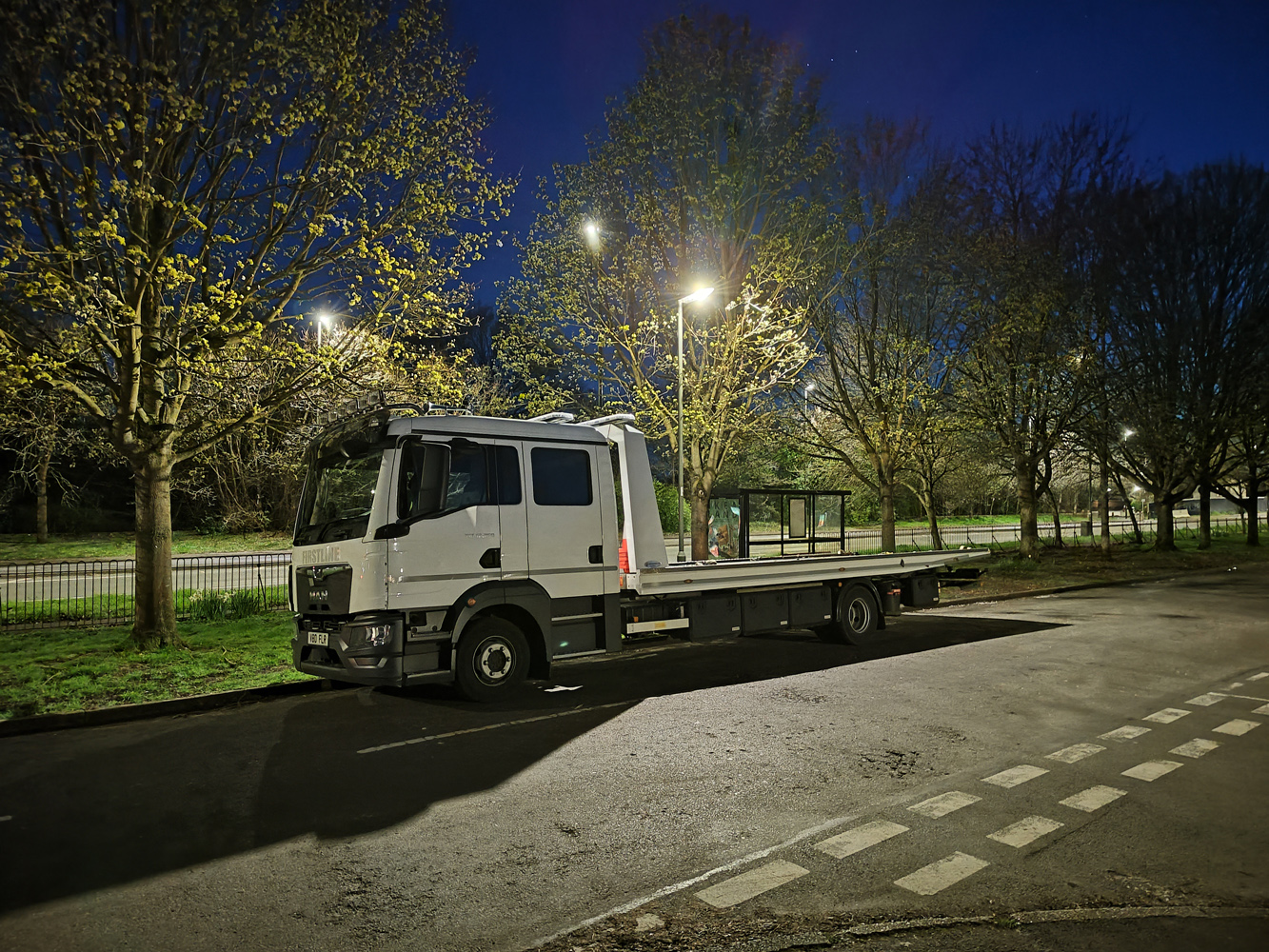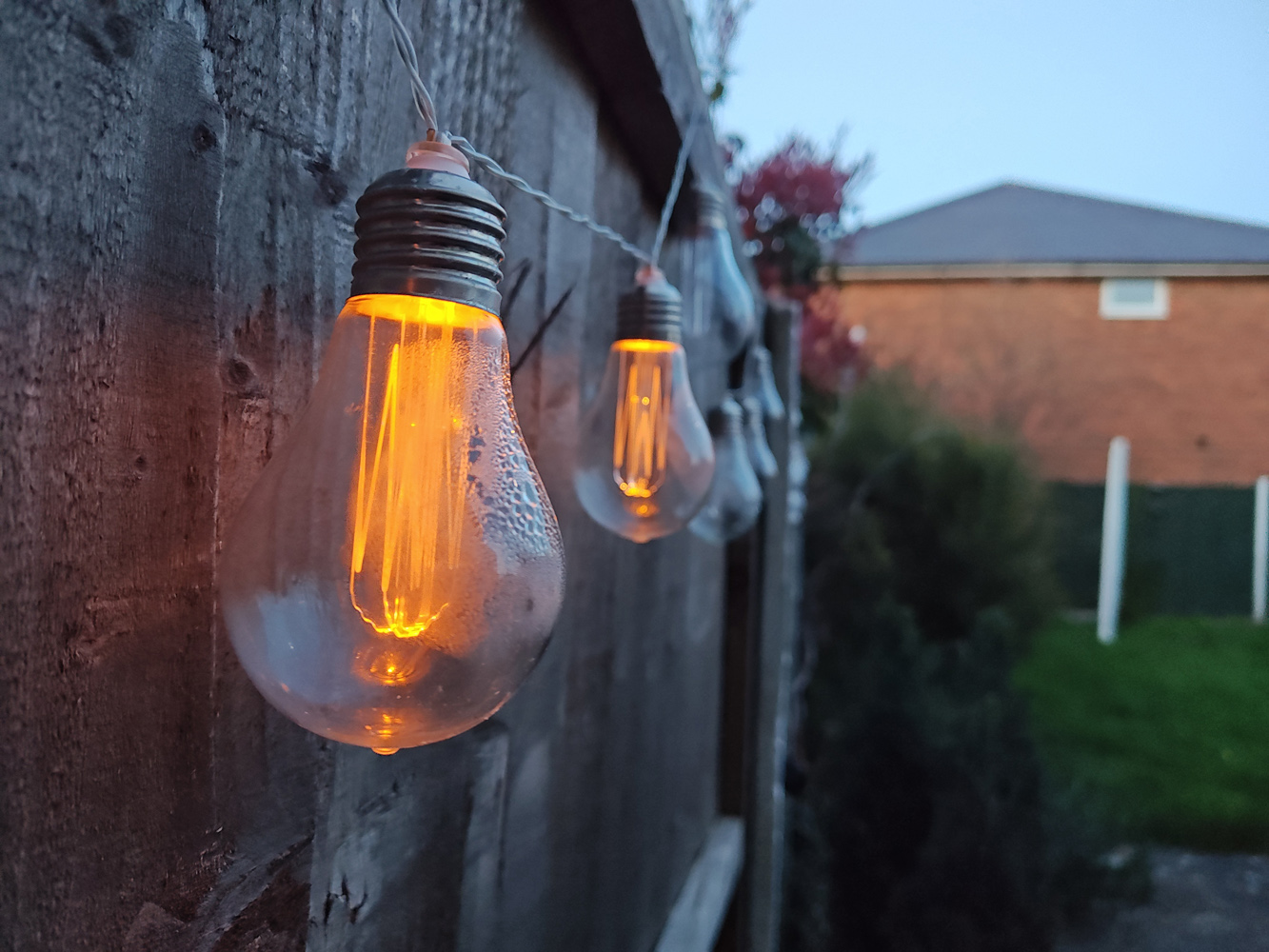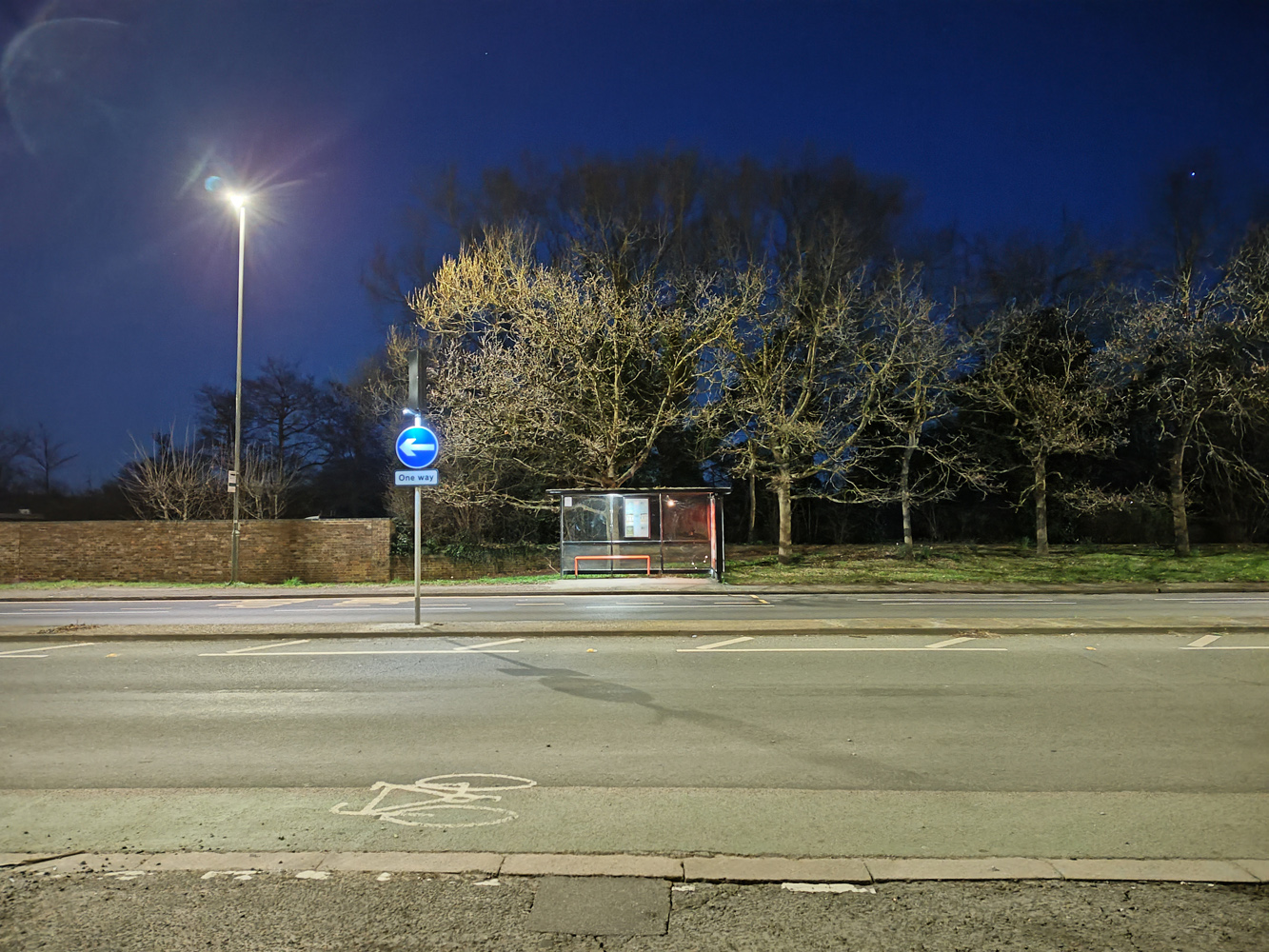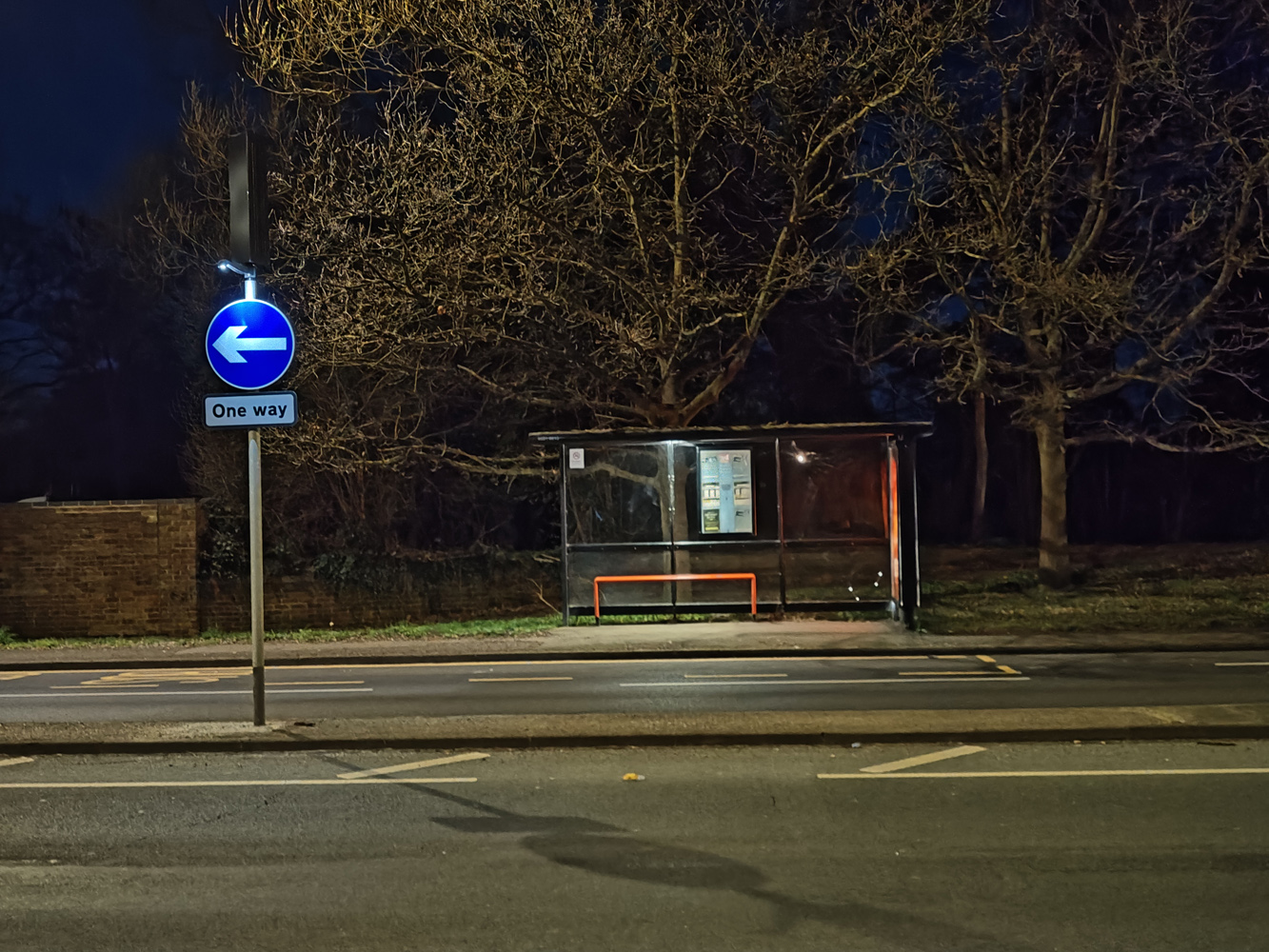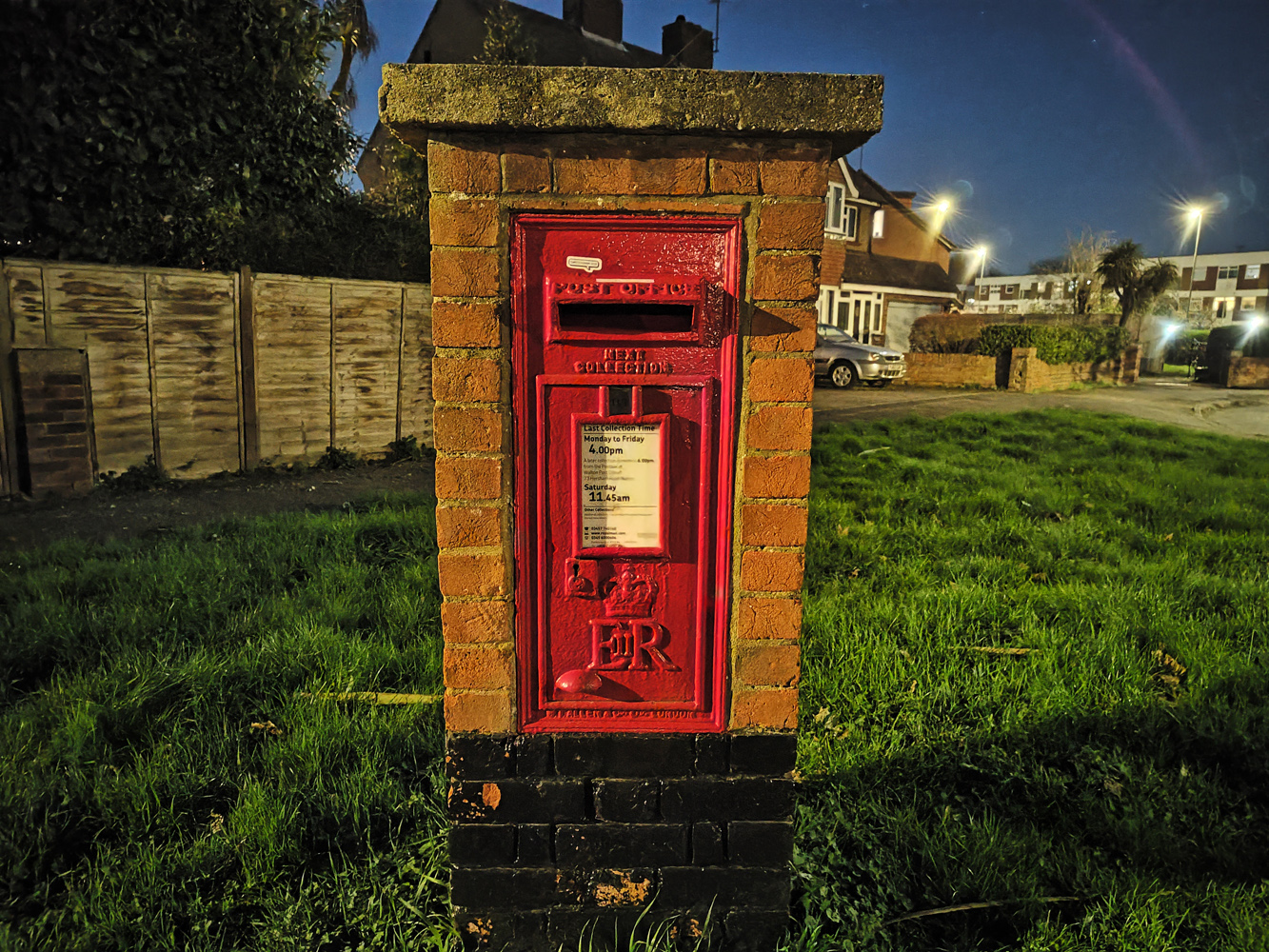 The ultrawide lens doubles as a macro shooter, automatically taking over when you get close enough to a subject. Focus distance is impressive at just 3cm, besting several pricier rivals, and image quality is very good, putting the high pixel count to good use. Colours are just as well balanced as the main sensor. It probably won't see as much use as the standard ultrawide mode, which can fit an awful lot of a given scene into frame, but can be relied on when you find something you've just got to snap at close range.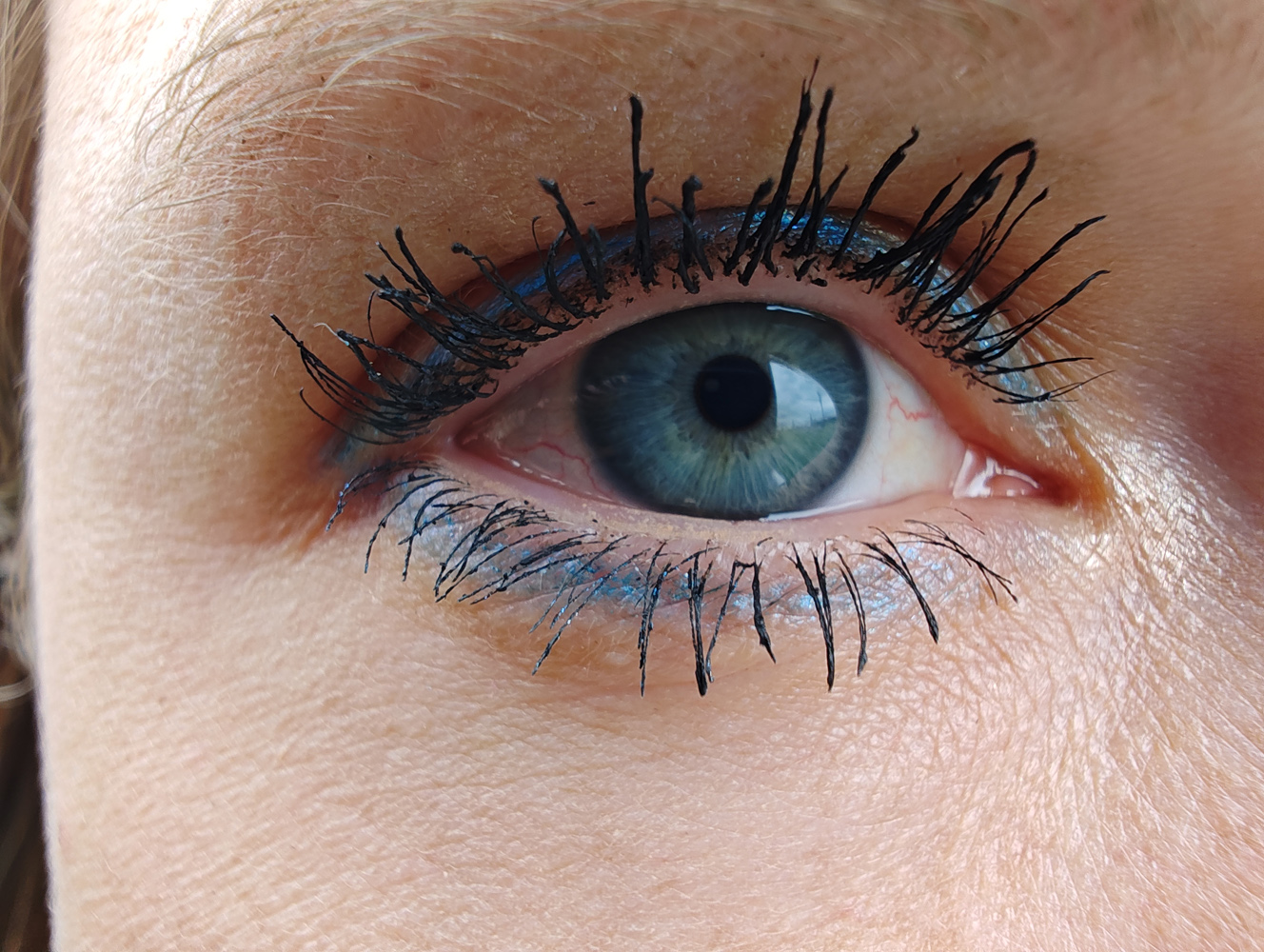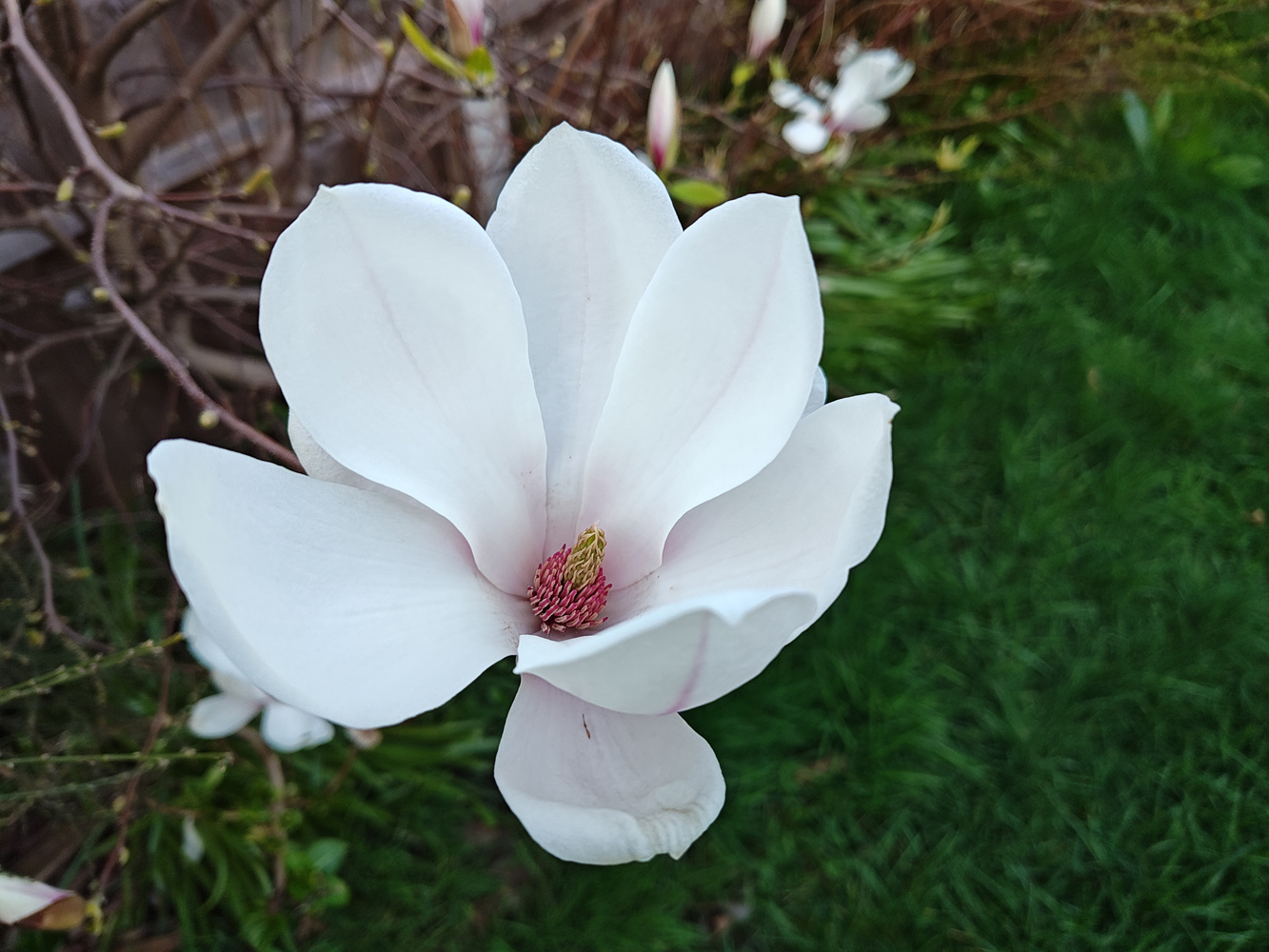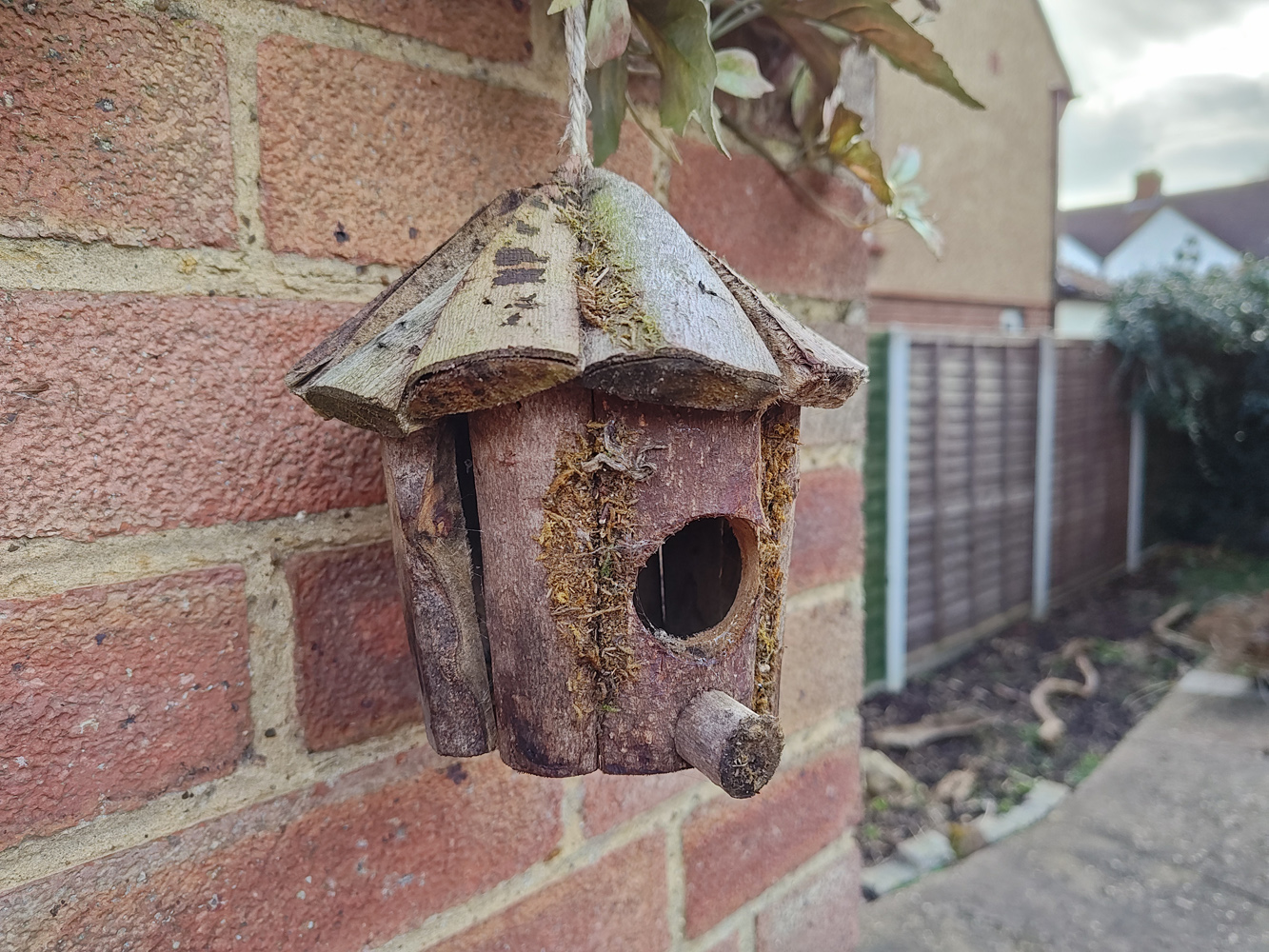 We had no major complaints about the 60MP selfie cam up front. It defaults to a slightly cropped view for solo snaps, but can be expanded out to squeeze an extra person or two into the frame. Shots are just as colourful as the rear cameras, with plenty of detail and well controlled exposure, although the pixel binned images can look ever-so-slightly soft in places if you zoom right in.
It's just a shame there's so much inconsistency between the different lenses, which is a likely side effect of using sensors from several different manufacturers. Simiarly-priced rivals simply offer a better balance.
Performance & software: mighty yet modest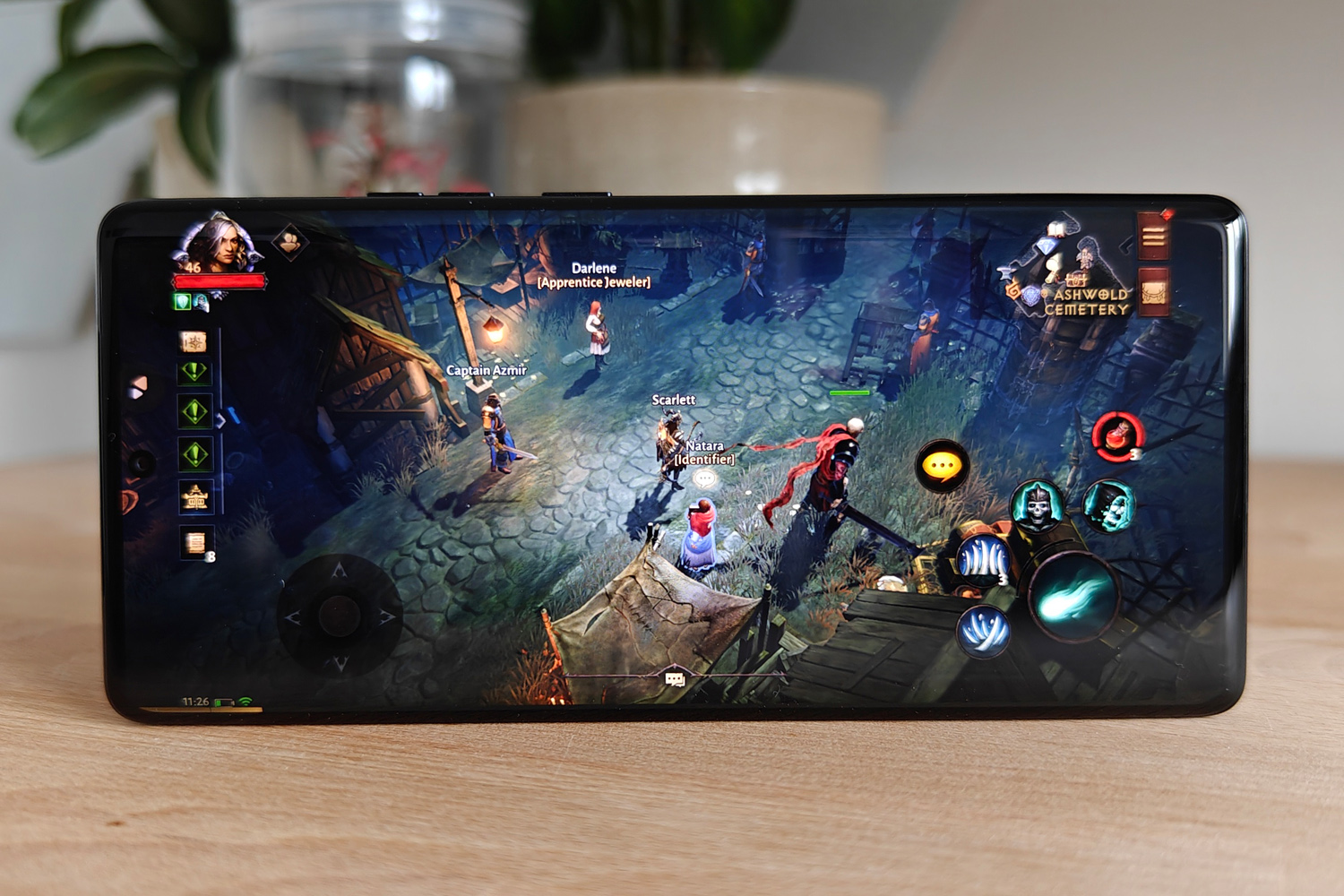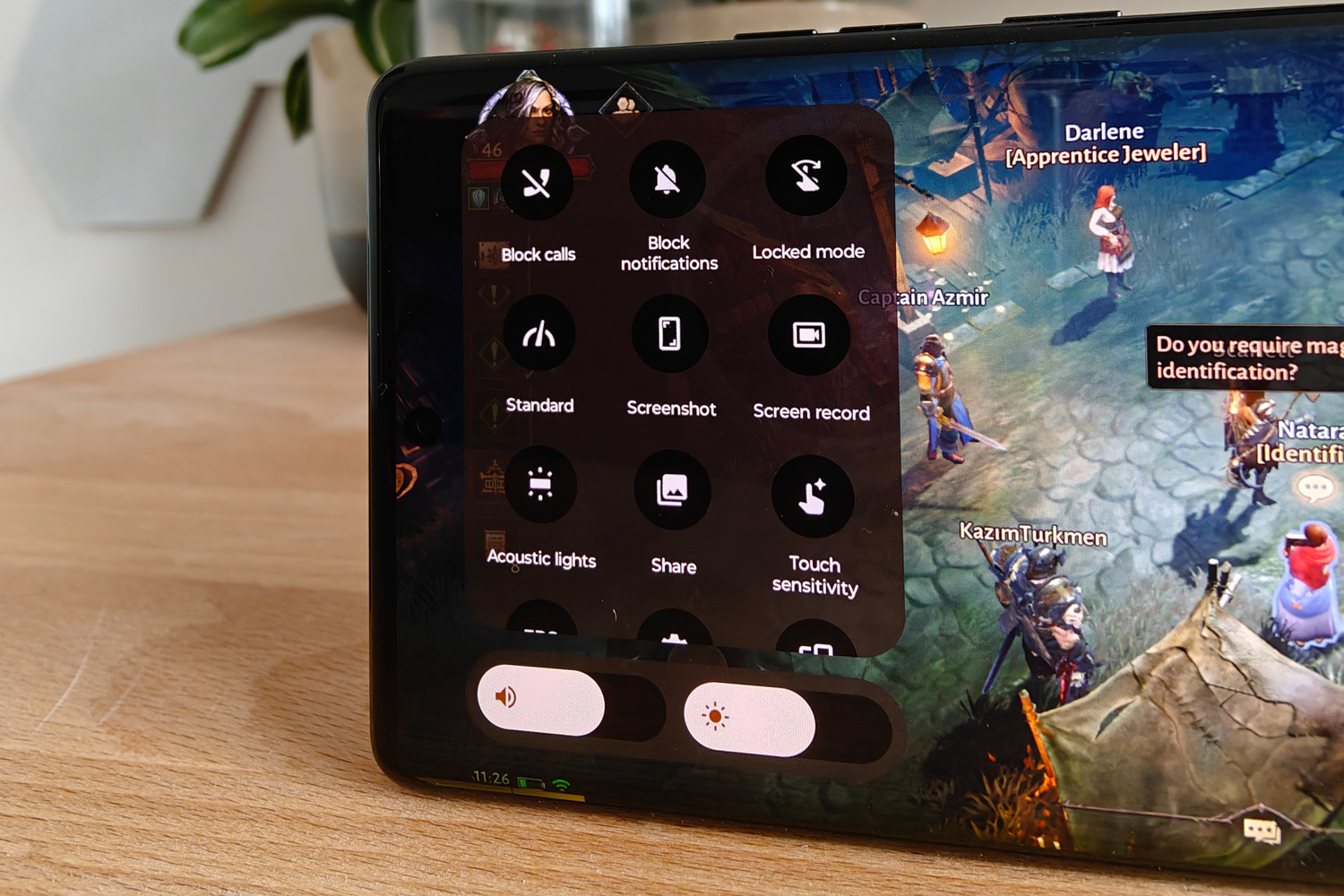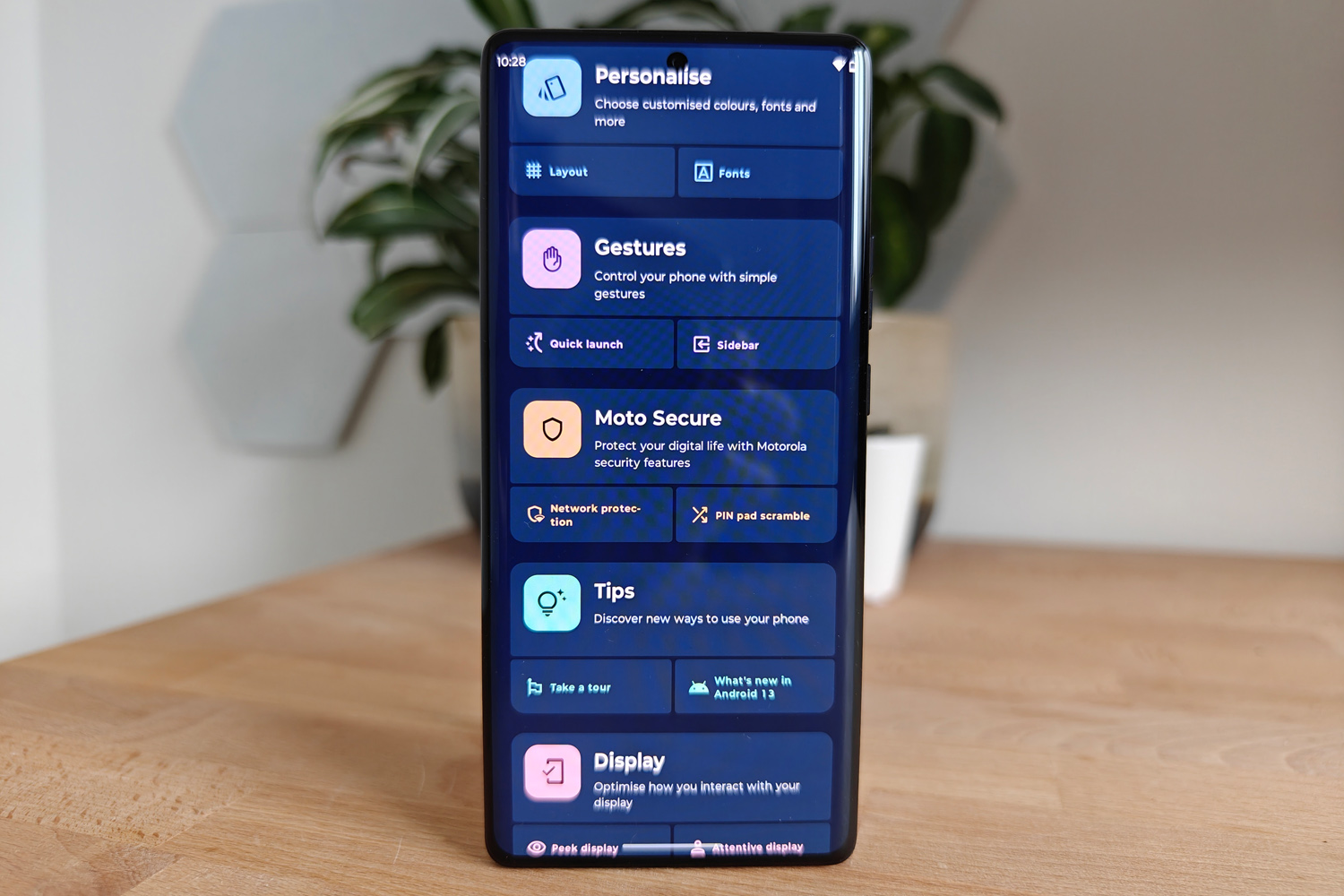 Power isn't something the Edge 40 Pro is short of. A Snapdragon 8 Gen 2 CPU is as top-tier as it gets in the Android world right now, and the 12GB of RAM its paired with is more than enough to handle serious multitasking. It's great to see the entry-level model coming with 256GB of on-board storage, too – many rivals still make do with 128GB.
While it doesn't get bespoke tuning from Qualcomm like the Samsung Galaxy S23, there's still enough grunt to open any app in a flash. If it's available in the Play Store, it should run just fine. That goes for games, too. Diablo Immortal ran like a peach at the highest detail settings, and performance didn't plummet after a prolonged play session. The Full HD display resolution isn't as taxing on the CPU as the QHD screens found on rival flagships, so supported titles are able to make better use of the high refresh rate.
Motorola tends to have a light touch when it comes to Android customisation, sticking to the stock UI and largely using Google's apps instead of in-house alternatives. Recently though, more bespoke features have been making their way out of the dedicated Moto app and onto the home screen. That includes Family Space, which lets you limit access to certain apps before handing your handset over to your kids to play with, and the Moto Secure privacy dashboard. Both could quite as easily been added to the Settings menus, instead of taking up space in the app drawer. There are even a few third-party bloatware apps, which is sad to see, although you can delete 'em easily enough.
The Edge 40 Pro lands with Android 13, and Motorola has pledged to release three major OS upgrades over its lifetime, along with four years of security patches. That's still a bit behind Google and Samsung, but still a decent showing for anyone wanting to extend the gap between upgrades.
Battery life: A day in the life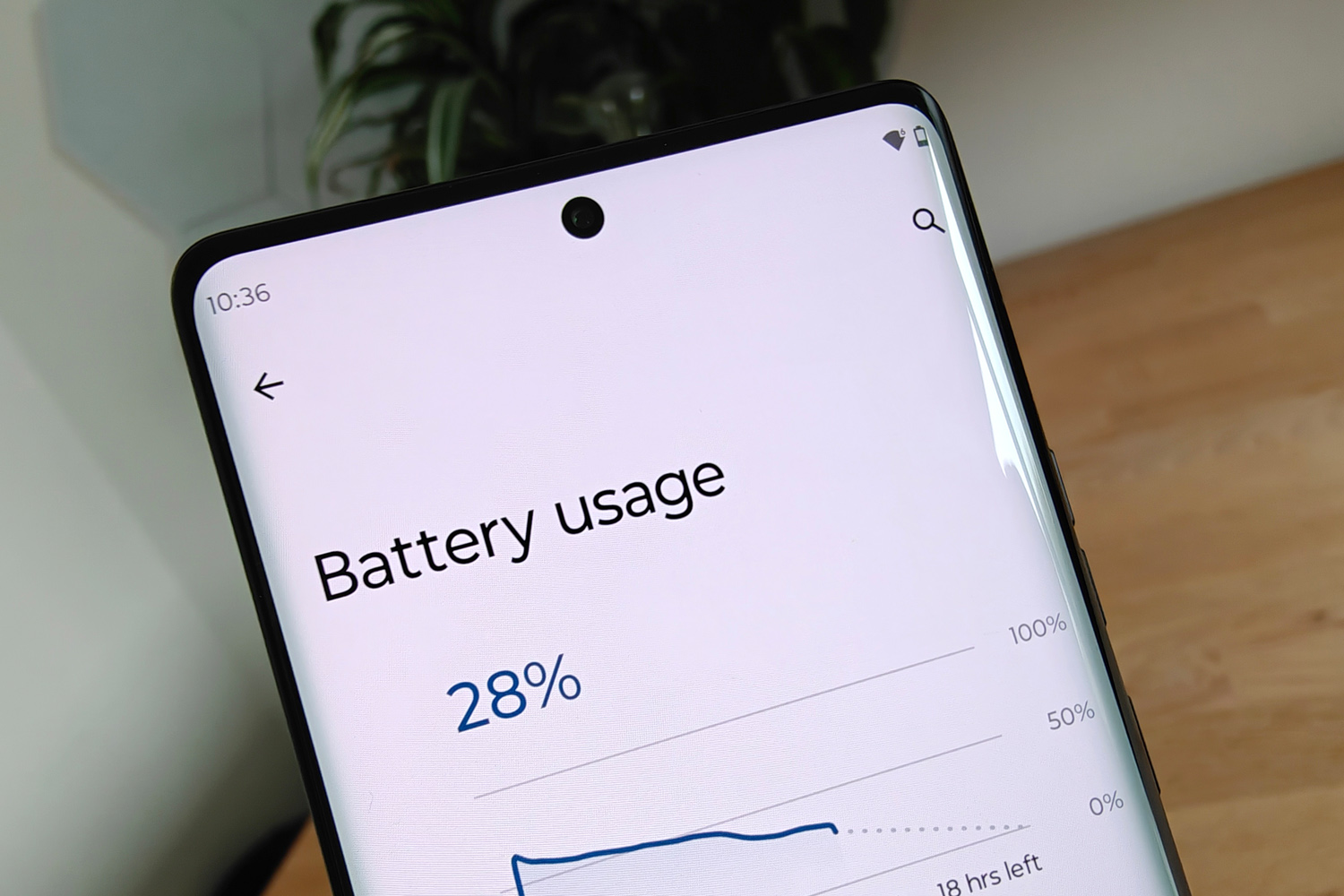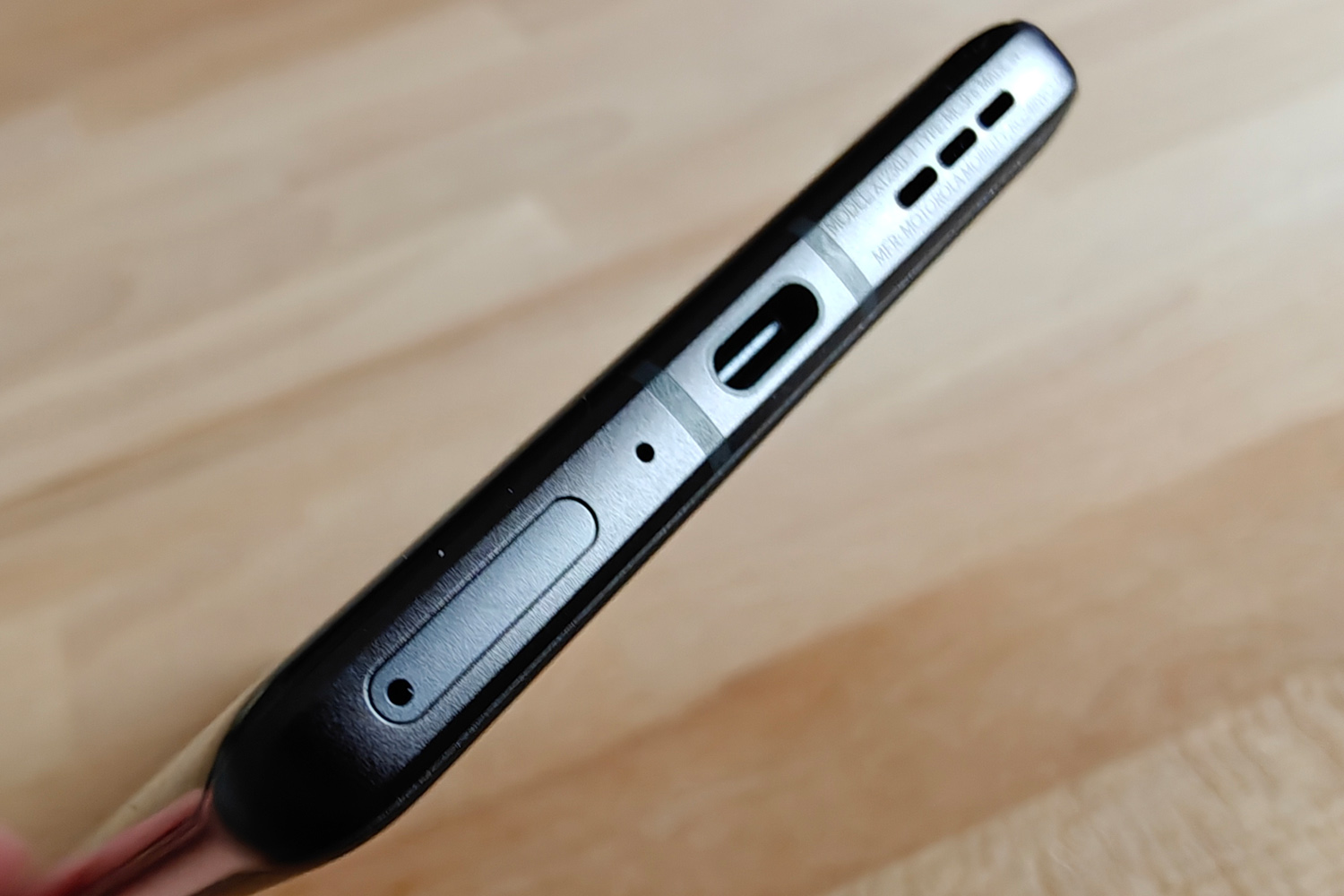 Bigger is normally better when it comes to smartphone batteries, so you could call the 4600mAh cell inside the Edge 40 Pro a little modest. That said, it's more than you'll find in the Xiaomi 13, and a lot more than the Galaxy S23. Motorola also bests those two (considerably pricier) phones on charging speeds, managing a very impressive 125W using the bundled USB-C power brick.
That's enough to deliver a complete empty-to-full charge in about 25 minutes. Plugging in between waking up and leaving for work is normally all you need for an entire day away from the mains, with enough in reserve to last until the next morning. A mix of web browsing, photography, YouTube playback, Spotify streaming and social scrolling over 5G wasn't enough to drop us into the red during a day trip to London, so unless you've got a serious mobile game addiction this is comfortably an all-day phone. Even better, a brief five minute top-up first thing would let us last until late afternoon with sensible use.
It's great to see Motorola include wireless charging here. It's something you won't find on the similarly priced OnePlus 11, and while it's not especially speedy at 15W, it's undeniably convenient. Reverse charging also means you can top up other gadgets like wireless earphones.
Motorola Edge 40 Pro verdict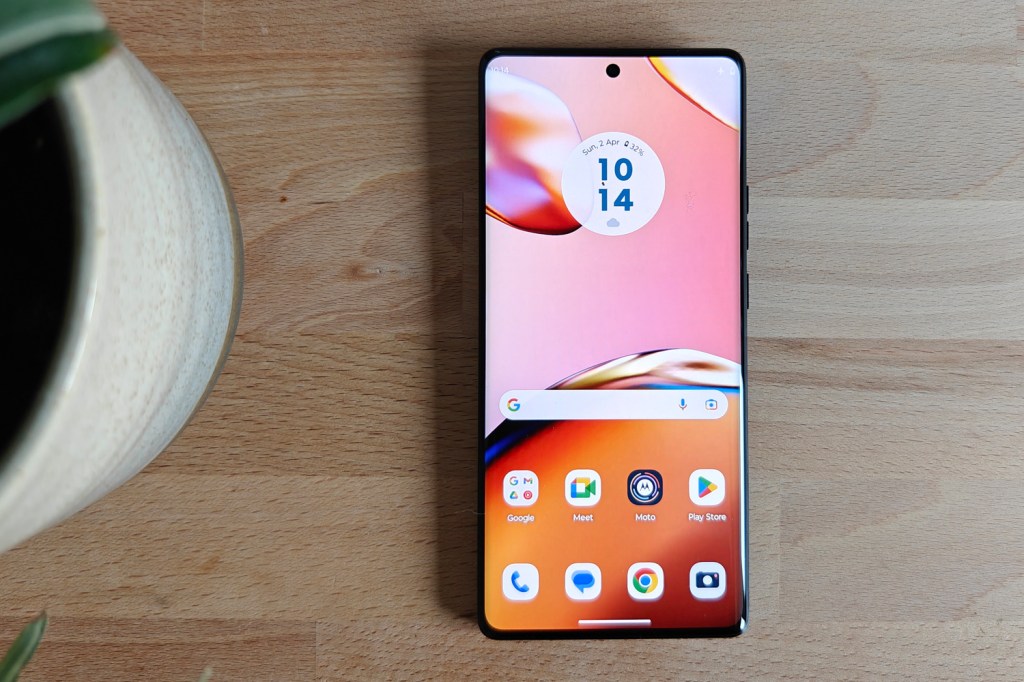 A blend of high-end hardware and competitive pricing makes the Motorola Edge 40 Pro a tempting alternative to many big-name rivals. You get ample performance, day-long battery life, a vibrant display and slick (if somewhat restrained) styling, plus it manages to squeeze in a few features you won't get elsewhere for the same sort of cash. That 165Hz refresh rate also carries plenty of gamer appeal.
But while its rear camera lens trio is more versatile than its predecessor, Motorola's image processing remains a step behind the phone world's best. Mobile photographers may want to find some extra cash and check out the Google Pixel 7 Pro, Samsung Galaxy S23 or Xiaomi 13, which all offer both stronger optical zooms and more effective digital ones.
That said, the gap is pretty narrow – and you won't find anything quite so well-rounded everywhere else for less cash. If you don't live inside your phone's camera app, you might consider this worthy of an extra star.
Stuff Says…
An unassuming yet potent all-rounder that comfortably straddles the line between mainstream and flagship
Good Stuff
Flagship performance, great battery life and rapid charging
Suave looks and durable construction
Versatile rear cameras
Bad Stuff
Image processing not quite on par with premium rivals
Android customisation getting a little heavy handed in places
Motorola Edge 40 Pro technical specifications
Screen
6.67in 2400×1080 AMOLED w/ 165Hz, HDR10+
CPU
Snapdragon 8 Gen 2 octa-core
Memory
12GB RAM
Cameras
50MP, f/1.8 W/ OIS, PDAF + 50MP f/2.2 ultrawide + 12MP, f/1.6 telephoto w/ 2x optical zoom rear
60MP, f/2.2 front
Storage
256/512GB on-board
Operating system
Android 13
Battery
4600mAh w/ 125W wired, 15W wireless charging
Dimensions
161x74x8.59mm, 199g