Sonos Move 2 launch: all the essentials you need to know
Even more details on the Sonos Move 2 have appeared - expect stereo audio, new volume slider and a bigger battery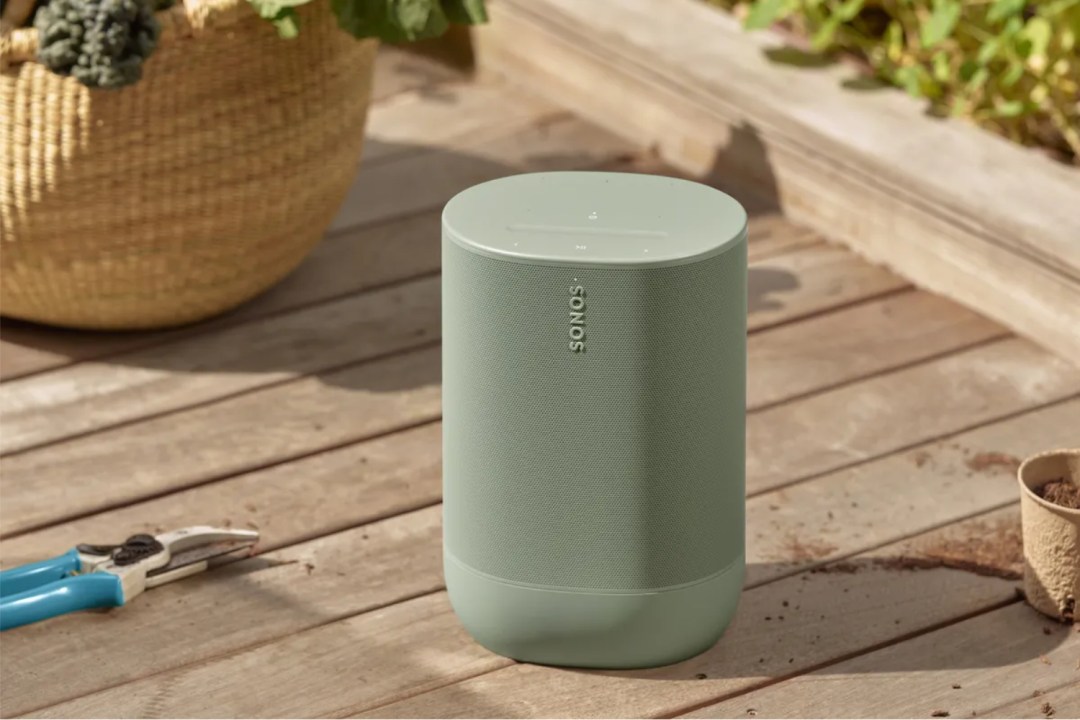 Fans of Sonos' high-quality wireless audio were mightily pleased to take it on the go with the Move portable speaker.
We scored the first-generation Sonos Move five stars out of five in our review. And the wireless audio brand has pressed play on a sequel pint-sized portable speaker – the Sonos Move 2.
There are some big sound upgrades alongside a much larger battery. The Sonos Move 2 release date is 20 September 2023. The new speaker will retail for $449/£449, which is up $50/£50 from the previous model. That's quite a step up from other comparable smart speakers like the Amazon Echo Studio and Apple HomePod 2, but both of those aren't portable.
Sonos Move 2 design tweaks
The new speaker chassis has all the basics present – a power button, Bluetooth pairing button, mic mute switch (so there will be smart assistant support) and a USB-C. The USB-C port supports audio-in and can charge mobile devices which is rather handy. There's also a new volume slider similar to that on other new Sonos devices as well as other touch controls. Plus there's a sculpted bit on the back that acts as a handle as before, too.
As well as black and white the speaker has been launched in an olive colour.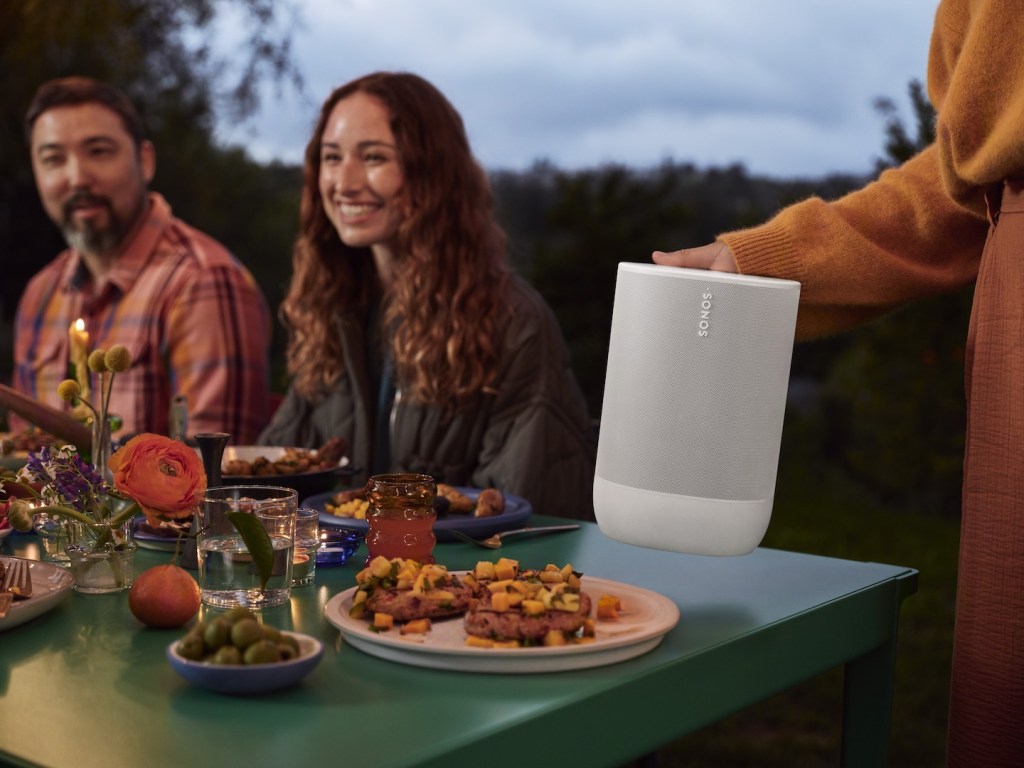 Move 2 upgraded audio
Headlining the next-gen portable speaker's spec sheet is stereo audio rather than mono. The Move 2 packs two tweeters rather than one, which should delivers a much broader sound – we're looking forward to finding out what it sounds like for our upcoming review. It'll still pack the original's single subwoofer, and use Automatic Trueplay to optimise audio in a room in the same way as other Sonos products.
Like the recent Era 100 and Era 300, Trueplay is supported on Android as well as iOS. With older Sonos devices, it was limited to Apple devices only.
Enhanced battery life
Bluetooth 5.0 and Wi-Fi 6 are on board, alongside Amazon Alexa and Sonos Voice Control.
The Sonos Move 2 includes a much larger battery – promising 24 hours of playback rather than 10. Like the more recently released Roam and the Era lineup, you'll be able to use the speaker with Bluetooth or with other devices in your Sonos system.
The recent Era 100 and Era 300 also featured Bluetooth audio meaning that Sonos has now definitely abandoned its Wi-Fi-only stance, even within the home.