Sonos Move 2 intros stereo and 24hr battery to the portable smart speaker
This sequel pint-sized portable speaker includes stereo sound, 24 hours of battery, and water resistance.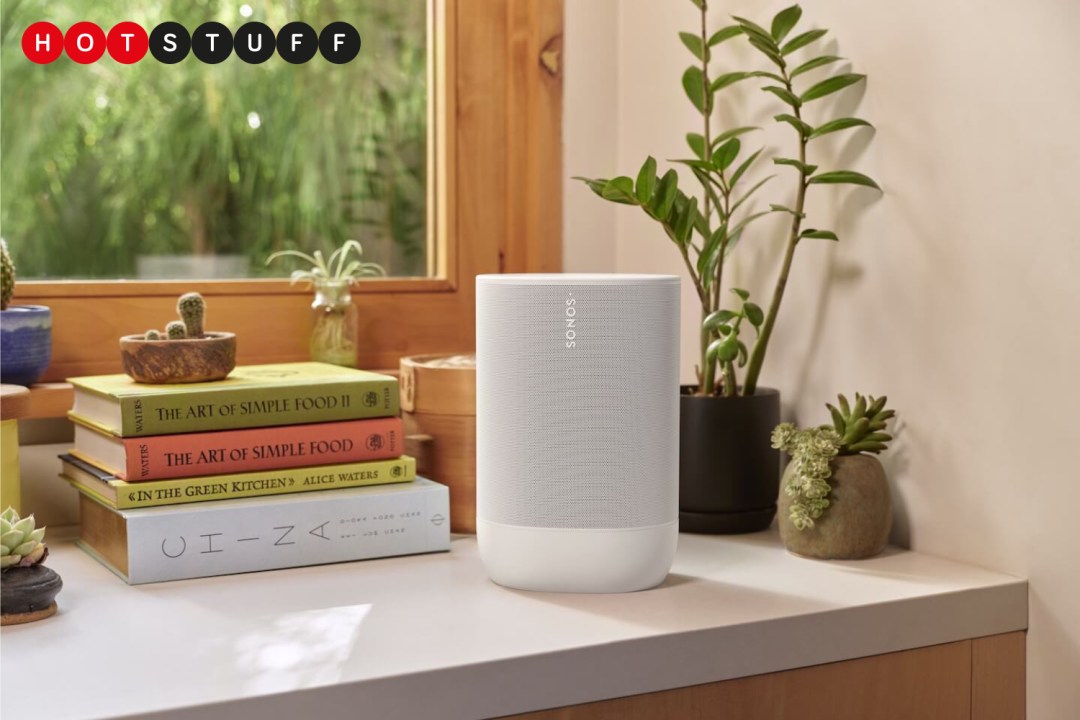 Fans of Sonos' high-quality wireless audio were mightily pleased to take it on the go with the Move portable speaker.
We scored the first-generation Sonos Move five stars out of five in our review. And Sonos is ready to help you take your tunes on the go again, with a second-gen portable speaker. The Move 2 is the next generation of the brand's moveable speaker, bringing with it sound improvements and design upgrades.
While the first-gen Move impressed with its sound, the Move 2 brings some rather tasty upgrades. The internal speakers have been completely redesigned, replacing a single tweeter with two. They separate high and vocal frequencies into left and right channels, offering stereo sound. You'll also find a precision-tuned subwoofer that pumps deep and dynamic bass, to round out the sound.
To keep you listening, the Move 2 packs in 24 hours of non-stop playback – double the battery of the first-gen speaker. When you need to juice the portable boombox up, you can use the included Wireless Charging Base or opt for USB-C. Like the previous model, you can use Sonos Voice Control, Amazon Alexa, the Sonos app, Apple AirPlay 2, Wi-Fi, and Bluetooth to play music. You can even plug your phone in via the USB-C port. Plus, you can control the new speaker through the companion app, like the recent Era series.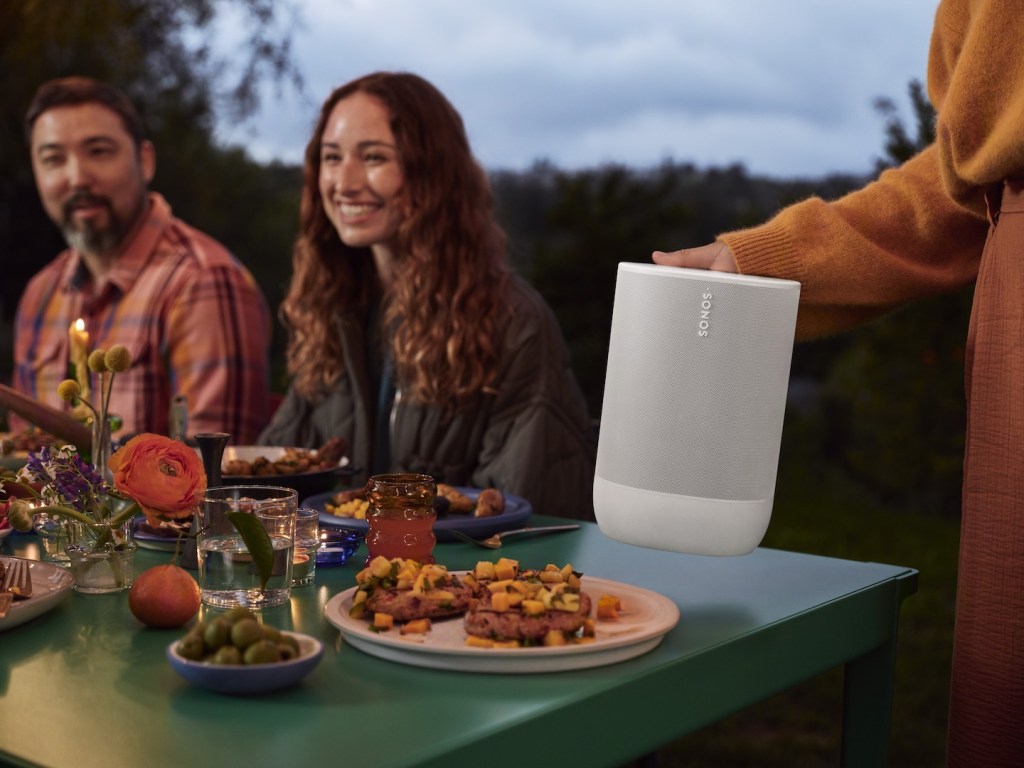 Making it easier to adjust playback, Sonos has revamped the Move 2's touch controls. There's a new volume slider, which makes it even easier to adjust your listening experience. But that's not the only design tweak. Sonos battened down the hatches to make the second-gen speaker water-resistant, in addition to its existing shock-absorbent design. And it still packs the nifty carrying handle, so you can keep the speaker with you on the move.
Ready to take premium wireless audio with you? Sonos' Move 2 is available in the Olive colour, and will retail for $449/£449. You'll be able to get your hands on the new speaker starting 20 September, ordering directly from Sonos.